They say breakfast is the most important meal of the day so I make it a point to prepare hearty and heavy breakfast for my family. Rice is a staple food in the Philippines, probably why breakfast usually consists of fried rice, egg, tapa or longanisa. For the kids, I would often serve pandesal or pancakes with maple syrup and butter on top.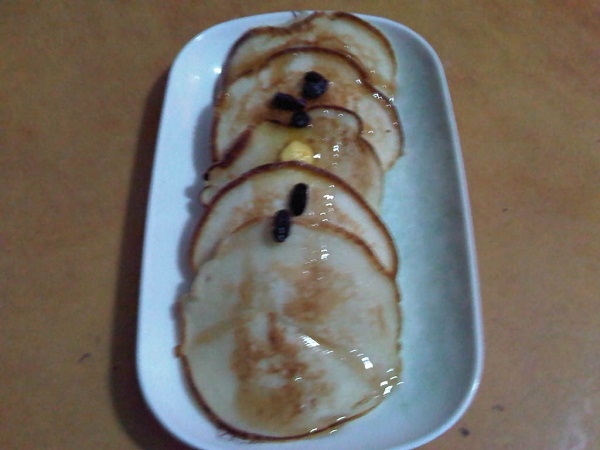 Large box of readymade pancakes is around P60.00 ($1.50) and one box is not enough for my kids. So, pancakes every morning is impossible for a family of 7. That is why I have decided to make my own pancake as I have lots of all purpose flour. Since I started baking, I started stocking all purpose flour, baking powder, etc. and these are all the ingredients needed to make homemade pancakes.
If you have all purpose flour and baking powder in your pantry, you can make your own pancakes and save money. My homemade pancakes are fluffy and delicious that your kids will keep asking you for more pancakes.
Homemade Pancakes
Ingredients:
1 cup all purpose flour
2 tbsp sugar
1 cup milk
2 tsp baking powder
1 egg (large)
2 tbsp butter or vegetable oil
½ tsp salt
Direction:
In a medium bowl, combine and whisk together all the wet ingredients and egg. Next, add dry ingredients into the bowl and whisk until there is no more lumps.
In a skillet or pan, heat oil or butter over low medium heat. In skillet or pan pour about 3 spoons of batter then using the back of the spoon spread batter into a round shape.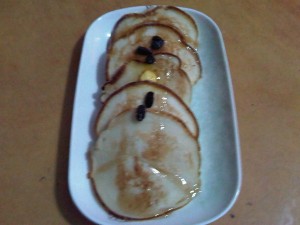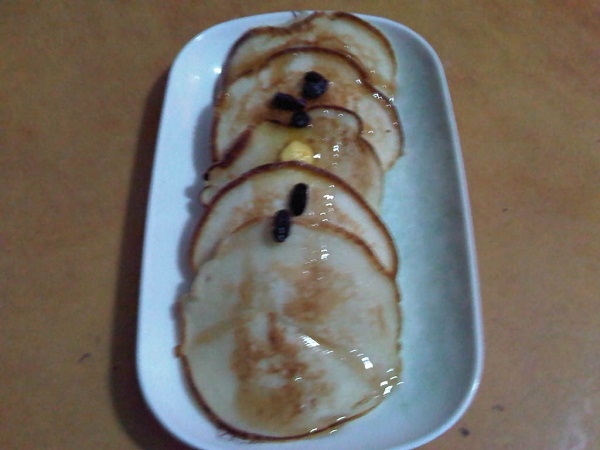 Remove from skillet and transfer to a plate. Top with syrup and butter then serve with bacon or eggs on the side.
If you love pancakes for breakfast, give this homemade pancakes a try. I guarantee, this recipe is very easy and quick to follow. So, bookmark this page before you leave and feel free to browse other recipes.
Have a nice day and happy cooking!