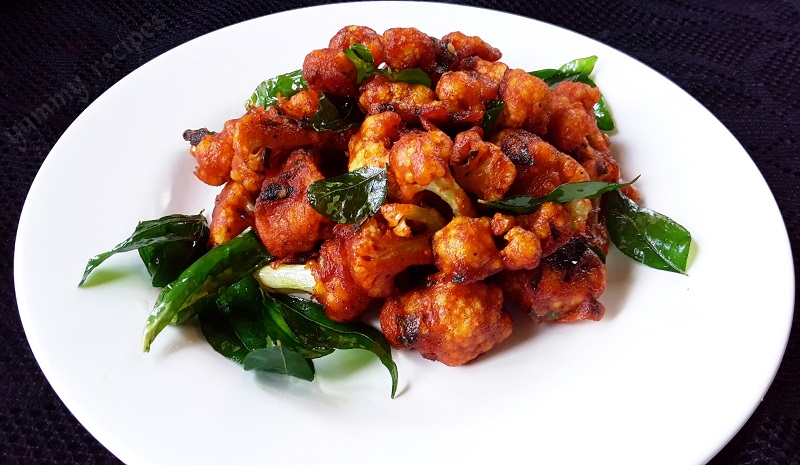 Gobi 65 is a yummy recipe, we can use as a starter. I have tried this several times and it comes out very crispy. This is one of my and my daughter's favorite snacks.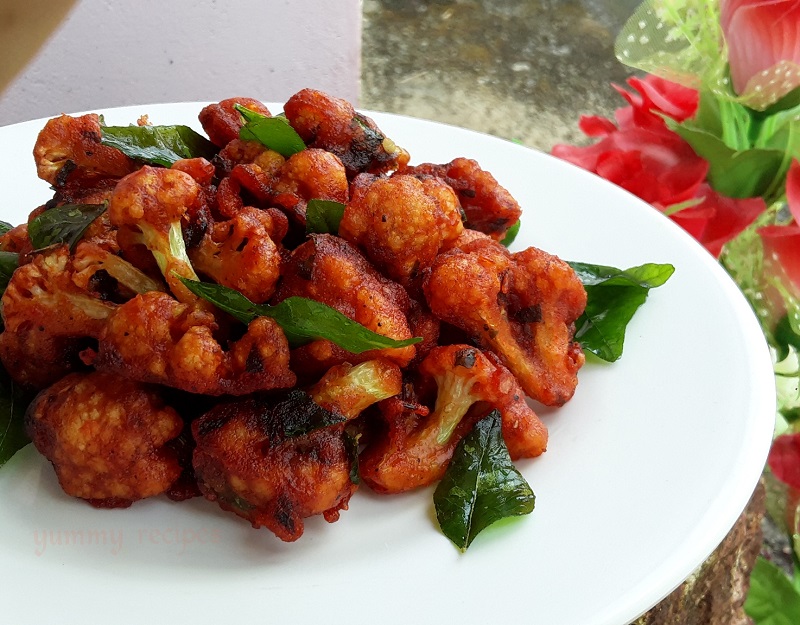 This is one of the vegetables that deserves a regular rotation in your diet, however, as it contains an impressive array of nutrients, including vitamins minerals, anti oxidants and other phytochemical.
Let's see the simple steps to make cauliflower 65 / gobi 65 recipe with detailed images. please try this and send your feedback.
Ingredients
Cauliflower 1 cup
Maida 4 table spoon
Corn flour 2 table spoon
Curry leaves chopped 1 table spoon
Coriander leaves 1 table spoon chopped
Ginger garlic paste 1 table spoon
Pepper powder ½ table spoon
Cumin powder 1 teaspoon
Red chili powder 1 tablespoon mixed in ½ table spoon water
Water needed
Salt to taste
Oil for deep frying
Curry leaves 2 springs
Green chilli 1 sliced
Method of preparation
Cut cauliflower and put in a hot water for 1 minute and drain the water.

In a bowl add maida / all purpose flour, corn flour, curry leaves, coriander leaves and ginger garlic paste.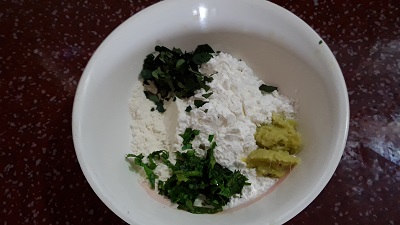 Also add pepper powder and cumin powder, also ass red chili powder water mixture.

Then add very little water and make a tight batter. Also add salt to taste and combine all are very well.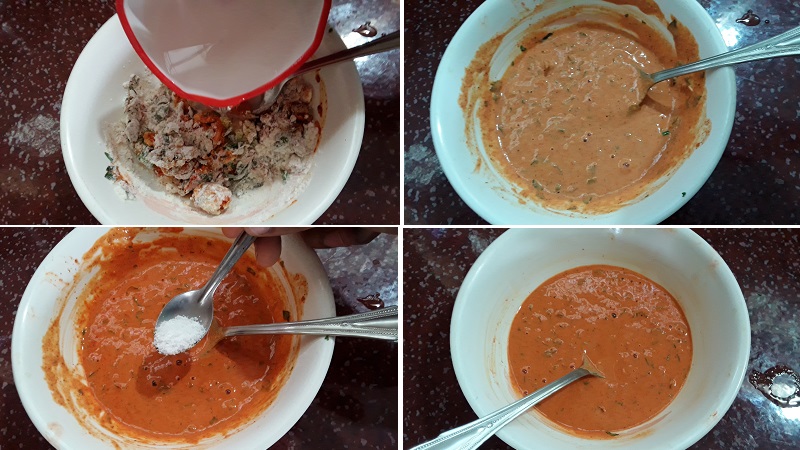 Then add cauliflower in it, combine very carefully till all are coated with cauliflower.

Then heat oil in a pan and fry it. Then remove in to a tissue.

In the same oil add curry leaves and green chili, allow it to splutter.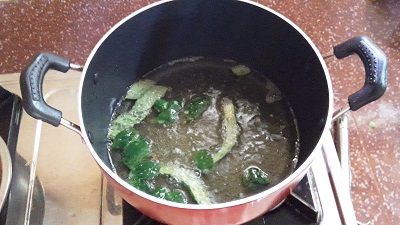 Once again fry our cauliflower that we already fried. It helps the cauliflower is very crispy.

Now it ready to serve, thank you. Enjoy cooking ……