VADA RECIPE /  Masala Vada Recipe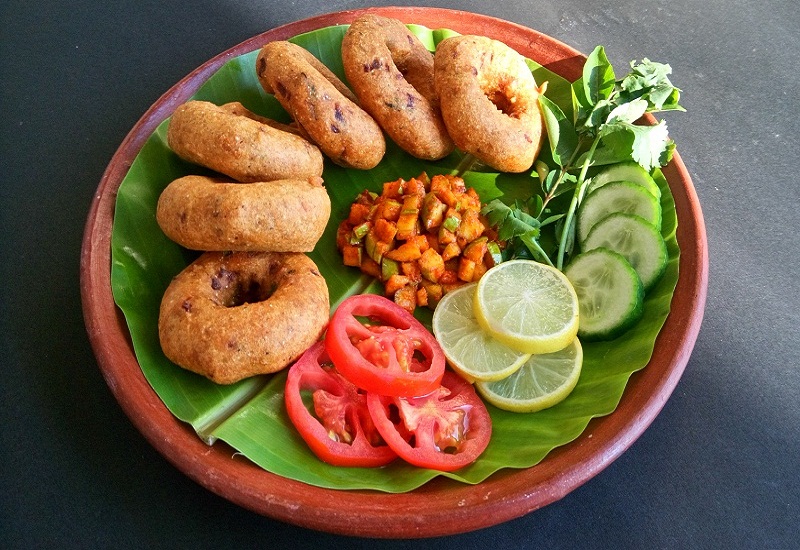 Hi…., today we are going to make a popular tea time snack. I am sharing masala vada Recipe . These style of  masala vada are made using urad dal. Masala Vada recipe which I am  sharing today is a basic version of this item. I added onion , chilly ,and masalas to makeit spicy. while grainding dont add too much water. If you take care of these small tips you can make nice and tasty vadas. Let's start to make our special recipe….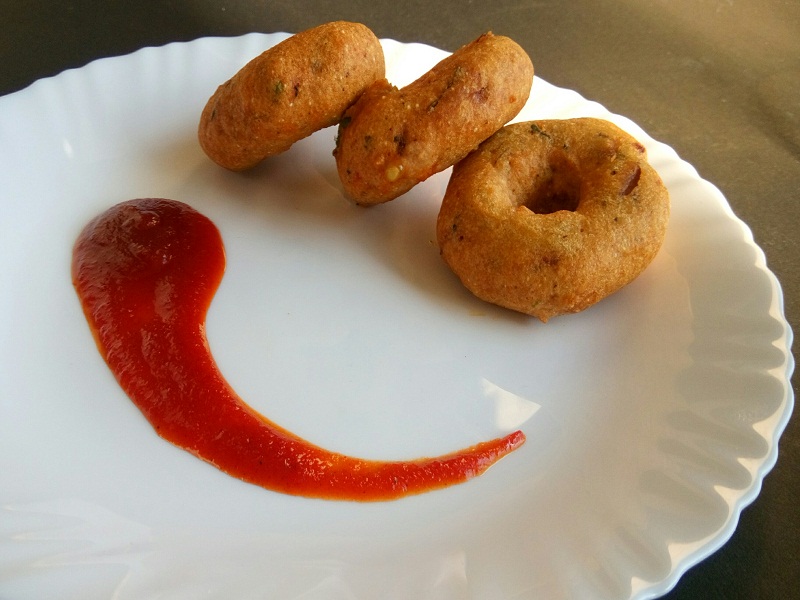 Ingredients for making vada:
1. Urad dal- 2 small cups
2. Onion – 1 chopped
3. Green chilly – 1 chopped
4. Ginger – 1 teaspoon chopped
5. Pepper crushed – 1 teaspoon
6. Chilly powder – 1/2 teaspoon
7. Turmeric powder – 1/2 teaspoon
8. Vegetable masala powder – 1/2 teaspoon
9. Curry leaves,  coriander leaves – 1/4 cup
10. Salt – to taste
11.  Oil – for deep frying
Method of making masala vada :

Put soaked dal in to mixer grinder jar,  sprinkle very little water add salt and grind it make a thick batter.  The batter must be fluffy and white in colour.

Take the batter in a bowl add onion,  ginger, chilly,  pepper,  chilly powder,  turmeric powder, masala powder in to it and mix it.
Add chopped curry leaves and coriander leaves to the batter and again mix it well.

The batter mix must be thick to shape them in vadas. Take a small portion of batter, shape it in to a ball and place the ball in a greased sheet, flatten it slightly and make a hole in the center,
Heat oil in a pan, turn the flame in to medium and drop these vadas in to the oil. Fry them to brown in colour.
Serve the vadas with coconut chutney, garlic or pudina chutney.  Enjoy the taste of masala vada…..