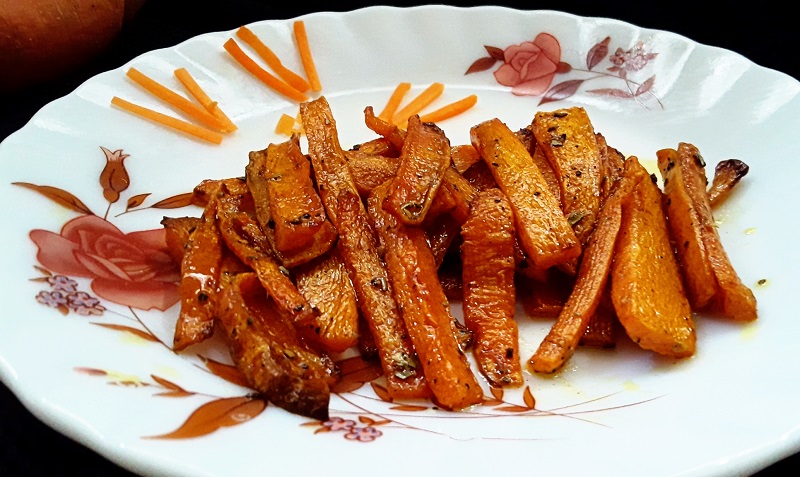 Glazed carrots are very tasty, easy to do and just delicious. It's little sweet, crunchy. Here I peeled and cut the carrots in to length wise, all are in the same size.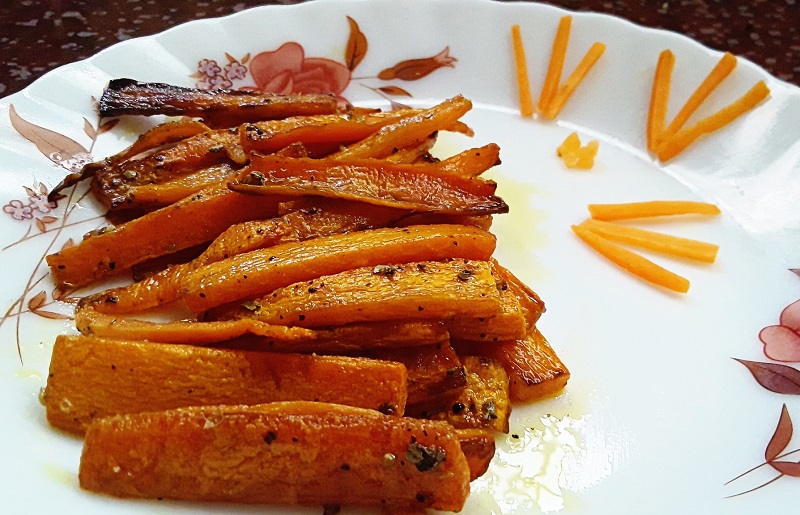 Eating carrots helps to reduced cholesterol, prevention from heart attacks. Carrots are one of the most widely used and enjoyed vegetables in the world. Let's see the making of glazed carrot is bellow with detailed images. I hope all are enjoy this delicious recipe with yummy recipes.
Ingredients : Glazed carrots
Carrot 1 medium size
2 table spoon butter
Pepper powder ¼ table spoon
Oregano to taste
Salt to taste
Honey (optional)
Method of Glazed carrots preparation
Peel, wash carrots and cut it in to length with. That same as to shown in the bellow image. You can also cut in to round shape.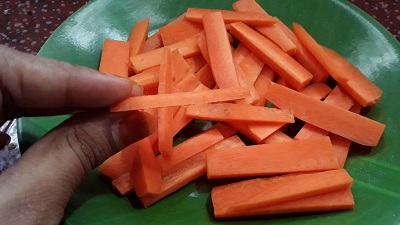 Heat 2 tablespoon butter in a nonstick pan, add carrots in it.

Then add salt to taste, then sauté well. Mix well the carrots coated with butter, about 2 minutes.

Add pepper powder, oregano in it. Again cook for 4 minutes, the sides changed to light dark in color.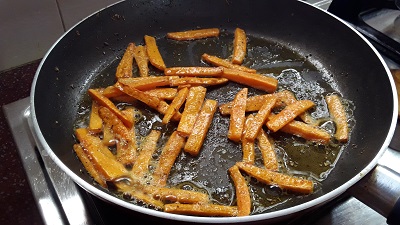 You can pour some honey; it gives you more sweet to our carrots. Glazed carrots are ready to serve.