Banana cake / Banana pola is an Indian cultural food, main in Kerala. Banana cake is the combination of sweet, eggs and banana. This is the main dish in iftar. we can make different types of pola like carrot pola, macroni pola chicken pola etc.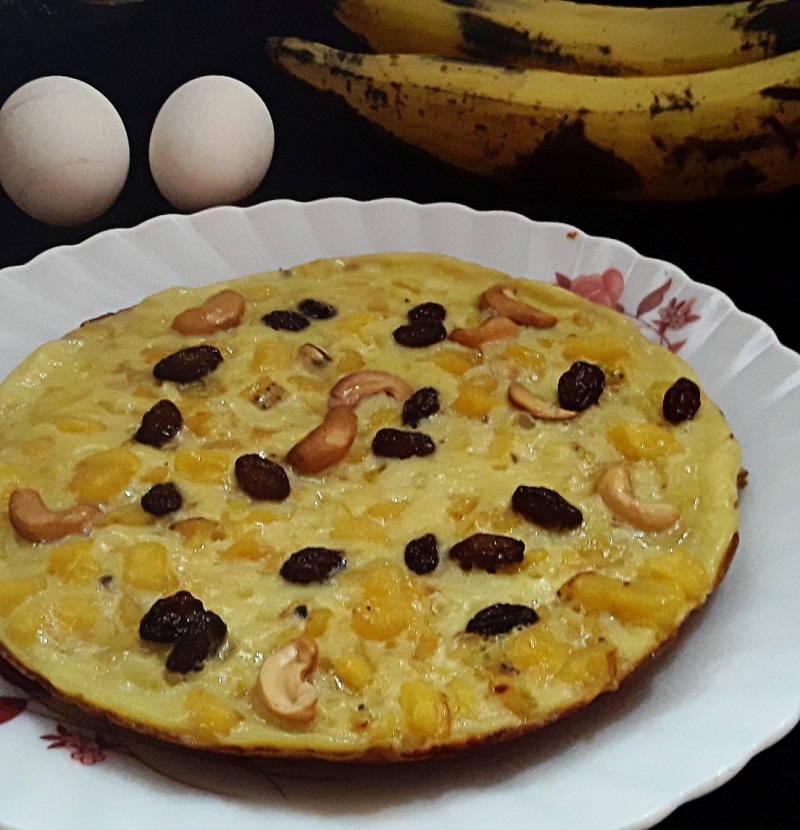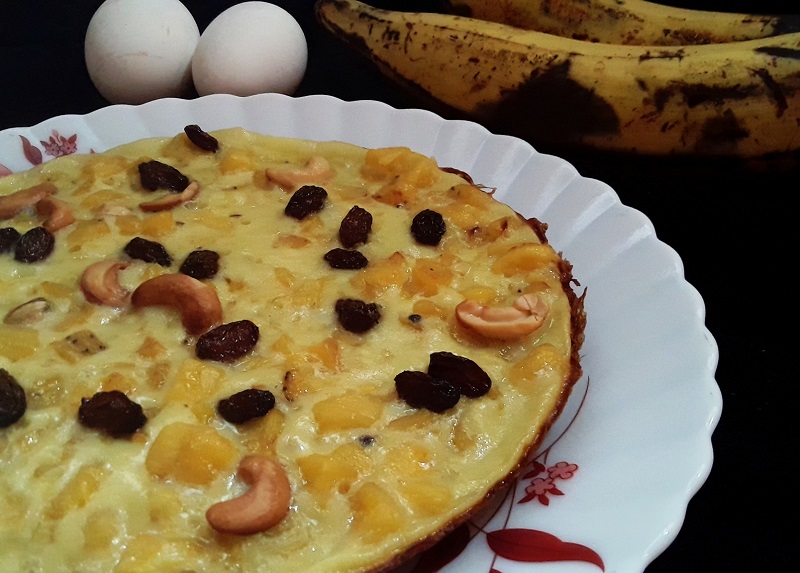 Banana cake is a tasty Malabar (northern part of Kerala) dish. We can make banana cake in pressure cooker, it takes very little time to make and its taste is also delicious.  Here i am making banana pola in a nonstick pan, you can also make in the oven( in a preheated even , 180 degree for 25 minute.).
Let's see the method of preparation bellow with detailed images. I hope all are enjoy  the tasty and simple recipe with yummy recipes.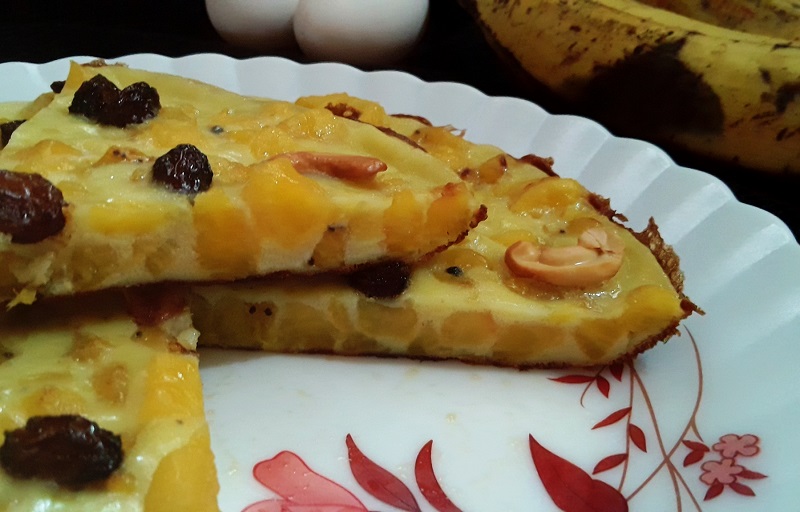 Ingredients For The Preparation of Banana cake
Banana  2 medium size
Eggs 4
Butter or ghee 2 table spoon
Sugar 2 table spoon
Cardamom powder ¼ teaspoon
Fried cashew
Fried raisins
Method of preparation
Beat eggs, sugar and cardamom powder well using a fork, then keep it aside.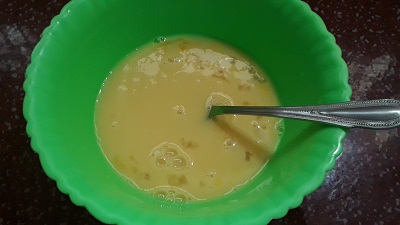 Heat 1 ½ table spoon ghee in a pan, saute chopped banana for 3 minutes in low flame. after 3 minutes the banana is little juicy. Then switched of the flame.

Then put fried banana in to the egg mixture. mix well, till all are combined. if you can add little sugar as per your taste.

Heat a deep bottom pan and grease with remaining ghee.Then pour the egg banana mixture.
Close the lid and cook in low flame about 4 minute.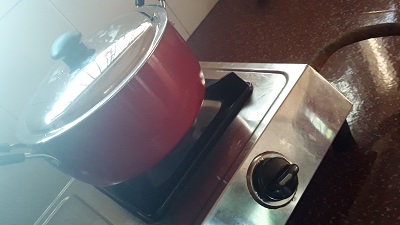 After 4 minutes open the lid, check it using a fork. Sprinkle fried cashew and raisins or other dry fruits that  you have. Then remove it from the pan and allow it to cool.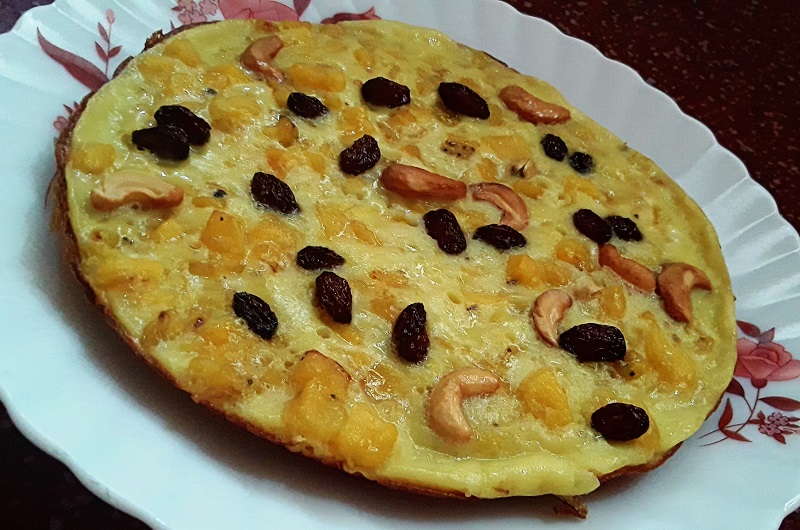 The tasty and simple banana cake is ready to serve with hot tea, enjoy cooking with yummy recipes.