Coffee Walnut Chocolate Brownie
What's a brownie:
A brownie is a flat, baked dessert square that was developed in the United States at the end of the 19th century and popularised in the U.S. and Canada during the first half of the 20th century. It is a cross between a cake and a soft cookie in texture and comes in a variety of forms. Depending on its density, it may be either fudgey or cakey and may include chocolate chips, nuts or other ingredients. Nowadays Coffee Walnut Chocolate Brownie are very popular in restaurants and coffee houses.
To make a cakey brownie, we can add baking powder to the recipe, which gives a cake like texture to the brownie. In this recipe, we are going to make a fudgey, chewy and gooey brownie which is definitely going to stimulate your tastebuds..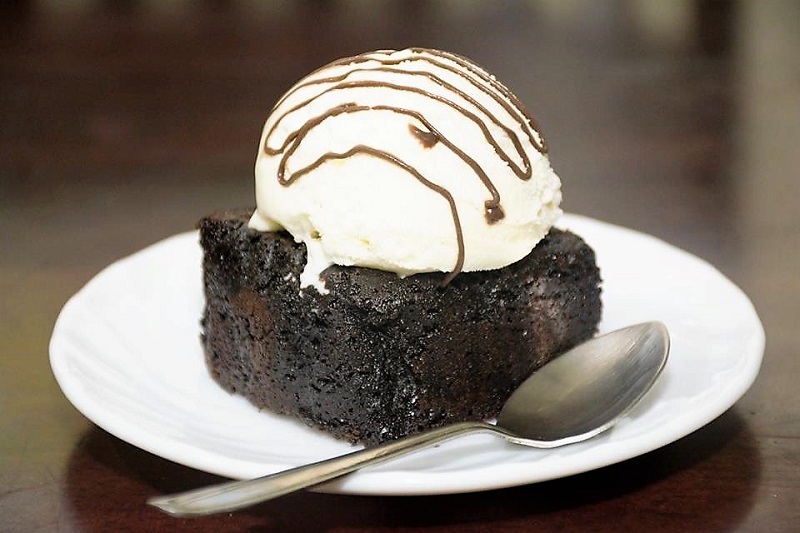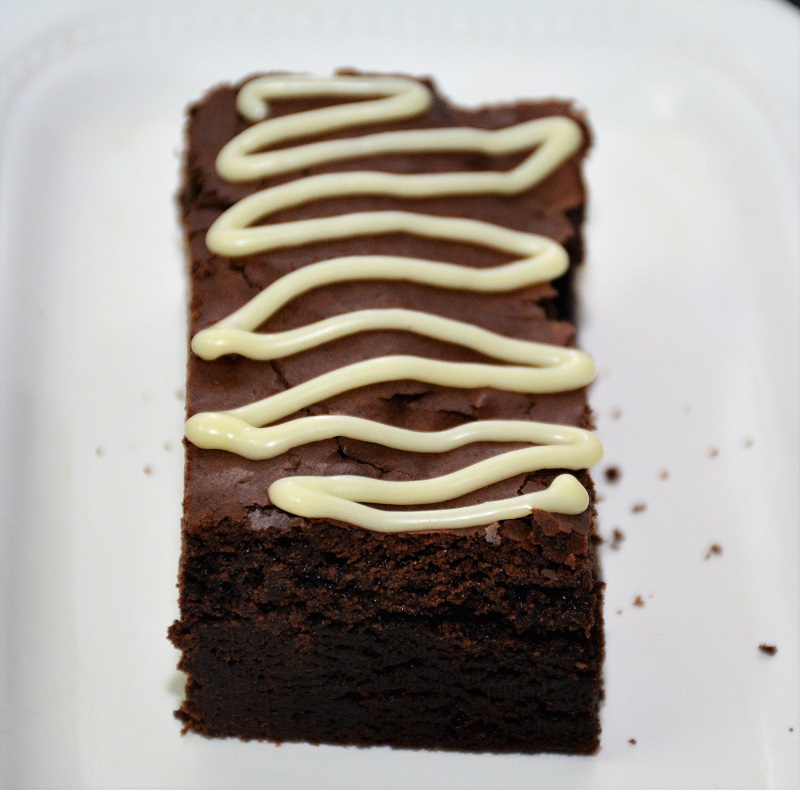 Ingredients : Coffee Walnut Chocolate Brownie
Dark cooking chocolate – 200 gram, finely chopped
Butter/Any vegetable oil – 113 grams
Sugar – 200 grams
Instant coffee powder – 1 teaspoon full
Eggs – 3 in room temperature
Flour – 95 grams
Salt – ¼ teaspoon
Walnuts – 50 grams, slightly toasted.
How to Make Coffee Walnut Chocolate Brownie
Chop dark cooking chocolate finely.  Powder the sugar.
In a Microwave proof large bowl, add butter to melt.  If using vegetable oil, heat it in microwave.

Take out from the microwave oven and add finely chopped chocolate and stir with a whisk to melt it.
If chocolate chunks are yet to melt, heat in microwave for another 10 seconds and stir well to melt.
Add instant coffee powder to the hot chocolate mix.

Then throw in the sugar and whisk.  Adding sugar at this stage will help to reduce the temperature of the mixture.
Add sifted Cocoa powder and mix well.

Later, add salt.  Stir to combine.
Then add eggs, one at a time and whisk.  Continue until three eggs are well incorporated.

Preheat the Oven in 180 degree for ten minutes.
Now, lets arrange the baking tin. Normally brownies are to be baked in square tins.  Here I have used 4×2 square tin.  You can either use a square or rectangle tin. 9×7 rectangle pan can hold the entire batter.
Grease the pan with butter or oil and spread a piece of parchment in the bottom and hanging to both the sides, which help us to take out the brownie easily once its baked and cooled.
Pour the batter and spread it evenly.

Then bake into the preheated Oven for 30-35 minutes in 180 degree or until a cocktail stick inserted in the middle comes out clean.


Let it cool on a wire rack.  When its cool, keep in the fridge for an hour.  This will help us to cut them in clean squares.  Dip your knife in hot water and wipe before cutting.

Brownies can be enjoyed in a hot platter with a scoop of vanilla Ice cream, topped with lot of nuts and caramel sauce, spread chocolate ganache on top etc..