Are you looking for easy and budget friendly dish? Ginisang sitaw or sautéed string beans are a common filipino dish. This vegetable dish is a simple dish and very easy to prepare that you don't need to be a chef to make an appetizing ginisang sitaw. I don't eat veggies a lot because I'm very picky when it comes to green, orange and yellow thingy LOL. But, when I do eat veggies, I prefer simple dishes like ginisang sitaw.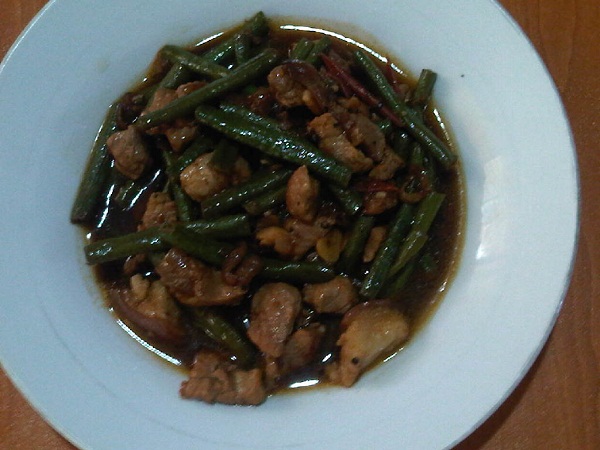 The basic ingredients for this dish are garlic, onion and tomato. You can also add ground pork or pork cut thinly to give the dish a meaty flavor. Chicken and shrimp may also be used for ginisang sitaw, but if you are a vegetarian then may use tofu that have been fried or nothing at all.
I love the simplicity of ginisang sitaw so I always cook it at home. When I don't have much or just too busy with my freelancing work online, this is the dish I prepare for my family. Ginisang sitaw takes only 30 minutes or less to make. Best of all, if you are tight on the budget then this recipe can help you save money. In fact, you can save money and have a good meal with this dish.
Try sautéed string beans, you will never regret it. Here's my ginisang sitaw recipe, enjoy cooking!
Ginisang Sitaw Recipe
Ingredients:
1 bunch sitaw or string beans, cut into pieces about 3 inches long
1 onion, chopped
1 tomato, chopped
3 cloves garlic, minced
½ pork cut into small cubes
Soy sauce
Black pepper
Cooking oil
Direction: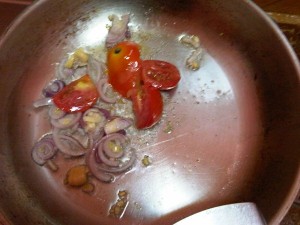 In a medium sized pan, heat oil over medium high heat. Saute garlic, onion and tomato.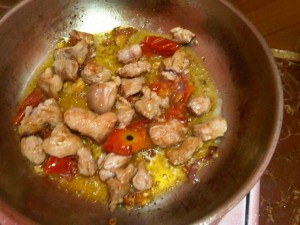 Add the pork. Let the meat cook for about 5 minutes or until the colors changed to brown.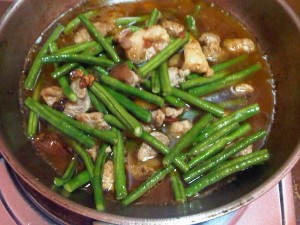 Next, add the string beans and soy sauce then stir. Cover and cook for 10 minutes on low medium heat.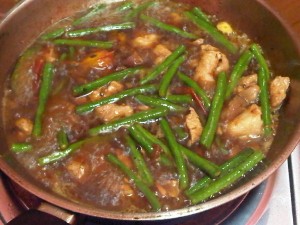 Season with pepper and stir then turn off the heat. Leave for 2 minutes.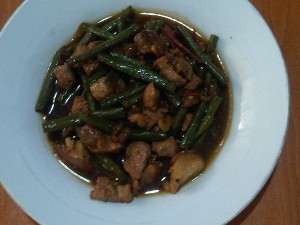 Remove from heat and transfer to a serving dish.
Serve and enjoy!
As shown on the pics, ginisang sitaw is easy to cook and nutritious, best of all it is budget friendly. So, try my recipe to enjoy a dish that also saves you money. By the way, don't forget to bookmark this page to save my ginisang sitaw recipe. Feel free to comment or leave a message, I love hearing from my readers. Have a nice day!