Do you love adobo? Many people love adobo as this dish never fails to impress. I always cook adobo because my husband in love with this dish. What's not to love with adobo, it is quick and easy to prepare. In fact, when I'm too tired to cook or just want to prepare a dish that I can leave for awhile to relax, its adobo. Below is my recipe for pininyahang adobo or adobo with pineapple, check it out.
Adobo is a dish that all Filipinos know how to cook. And because it's everyone's favorite dish, let's make it even tastier. Yup! There is still a way to make adobo richer in taste and without breaking the piggy bank. If you want your adobo to be even more delicious and healthier, add pineapple to your ingredients. Yes! I'm not kidding, when you add pineapple it makes adobo healthier and tastier.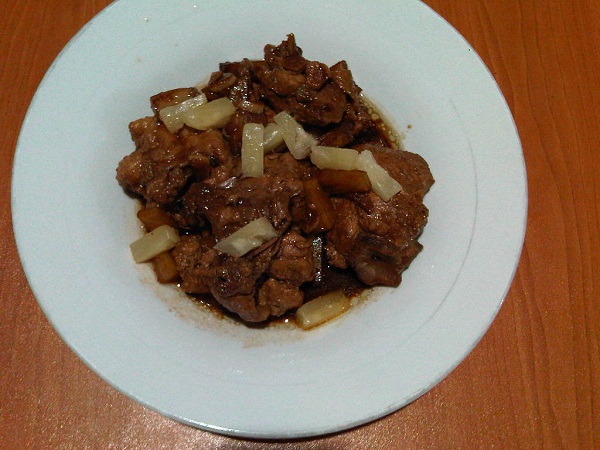 My daughter who is very picky with her food but she loves my pininyahang adobo.
Adobo with Pineapple
Ingredients:
Chicken, cut into desired portions
Soy sauce
1/2 cup vinegar
2 cloves garlic
2 Bay leaf
salt
pepper
1 pack pineapple tidbits
Direction: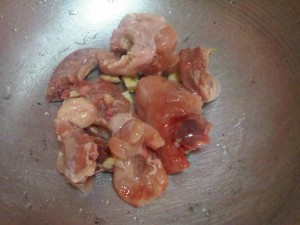 In a pan, heat oil over medium high then add garlic and chicken.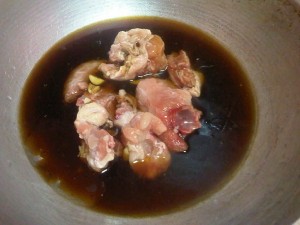 Pour into the pan the soy sauce and vinegar. Season with salt and pepper.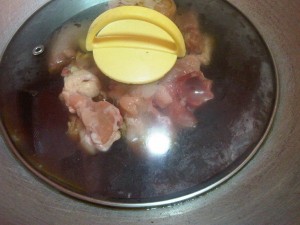 Cover the pan and bring to a boil then reduced heat. Add the bay leaf into the adobo, cover and simmer until chicken is tender.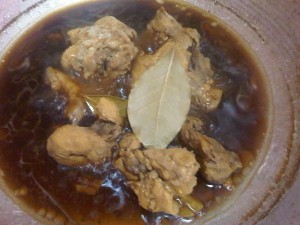 Remove the bay leaf.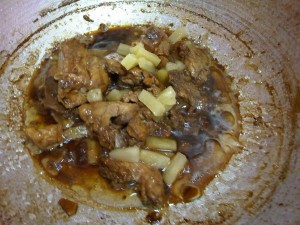 Add the pineapple tidbits then cook for 2 minutes more.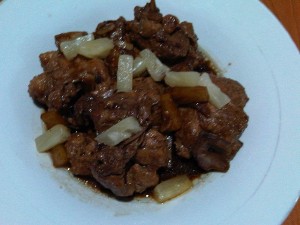 Remove from heat and transfer to a serving dish. Share and enjoy!