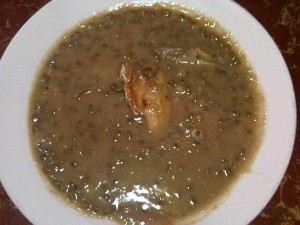 Ginataang monggo with dried fish is a healthy dish because green mung beans are loaded with vitamins, high in protein and low in calories. In other words, this dish is loaded with nutrition and healthy benefits. Gintaaang monggo is a must try dish especially for those looking for a new taste.
I love ginataang monggo which my mom always prepares when I was a kid. This dish is a staple food in our home. Now that I am also a mother myself, I make sure my kids get to enjoy the same healthy dish that my mom prepares for me and my siblings.
Mung bean also known as green gram, moong bean is a plant that comes from the legume family. This plant is cultivated in China, India and Southeast Asia. Anyway, here is my version of mung beans cooked in cooked milk and dried fish (daing) that I learned from my mom.
Ginataang Monggo with Dried Fish
Ingredients:
1 cup mung beans
1 1/2 cup coconut milk
3 pcs dried fish
Fish sauce (patis)
Malunggay leaves (optional)
1 small onion, chopped
How to Make Ginataang Monggo with Dried Fish
Direction: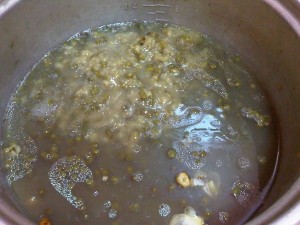 Wash and boil the mung beans or monggo till cooked.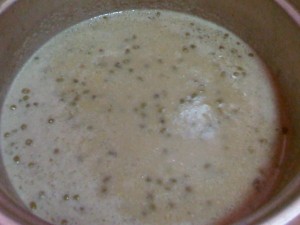 Add the onion and add the coconut milk. Cover and simmer.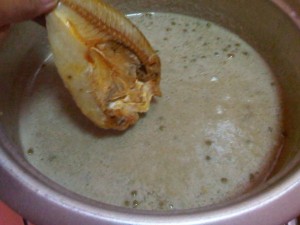 Add the dried fish, cooked for 2 minutes. Season with fish sauce or patis (If adding malunggay leaves cook for a few minutes. Transfer to a serving dish.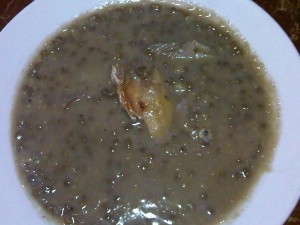 Serve with steamed rice.