Chicken Drum Stick Fry /  Kids Special Recipe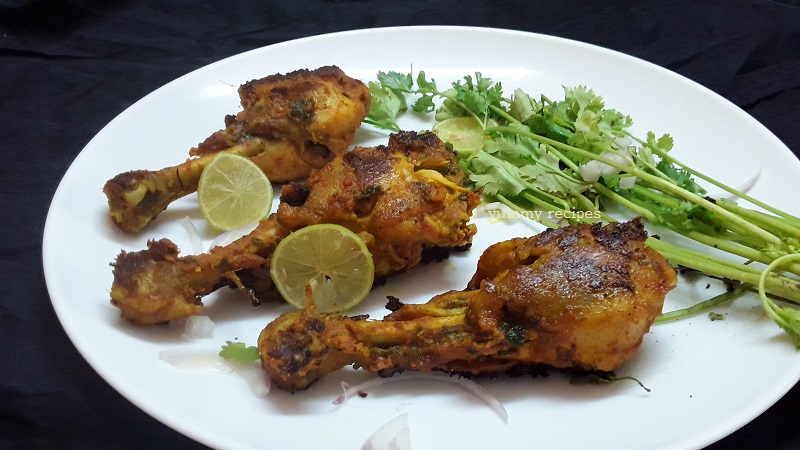 Indian style Chicken Drum Stick Fry /  Kids Special Recipe is always like all kids, me and my baby likes to eat chicken leg pieces. So I make some changes from normal style frying. This chicken drumstick fry is very moist, tender and flavorful recipe. It's very simple and easy to make, you can always increase or decrease the quantity of spices according to your choice. One of my friend suggest me to make this recipe.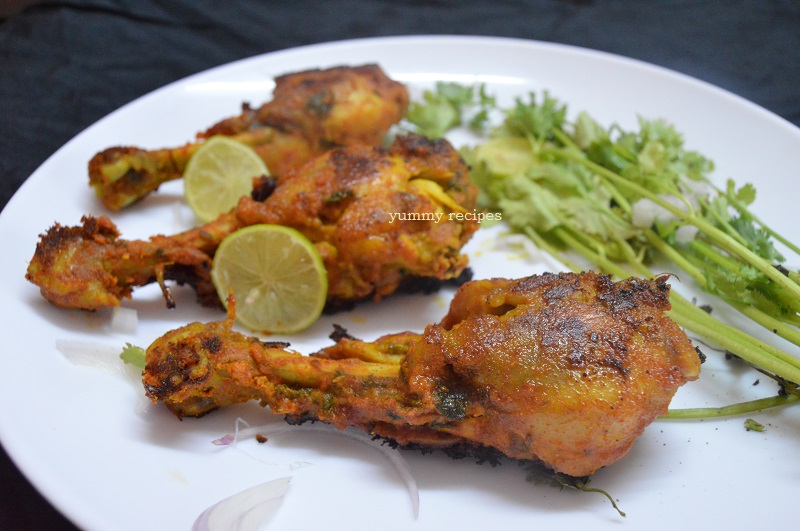 Lets starts the preparation of Chicken Drum Stick Fry /  Kids Special Recipe is bellow with detailed images. I hope all are enjoy my recipe with yummy recipes.
Ingredients
Chicken leg 4 pieces
Onion 1 sliced
Coriander leaves
Water 1 cup
Turmeric powder 1 teaspoon
Red chili powder 1 table spoon
Coriander powder ½ table spoon
Pepper powder 1 teaspoon
Ginger garlic paste 1 table spoon
Curd 1 table spoon
Salt to taste
Oil for 3 table spoon
Ingredients
In a vessel add chicken leg pieces, sliced onion, salt to taste, coriander leaves and water.

Allow it to boil, and then put heat in medium. Close the lid and cook till the water evaporated from the pieces. After the chicken pieces all most cooked remove it from the stove and allow it to cool.

Add masalas like turmeric powder, red chili powder, coriander powder, pepper powder. Add ginger garlic paste and curd it to the chicken pieces.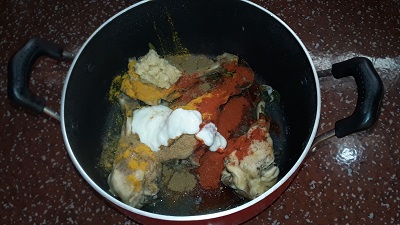 Combine all are well and keep it aside for 15 minutes. Then heat oil in a frying pan and shallow fry the marinate chicken on both sides for about 3 minutes in medium flame.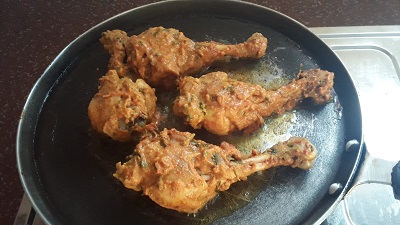 Now the tasty and simple leg fry is ready to serve.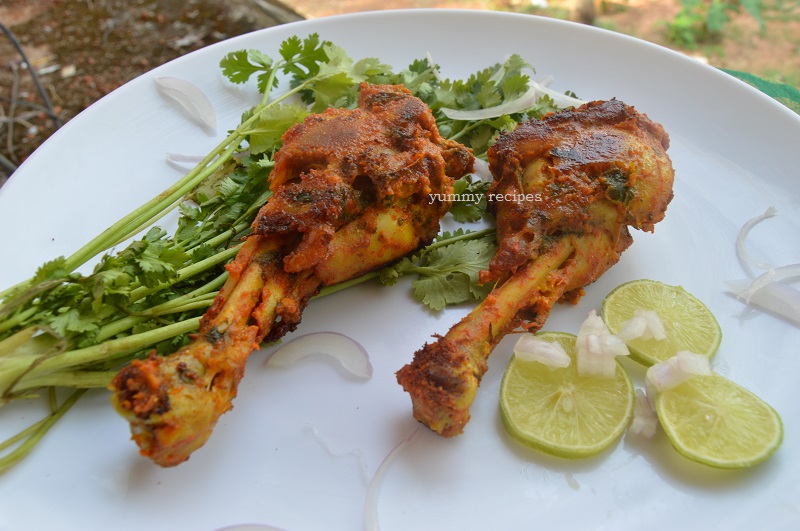 Chicken Drum Stick Fry /  Kids Special Recipe