Corn flour Puttu and cherupayar curry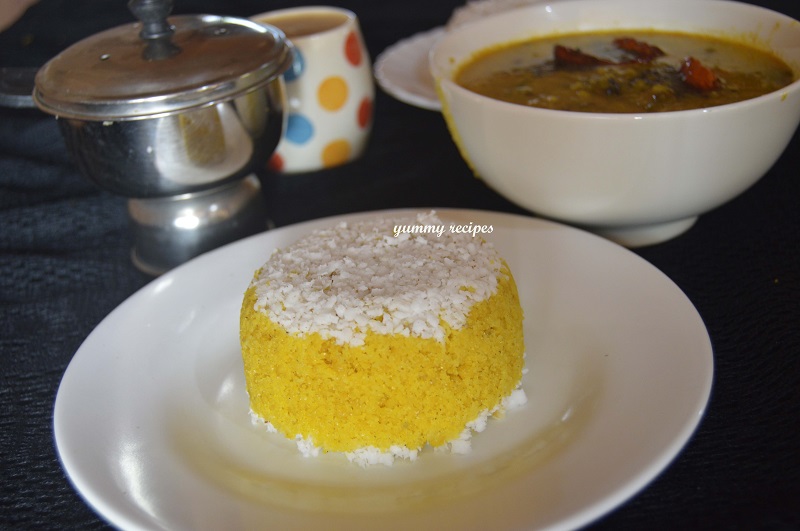 Corn Flour Puttu with Cherupayar  Curry  is a breakfast recipe of Kerala. We can make different types of puttu like raggi, wheat and rice etc. Here today I am sharing a corn putt recipe. It's good for health .I used the ready made powder. I bought this from a store.
Cornflour puttu is a healthy breakfast recipe, me and my baby likes corn puttu very much. Lets see the making of this, with images don't forget to send feedback.
Ingredients
Corn putt podi – 1 cup
Water – 1 cup
Grated coconut
Salt- to taste
Method
In a bowl add one cup corn powder and salt to taste, mix it well.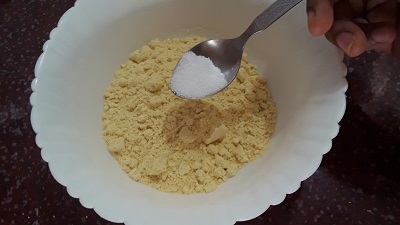 Add water little by little and mix it well without any lumps, keep it aside for fifteen minutes.

after fifteen minutes mix again well , now it's on the right consistency.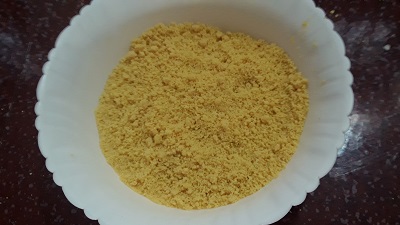 put three table spoon grated coconut in a putt maker, i used chiratta puttu maker, add some putt flour and finely add grated coconut on the top of it.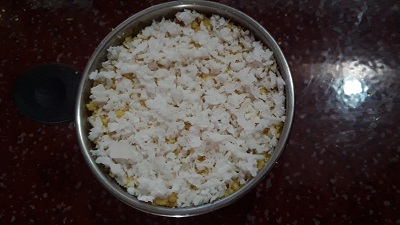 pour water in a pressure cooker, close the lid and allow it to boil. Place the puttu maker on the top of pressure and cook the corn puttu  for five minutes in medium flame.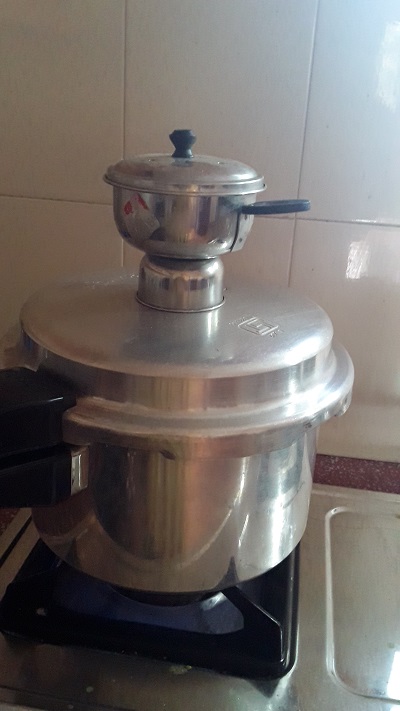 Corn Flour Puttu is now ready to serve.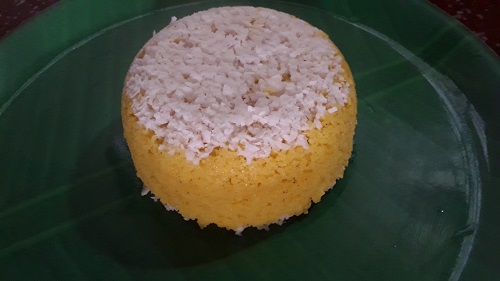 Cherupayar Curry ( Moong Bean Curry)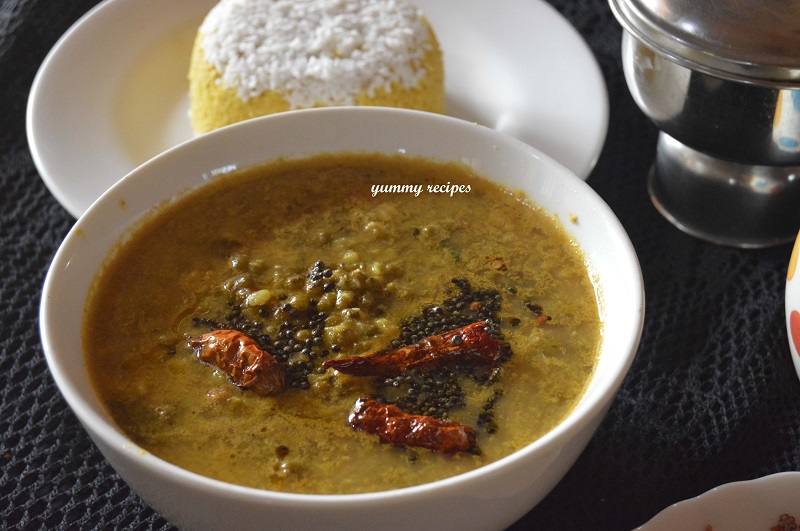 Cherupayar Curry or Moong Bean Curry is the best combination with puttu. Lets see how to make the curry.
Ingredients
Cherupayar ( Moong Bean) – 1 cup
Onion – 1 medium
Tomato  1 small size
Green chili  -1
Turmeric powder -1 teaspoon
Red chili powder – 1 teaspoon
Water – 2 cup
Salt – as per your taste
Grated coconut ½ cup (for making paste)
For tempering:
Oil 1 table spoon
Dry red chilly 2
Curry leaves 1 spring
Mustard seeds 1 teaspoon
Method of making Cherupayar Curry

Soak washed cherupayar (moong bean) in water for about eight hours, add it in a pressure cooker along with sliced onions, tomatoes, turmeric powder, red chili powder and two cups of water.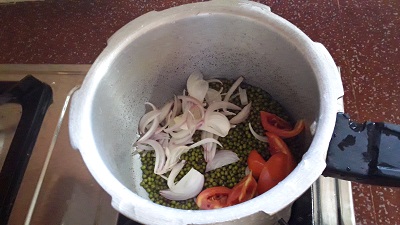 cook the cherupayar (moong bean ) along with other ingredients and let it cool.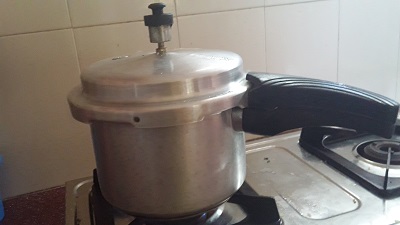 In a mixer jar add grated coconut ,pour enough water and make it a smooth paste.

After cooling open the lid and remove the cooked cherupayar in to a heavy bottom pan.

make sure to add enough salt to taste and mix it well.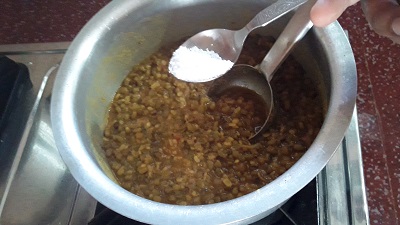 mix coconut paste and water and stir it well, cook for about three minutes in  medium flame.

fry all the ingredients given under the list of tempering and pour to the curry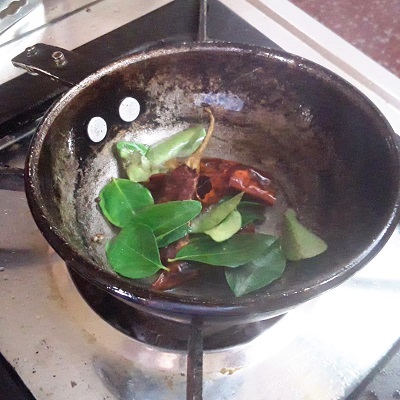 Cornflour Puttu And Cherupayar Curry/ Moong Bean Curry
Cherupayar Curry ( Moong Bean Curry) is ready to serve. Enjoy cooking with yummy recipes.