Hai, i am VinayaSooraj today i am sharing my favorite Egg Macaroni Pola Recipe. Its one of the Malabar Iftar dish for ramadan. this pola/ cake is made using pressure cooker. The main ingredients is egg and macaroni, so that this pola is favorite for kids.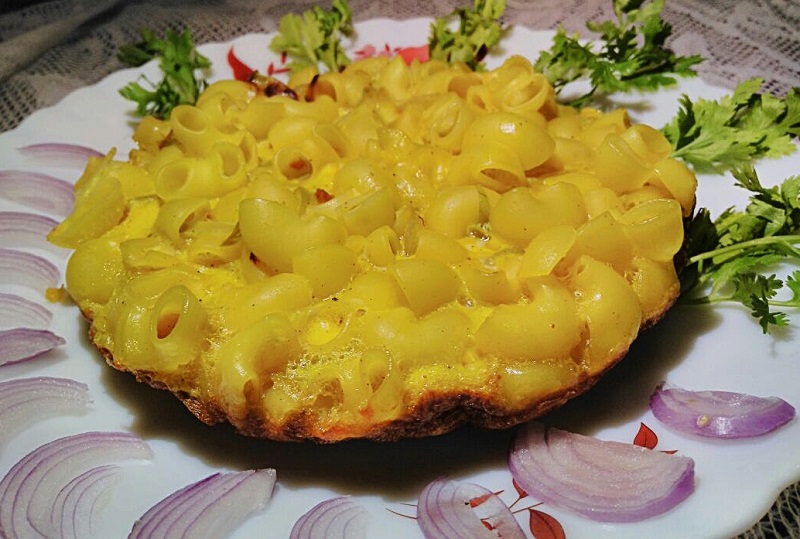 Its very tasty and simple to make.  You can serve this as a snack. I am using only 3 main ingredients to prepare Macaroni egg pola.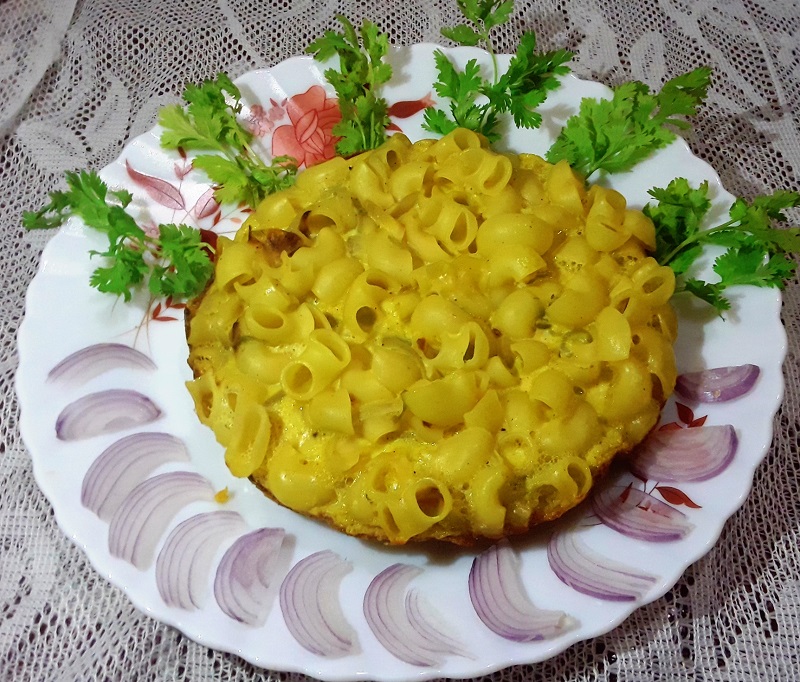 Inredients
Macaroni                   1 cup
Egg                              3 no.s
Onion                          1 sliced
Turmeric powder            1/4 table spoon
Black pepper powder      1/4 table spoon
salt
Method
1       Beat egg by adding  salt and make it fluffy.

2      In a pan heat 1 tablespoon oil, saute the onion with little salt.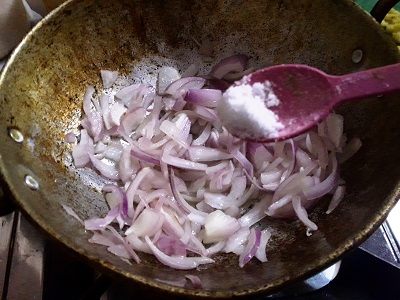 3      Now the onion is transparent ,add turmeric powder and black pepper powder. Mix well.

4     Take cooked macaroni in a bowl add the onion masala and the egg mixture. Mix it gently.

5      Heat a pressure cooker add 2 table spoon oil or gee.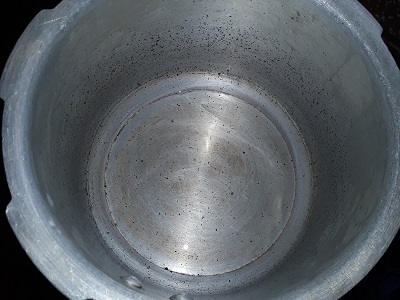 6     Now pour the egg macaroni batter in to this. Cover it with the cooker lid without weight. Cook for 20 minutes in low flame.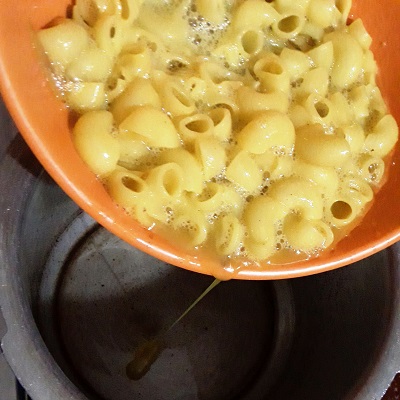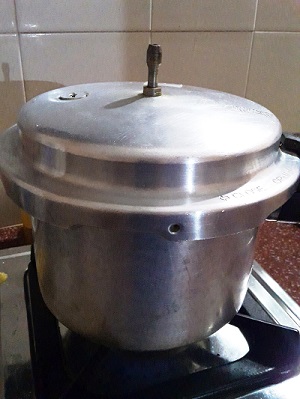 7     After 20 minutes open the lid and allow to cool for 5 minutes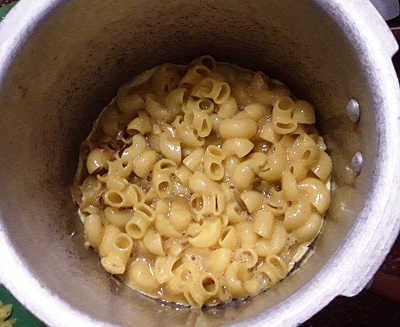 8    Now our tasty and yummy macaroni pola is ready to serve.