Chicken Kabab – Fried Chicken Kabab Recipe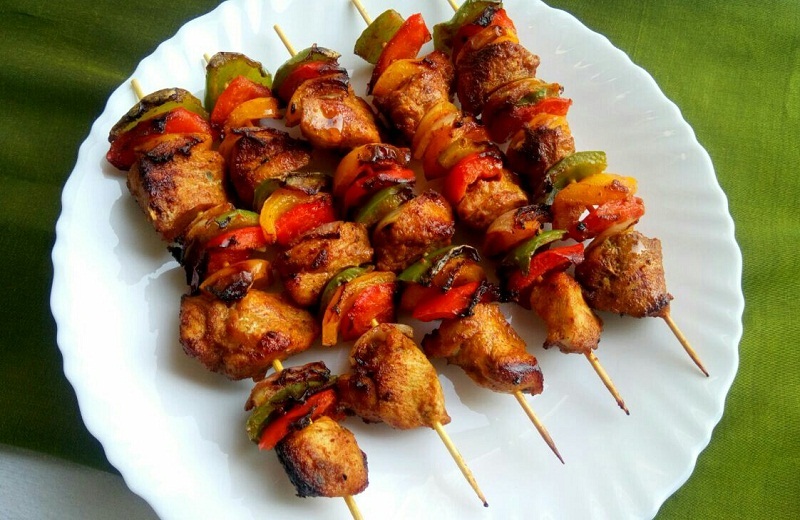 Chicken Kabab is one of the most popular and favorite item among the nonveg lovers. Today we are making a Fried Chicken Kabab which made of boneless chicken cubes, marinated in yogurt and spices. This is a flavourful and aromatic appetizer. Chicken Kabab most easiest dish among the chicken recipe. Flour and spiciness can be add or reduce at your choice by adding more spices like red chilly powder and other masalas. This dish is also can prepared by using oven. Today's our Chicken Kabab is a fried one, mean time it's very delicious and juicy also.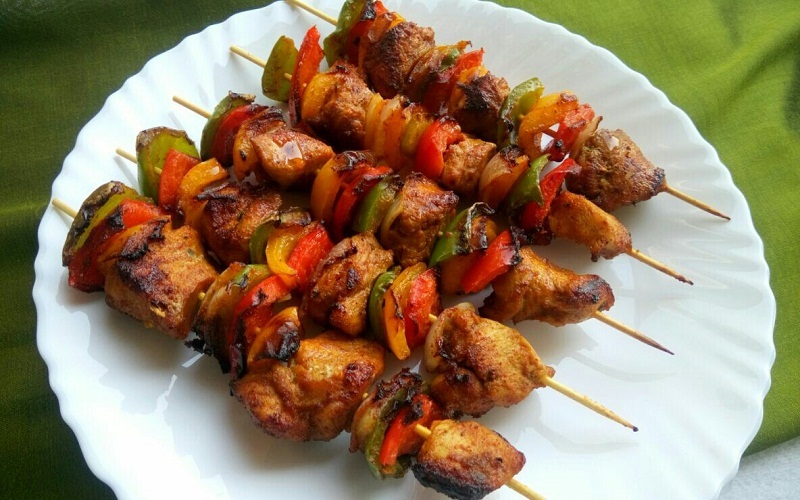 Ingredients for making Chicken Kabab
1. Chicken boneless pieces – 250 gm
2. Curd – three tablespoon
3. Ginger paste – one teaspoon
4. Garlic paste – one teaspoon
5. Chilly powder or paste – two teaspoon
6. Black pepper powder – one teaspoon
7. Corn flour – one teaspoon
8. Vinegar – half teaspoon
9. Capsicum chopped – half cups
10. Onion chopped – one big
11. Termeric – half teaspoon
12. Salt – to taste
13. Oil – for frying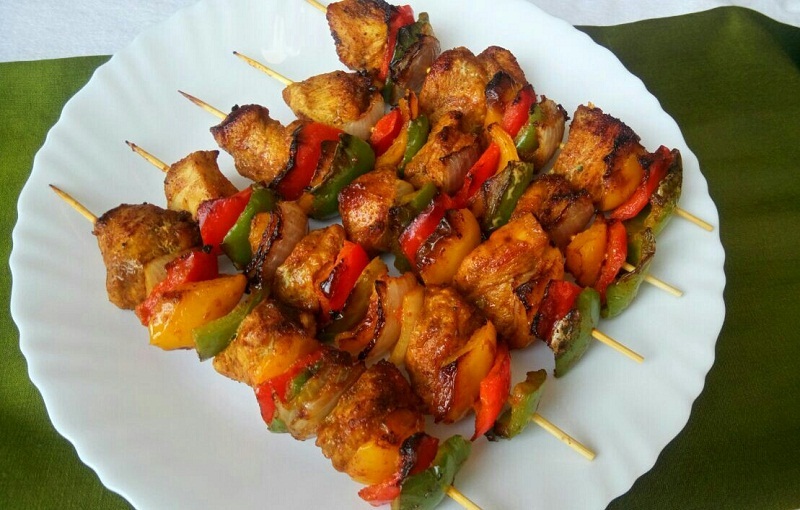 Method of making Chicken Kabab

Cut all capsicums and onion in to cubes, remove all seeds and thick part's from the capsicum.

Chop chicken into medium cubes and remove all bones from it, make a paste with chilly powder, ginger garlic paste, pepper powder, curd, vinegar, termeric powder corn flour, and salt mix this with chicken pieces and marinate it. Keep this marinated chicken for minimum four hours.

Add chopped capsicum and onion with the chicken and rub it with this masala. Take a wooden screwer and arrange this chicken, capsicum and onion in it.

Heat oil in a pan and put this chicken in it. Fry this on both sides until the chicken is fully done. Then turn off the heat and remove Chicken Kabab into a plate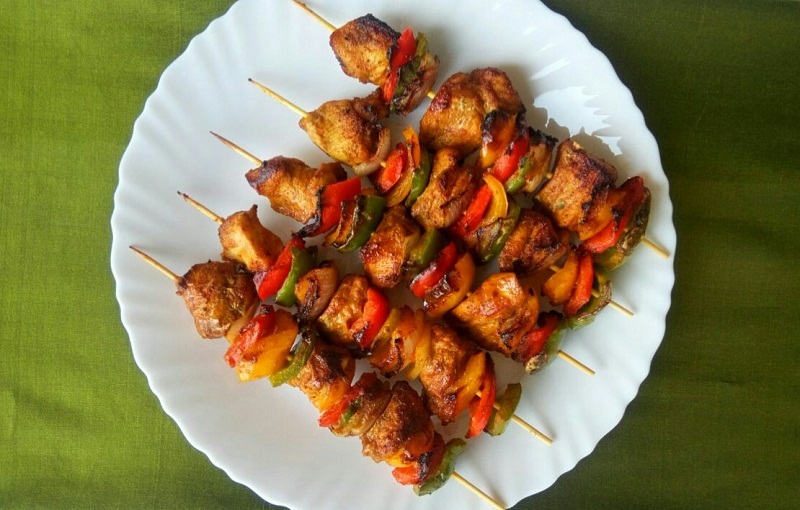 Now our Chicken Kabab is ready serve hot with chutney and salads.