Easy Coffee Pudding Receipe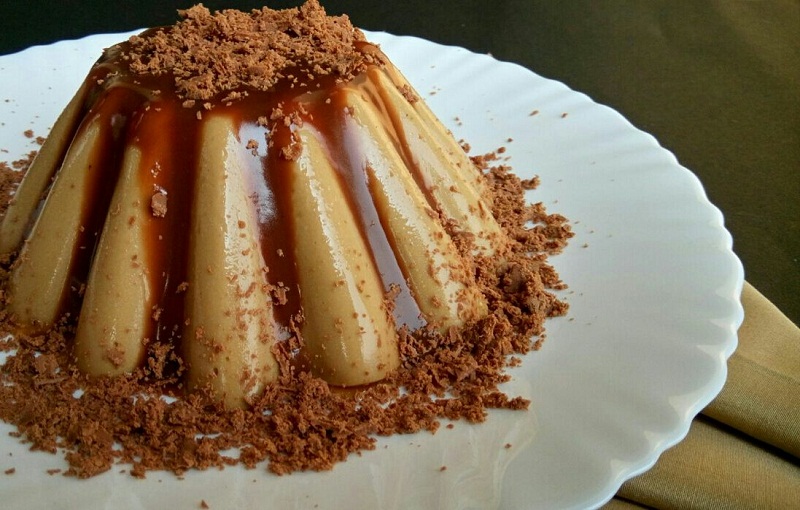 Coffee Pudding is the simple pudding which everyone can make easily. This is not only a favorite item of sweet lovers people who love coffee also a huge fan of this dessert. The taste of coffe powder combined with milk and fresh cream gives an extra yummy taste to this pudding. You can top it and serve this with chocolate sauce or chocolate shavings. Today we are making an easy pudding recipe, which doesn't need too much ingredients. People who never tried to make pudding also can try this. Hope all of you will definitely try to do this one and inform your feedbacks in our comment box, so let's start to make our Coffee Pudding.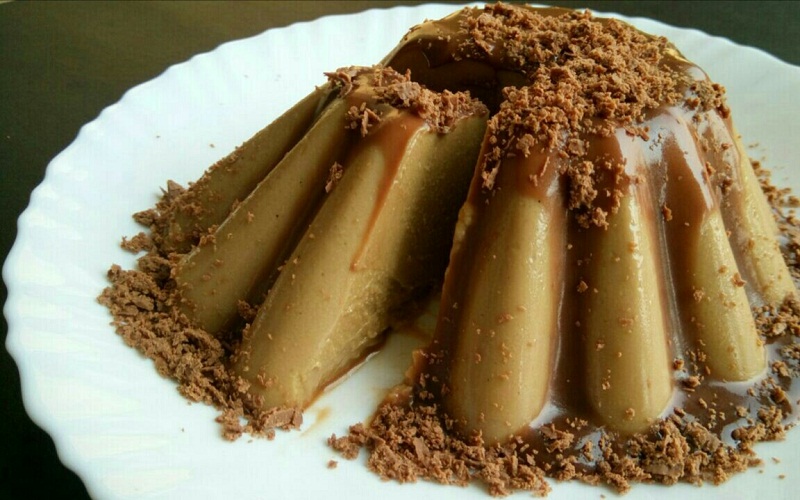 Easy Coffee Pudding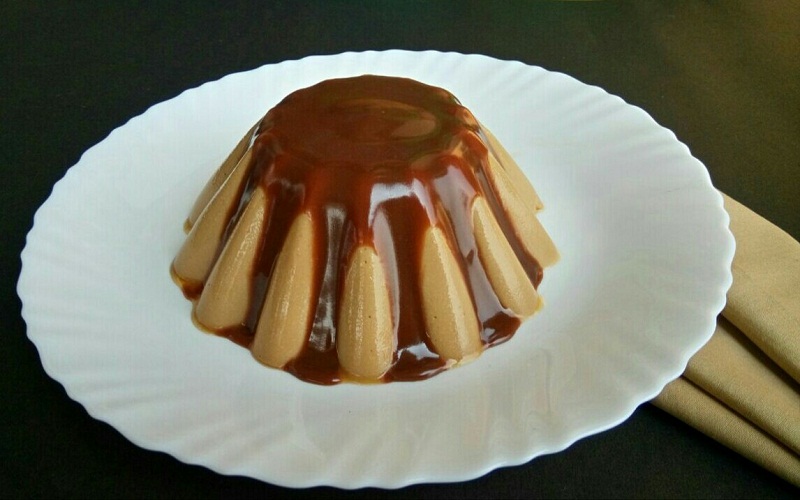 Ingredients
1. Instant coffee powder – 3 teaspoon
2. Milk – half liter
3. Condensed milk -4 tablespoon
4.gelatin or chinagrass – 2 tablespoon
5. Corn flour -1 tablespoon
6. Fresh cream – 4 tablespoon
7. Chocolate sauce – for garnishing
8. Chocolate shavings – for garnishing
Easy coffee pudding making method:

Take instant coffee powder in a bowl add three teaspoon of water in to it, mix it well and keep it aside.

Soak the gelatin or chinagrass in five spoon of water, pour three tablespoon of water in to the corn flour and make it a smooth paste.

Boil milk in a pan and add condensed milk, mix it well.

Add the chinagrass to milk and stir it let it dissolve. Keep the heat in low flame.

Pour the coffee powder mix, in to the milk and stir it well

Mix the corn flour paste along with itand stir it. After that pour the fresh cream and again mix it well, now turn off the heat.

Transfer this coffe pudding in to a mold and refrigerate it for minimum three hours.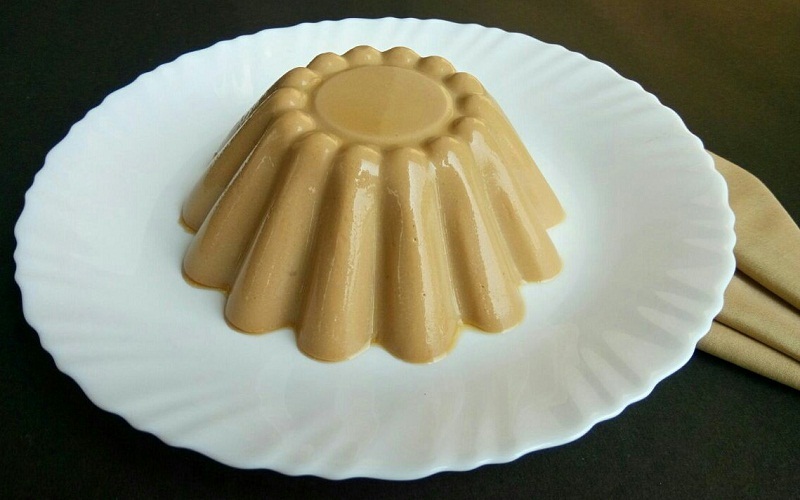 After cooling you can remove it .
Garnish your coffee pudding with chocolate sauce and chocolate shavings . Enjoy your day with the flavour of coffee….