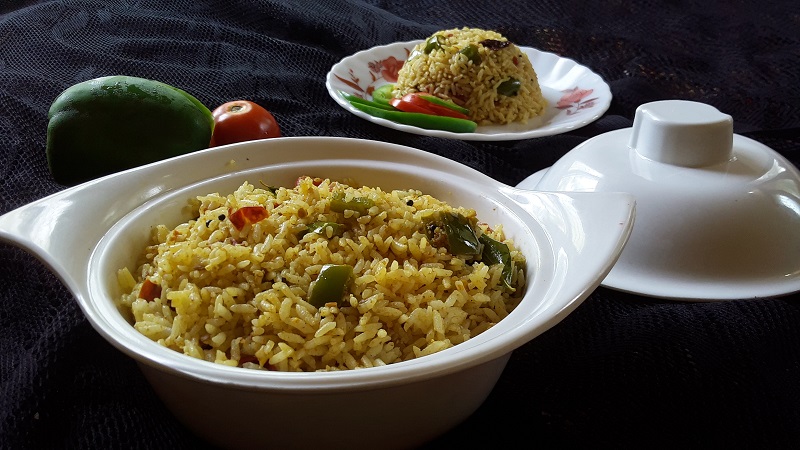 Capsicum Rice / Simple Lunch Box Recipe is a simple lunch idea. A meal in many parts of the country is incomplete without rice. We can make very verities of rice dishes like vegetarian and non vegetarian. Here I am already showing you many types of rice recipes. Today's recipe is a rice recipe, that the main ingredient is capsicum, it called as Capsicum Rice. If you likes to eat capsicum, i think the capsicum rice favorite for you.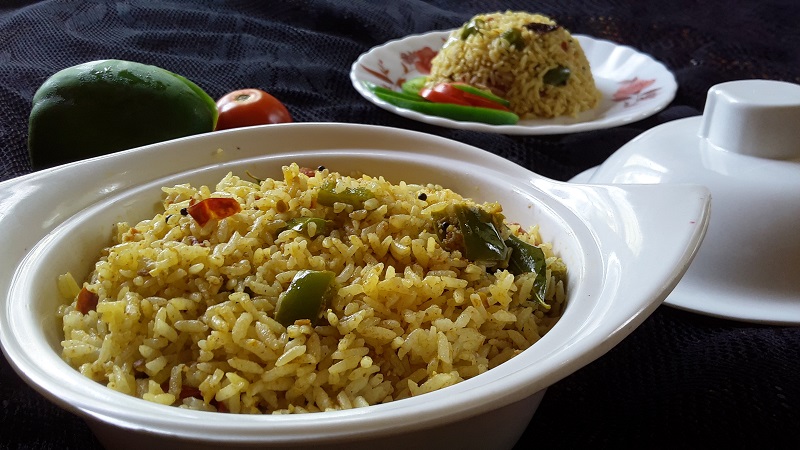 Include capsicum in our food, helps to relief from cancer, peptic and menopausal problems. Let's see the making bellow with detailed images.  Please do try and send your feedbacks in commend box. I hope all are enjoy this rice recipe with yummy recipes.
Ingredients for making Capsicum Rice
Cooked rice 1 ½ cup
Butter 2 table spoon
Tomato chopped ¼ cup
Dry red chili 3 no.s
Capsicum chopped ½ cup
Curry powder 1 teaspoon (optional)
Cumin powder,1/2 teaspoon
Garam masala powder ¼ teaspoon
Cashew powder 2 table spoon (optional)
Salt to taste
Method for making Capsicum Rice
Heat butter in a pan, add mustard seeds and allow it to splutter.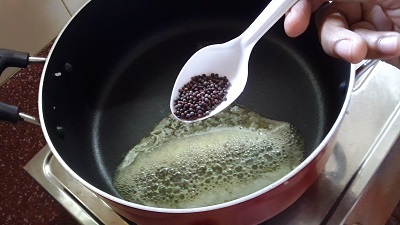 Add dry red chili in it, add chopped tomato and saute for 2 minutes in medium flame

The tomatoes almost cooked add capsicum and very little salt. Cook capsicum for two minutes in low flame, til it became very soft. (the rice already cooked  with adding enough salt). Saute it well.

Add masalas like, curry powder, cumin powder and garam masala powder. Saute til the raw smell away from this.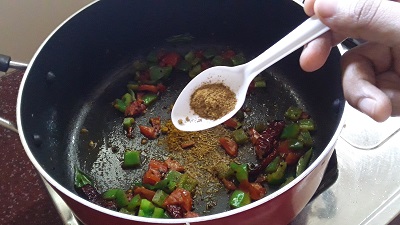 Put cashew powder and saute well, this is optional. Cashew gives you a little sweet to the rice.

Put cooked rice it and combine well. Switch off the flame and remove from the stove.

Capsicum Rice / Simple Lunch Box Recipe
Remove in to a serving bowl, enjoy cooking with yummy recipes. Thank u all.