Dynamite Sticks, also known as Dynamite Rolls, Chili Cheese Sticks or Dynamite Spring Rolls, is one of my favorite finger foods now. Oh, don't worry. Dynamite is just a term we used for this recipe, but this is absolutely non-explosive. This crunchy, tasty and a lil bit spicy finger food is a perfect partner for beer. Filled with ground meat (any kind of meat) and cheese, this can make any inuman session an interesting one.
Dynamite Recipe (Dynamite Spring Roll / Dynamite Cheese Sticks)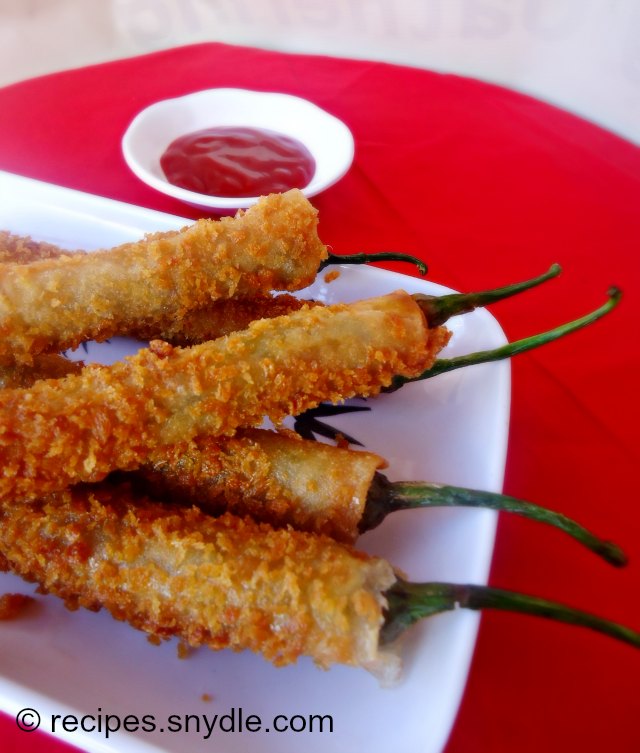 Dynamite Stick Recipe
Ingredients:
½ kl ground pork
20 pcs. Long Chili (Siling Haba, Siling Pang-sinigang)
Lumpia Wrapper (Spring Roll Egg Wrapper)
Cheese (cut into strips)
Oil
For Ground Pork
1 Small onion (minced)
2 cloves of garlic (minced)
Salt and ground black pepper to taste
Optional
Instruction
1. In a pan, sauté onion, garlic and ground pork. Season with salt and ground pepper. Cook until pork turns brown. Set aside and let it cool.
2. Wash the long chilli. Remove the seeds.
3. Fill it with the ground pork and cheese strips
4. Wrap it with lumpia wrapper. Seal the edges with water or egg whites. OPTIONAL: Roll it onto beaten egg and then to bread crumbs)
5. Fry until golden brown.
How to Prepare Dynamite Cheese Sticks with Pictures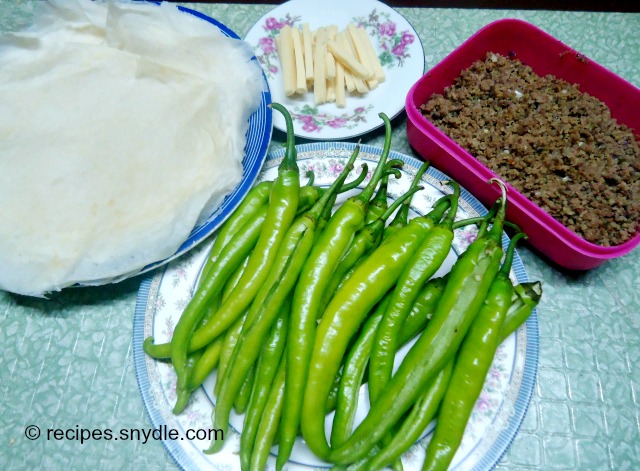 1. First, prepare all the ingredients. The basic ingredients are chili, lumpia wrapper and cheese.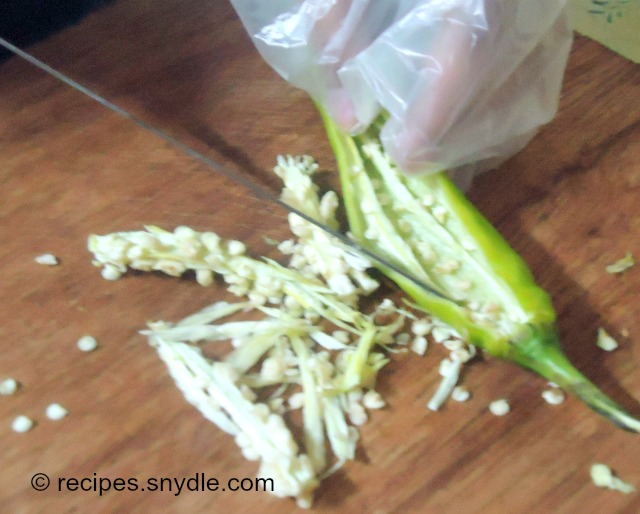 2. Remove the seeds. Slice the chili in half, be careful not to remove the stem (that's what makes the sticks presentable).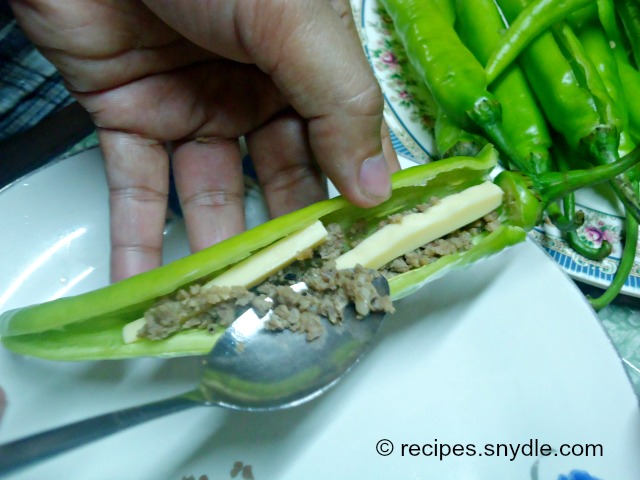 3. Fill your chillies. The fillings are actually optional. You can fill the chilli with whatever you want. It can be just cheese. If you want something more special, you can fill it up with ground pork, with some mince carrots and cheese. Sometimes, I also use corned beef, meatloaf or hotdogs, and cheese.
4. Wrap. Make sure to leave the stem visible. Put some egg whites or water to seal the edges.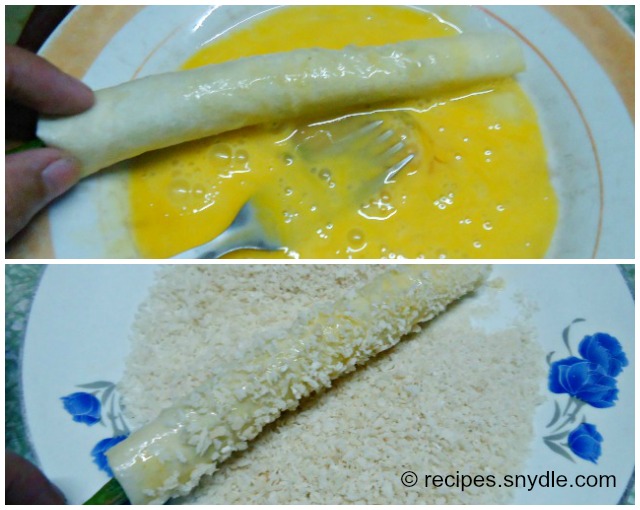 This is OPTIONAL. I just want to make my dynamite looks appetizing so I roll with eggs and bread crumbs. It also adds crunchiness.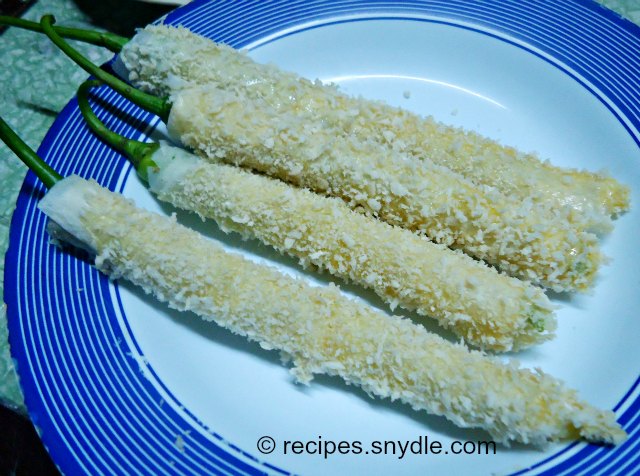 This is perfect if you want to make it make more special, or if you're gonna serve it in special occasions.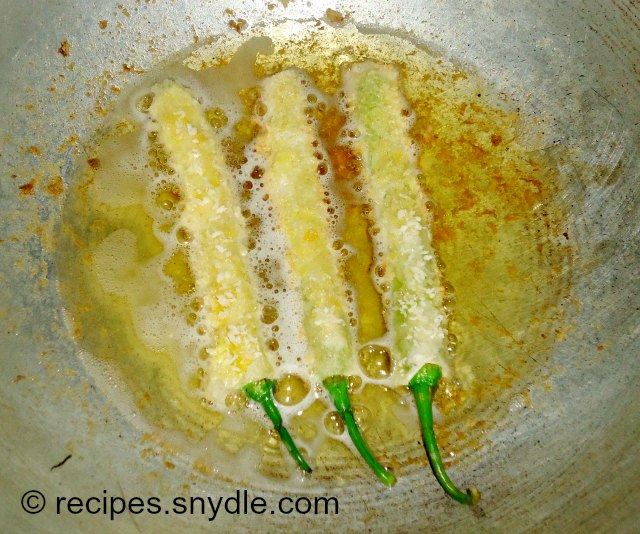 5. Fry until golden brown.