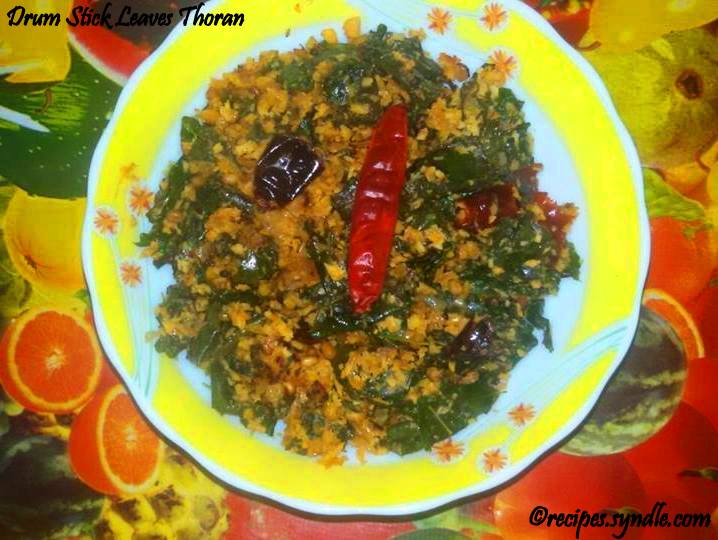 Lets Get into today's recipe. This is a very simple but very nutritious dish which goes well with rice along with butter milk or rasam like that. Its a thoran/stir fry recipe of drumstick leaves which my family enjoyed having and hopefully anyone  trying this recipe enjoys it too. I know we all aware about that drumstick leaves are very highly nutritious. This wonderful leaves has got lot of health benefits, its an excellent source of iron, protein and vitamins. At my home I have a drumstick tree in the backyard. This recipe is almost a regular dish in our dinning table. This is an awesome dish and have a unique flavour and taste. Before making this dish you need some prepartion work. First you should remove all the leaves from the branches, surely need some time and patience. Then should wash well and drain. Lets see how am going to make this dish.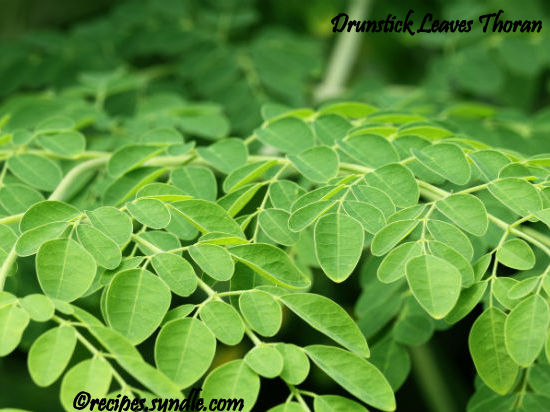 Drumstick Leaves Thoran Recipe
Ingredients
Drum stick leaves- 3 and 1/2 cup
Onions- 1 cup, chopped
Salt- to taste
Coconut oil-1tbsp
Mustars seeds-1tsp
Urad dal – 3 tsp
Dry red chillies- 3
Curry leaves- 3 sprig
To Coarsely Grinded
Coconut grated- 1 cup
Shallots- 4
Red Chilly powder-2tsp
Garlic- 3 pieces
Cumin seeds-1 tsp
How to Make Drumstick Leaves Thoran
Grind ingredients listed under 'To Coarsely Grinded'. Coarsely grind only without adding water and keep it aside.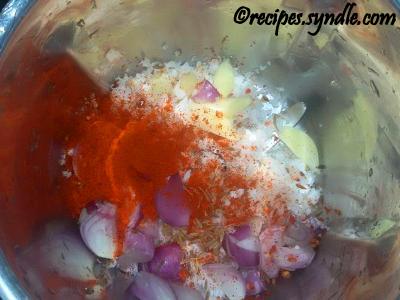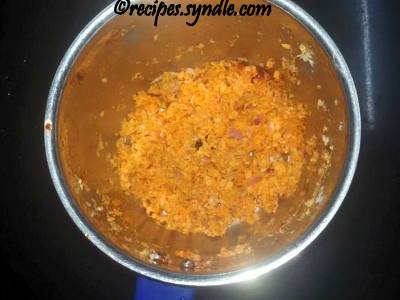 Heat the oil in frying pan, splutter mustard seeds, followed by urad dal, dry red chillies and curry leaves. Saute it for 1 minute.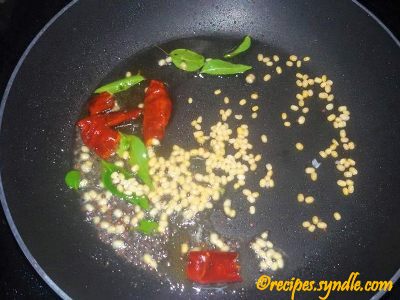 Add onions chopped, and saute it for a few minutes. Till onion turns colour to pink and tender.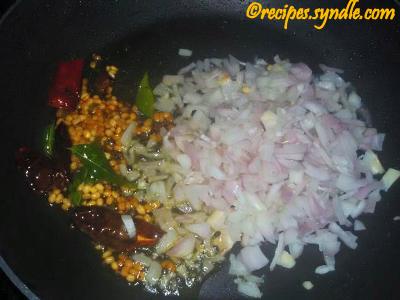 Now add the cleaned and drained drumstick leaves and salt, mix well with everything and reduce the flame to medium-low and keep it covered for few minutes.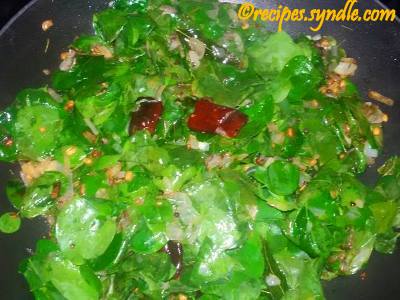 Now add the coarsely grinded mix in the middle of the pan and combine everything together and sprinkle little water .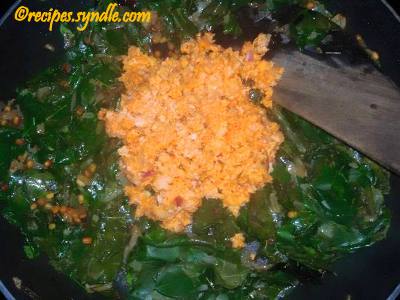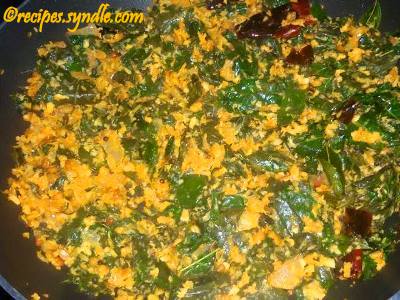 Without covering cook it on low flame for 5 minutes, stirring occassionally till water evaporates completely. Finally adjust the salt and add 1 tsp of coconut oil over it. Off the flame and keep it atleast 15 minutes before serving.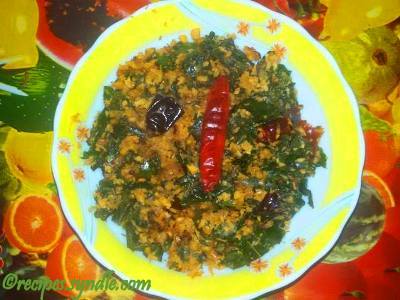 Serve with rice and Enjoy !!