Dried Mango Pickle – Adamanga achar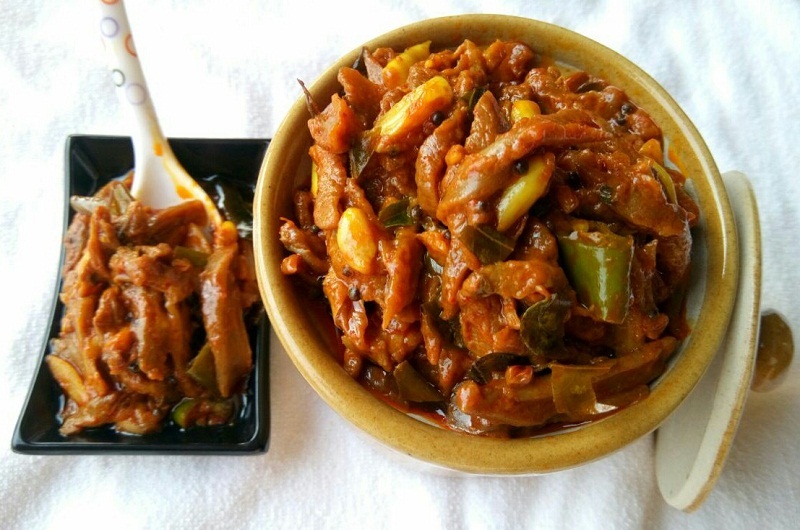 Today we are going to make Dried Mango Pickle which we can keep for a long time. This is a traditional recipe. There are many varieties of mango pickles, some are well known. This is an easy pickle recipe made out of sun dried raw mangoes. You can use any unripe mangoes to make this pickle. When you are making this mango pickle make sure that all ingredients and utensils should be dry, if any water content in these items then you can't keep this pickle for along time. In some places this pickle is also known as Adamanga achar. This type of dried mango pickle need little bit planning because you have to dry the mangoes for one or two days in sunlight. You can keep this pickle for few months. So let's try to make it in this summer, and take benefit of this mango season.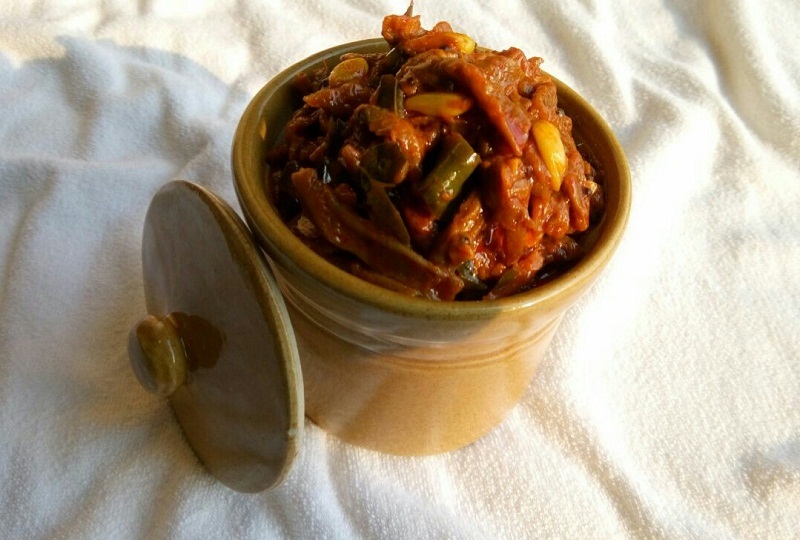 Ingredients for making dried mango pickle
1. Raw mango chopped – 3 cups
2. Oil – 1 cup
3.Mustard – 2 teaspoon
4. Ginger chopped – 3 tablespoon
5. Garlic Chopped – 3 tablespoon
6. Green chilly – 5 chopped
7. Chilly powder – 2 tablespoon
8. Termeric Powder – 1 teaspoon
9. Fenugreek seeds – 1 teaspoon
10. Hing/ asafoetida – 1/4 teaspoon
11. Salt – to taste
13. Curry leaves – as per need
14. Vinegar – 1 tablespoon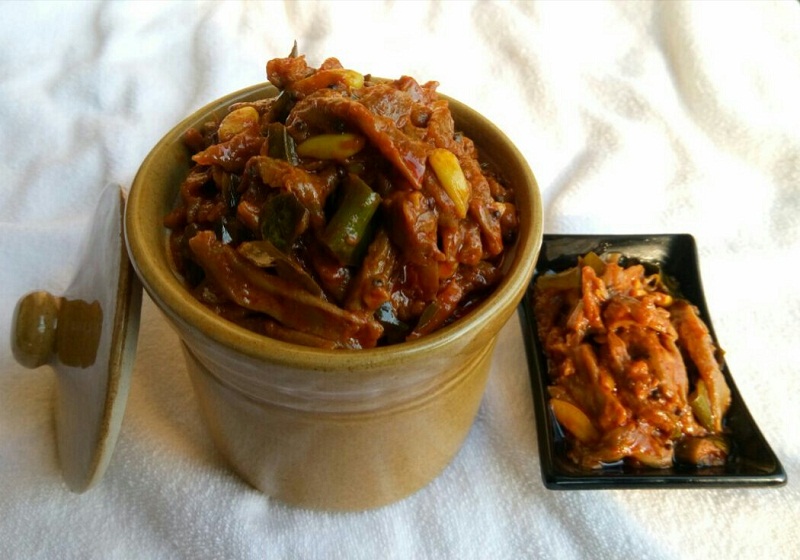 Method of making Adamanga achar

Cut mangoes into small pieces and spread it in a plate, keep in this in sunlight for two days.

Heat oil in a pan, add mustard and let it splutter. Put chopped ginger, chopped garlic, green chillies to the pan and saute it.

Add chilly powder and termeric powder into the pan. saute it until the raw taste of chilly powder and termeric is gone.

Now add dried mango to the pan, mix it with all other ingredients. Add enough salt to this pan and mix it very well.

Put chopped curry leaves and dry roasted fenugreek seeds to this pickle , then mix all ingredients well.

Finally add hing powder and mix it. Pour vinegar to this mix, you can increase the amount of vinegar as per your taste. Now switch off the flame and mix it.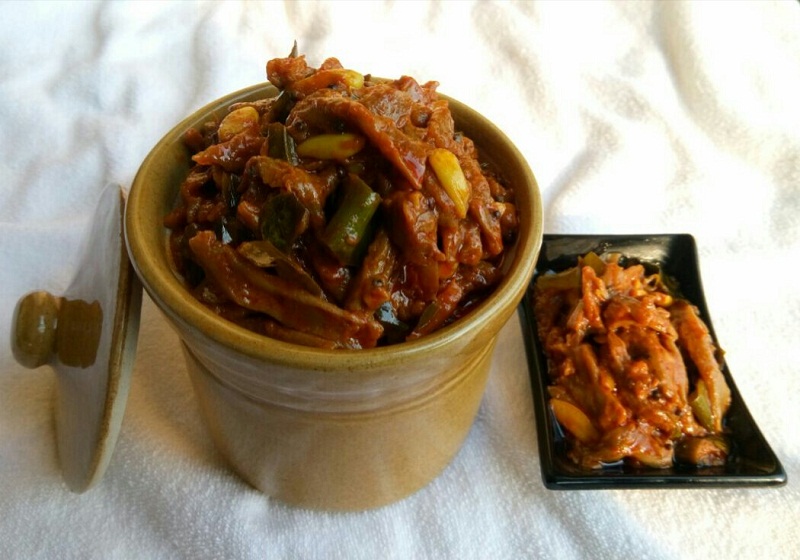 Now your Dried Mango pickle is ready, when it cools down transfer it into a air tight container.