Dates Halwa – khajoor halwa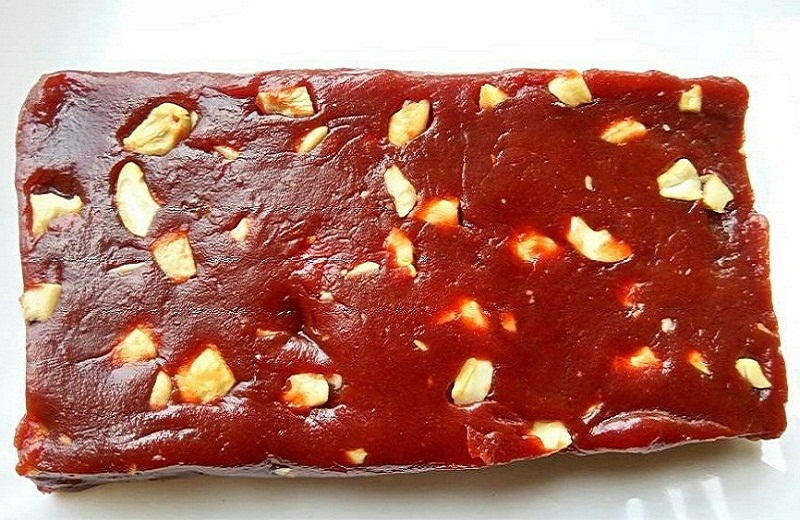 Dates Halwa, the recipe which I am going to share is rich in iron. I know you all love to eat dates, you can please your kids with this healthy dates halwa recipe. In some places this dish is also known as khajoor halwa. You can make this with out adding sugar, here I used only half cup of sugar to make this. This dish not take too much time as other halwas.
You can make this Dates Halwa and preserve it for many days. You can use any type of dates what ever you have, so let's take a look how to make it.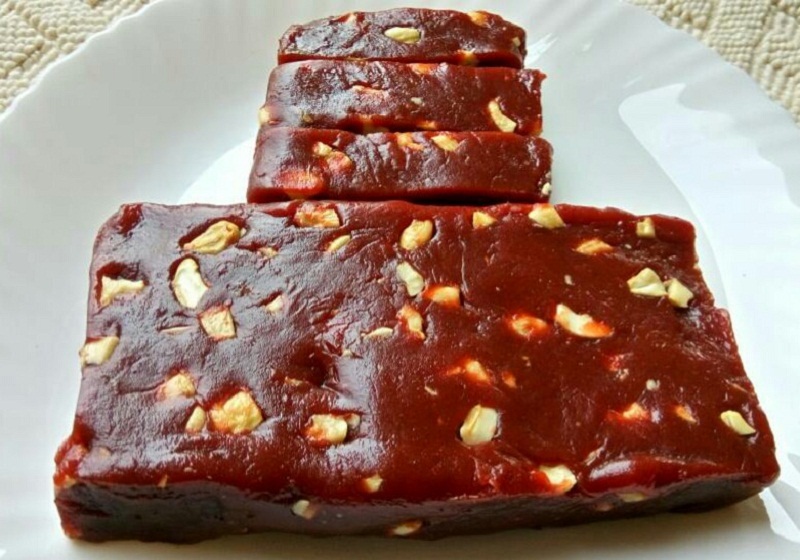 Ingredients for making Dates Halwa
1. Dates – two cups
2. Sugar – half cup
3. Milk – one cup
4. Ghee – half cup
5. Cashew nuts – 200 gm
6. Cardamom – half teaspoon
7. Corn flour – two tablespoon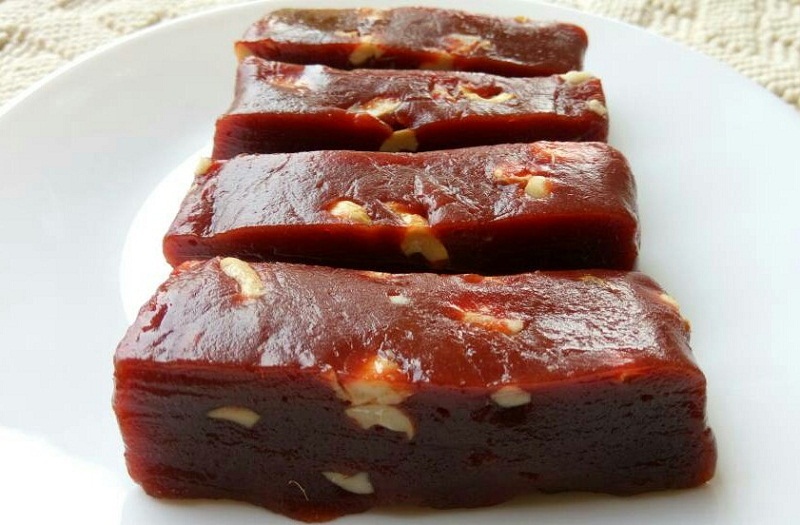 Method of making

Remove the seed and chop dates in to small pieces roughly.

Chop cashew nuts into small pieces and dry roast it, boil milk in a pan and alle it to cool

Graind the chopped dates by adding the milk, make it a smooth paste. Heat a pan and pour this paste into it.

Add sugar into this mix and start stirring continuesly

Pour ghee to this mix little by little. When this mix starts thickening still continuesly.

Mix cornflour with five tablespoon of water and pour this into the pan and mix it

Add cardamom powder into this mix, you can powder cardamom along with some sugar to get fine powder, mix it well

When the mix turn to darkening put half of roasted cashew nuts and mix it well, pour this Dates Halwa into a greased pan

Level the top of the halwa with a spoon and spread balance cashew nuts to the top of it and allow to cool
After cooling cut it, what ever shape you like.