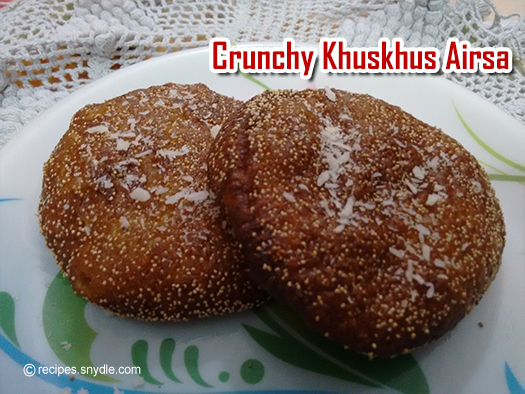 Crunchy Khuskhus Airsa is a sweet from Chhattisgarh. It is our modified version of moist airsa. In this modified version of airsa crunch comes because of the khuskhus. I like it very much compare to moist airsa. When I was a kid I stick to kitchen when mom prepare airsa, later I always help in frying it. Today also me and mom both prepared it together. Lets begin
Ingredients
Rice- 1kg, Soaked
Jaggery (Gudh) – 750 grams
Khuskhus (poppy Seed)- 4 tbsp
Water- 1/2 cup
Oil- Required to Fry
Coconut powder- 1 tbsp
How to make Chrunchy Khuskhus Airsa
Wash rice three times and soak it all night. Take a cotton cloth in the morning and spred all the rice on it and on the fan , let it be dry.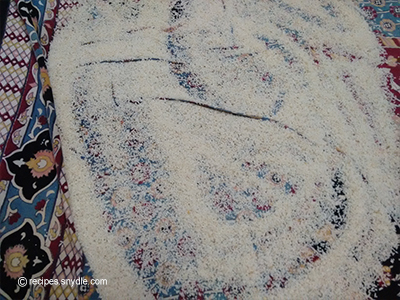 Once your rice dried; add some quantity of rice to the mixer jar and grind it to smooth powder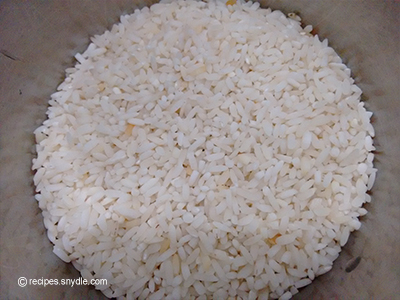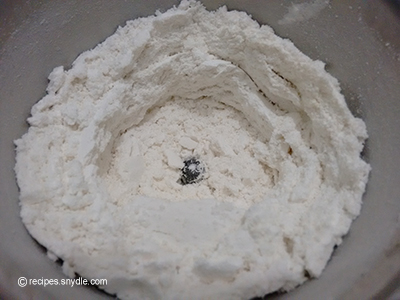 Sieve flour on a big container, so that you can contain a smoothest flour from the grinded one. do it with rest of the rice as well. Now keep the rice flour container aside.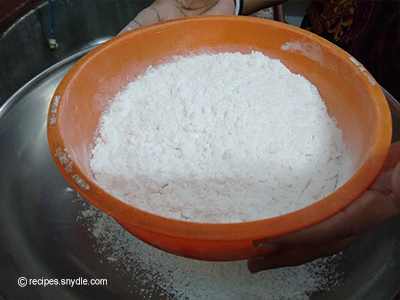 Next step is to prepare jaggery syrup. Add jaggery and water in a deep pan boil it on a high flame. After few minutes test the jaggery syrup. To test it take a small plate and add half of the water on it and drop a little of jaggery syrup, now with the help of your finger move it aside. If it moves clearly your jaggery syrup is ready.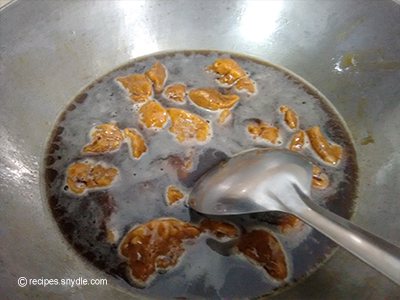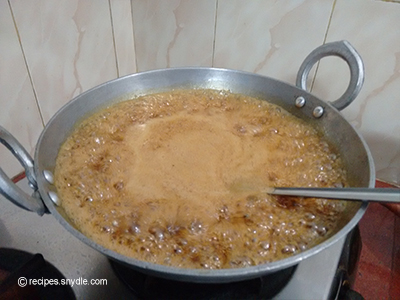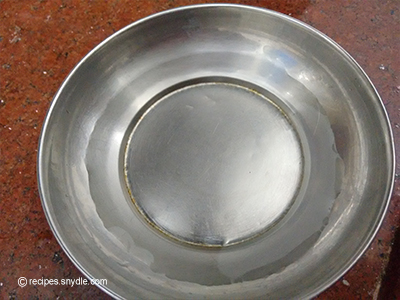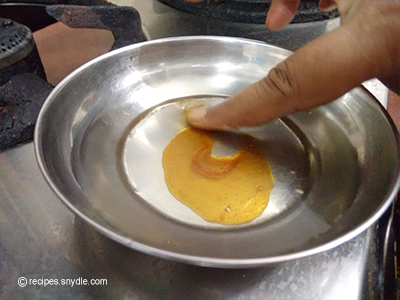 Add syrup to rice flour, make a dough with it and put some oil on your hand palm, apply it over dough.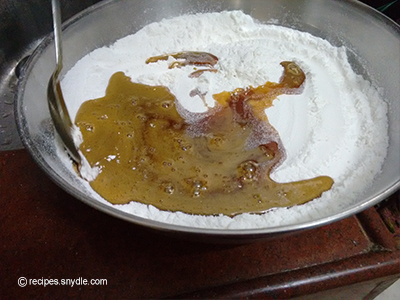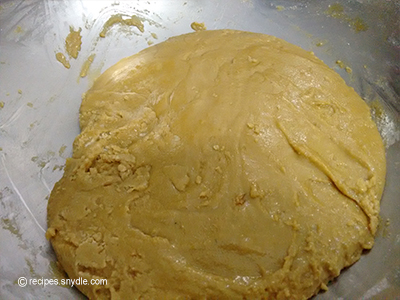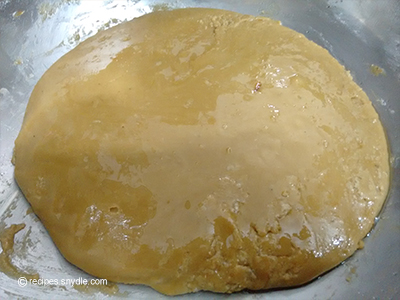 Now heat oil for deep fry.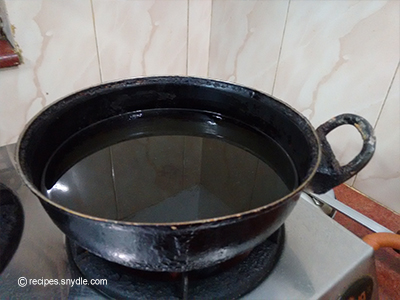 Now make flat round shapes from dough.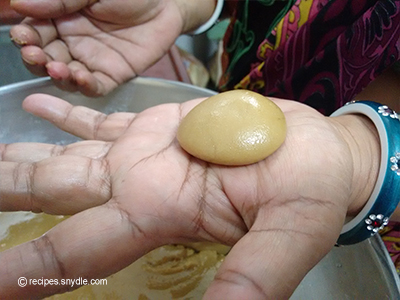 Now apply khuskhush on both the sides of flat round shape.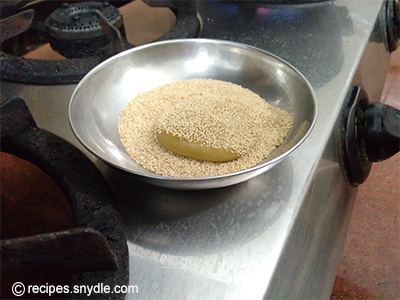 Take a puri maker, put two thick square plastic on it and put round shape under the plastic, close and press the puri maker.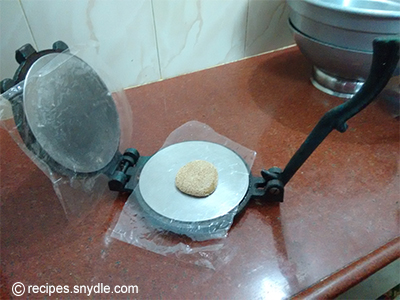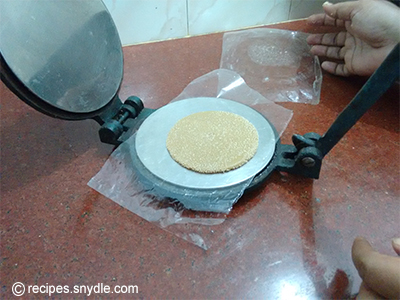 Now deep fry it on high flame.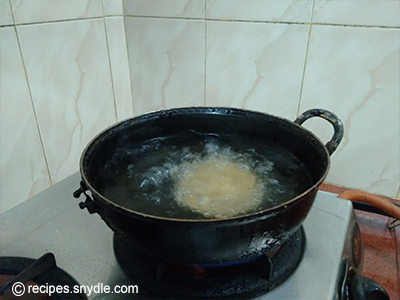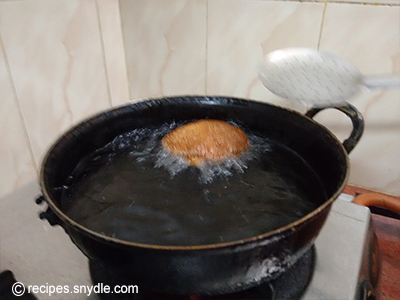 Then take it out on a container which has holes, dont forget to put deep container under the container.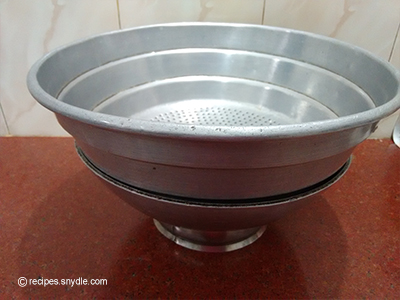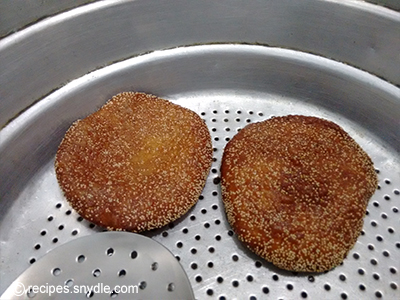 Cool it down, and you can keep it till one month as after one month it will become more dry.
Its ready now, sprinkle coconut powder before eating.