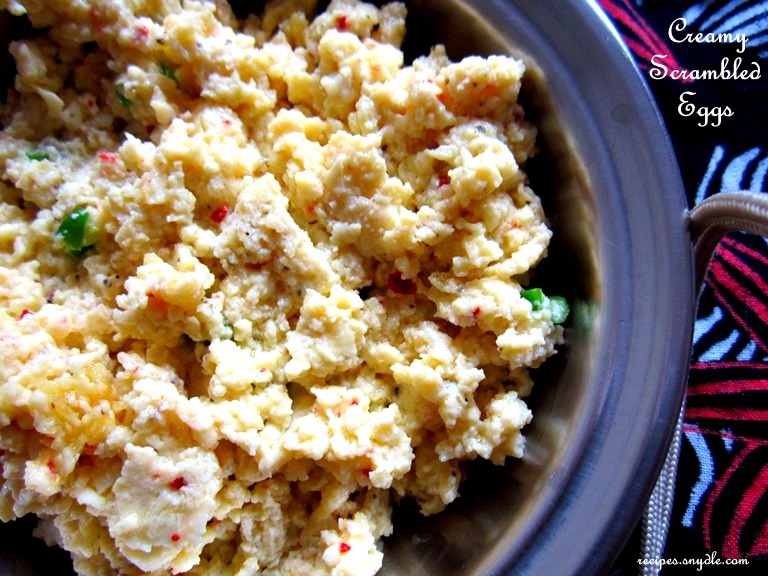 Hello Foodies. Today I am going to share the best recipe for scrambled eggs. These are the best, tastiest and the juiciest scrambled eggs I have had. This recipe is the result of using whatever I had in the fridge. You could make grilled scrambled eggs sandwiches using this recipe. Or you could simply have it on a slice of toasted bread. I just have it on its own because it is a keto-friendly recipe and it's so filling and delicious.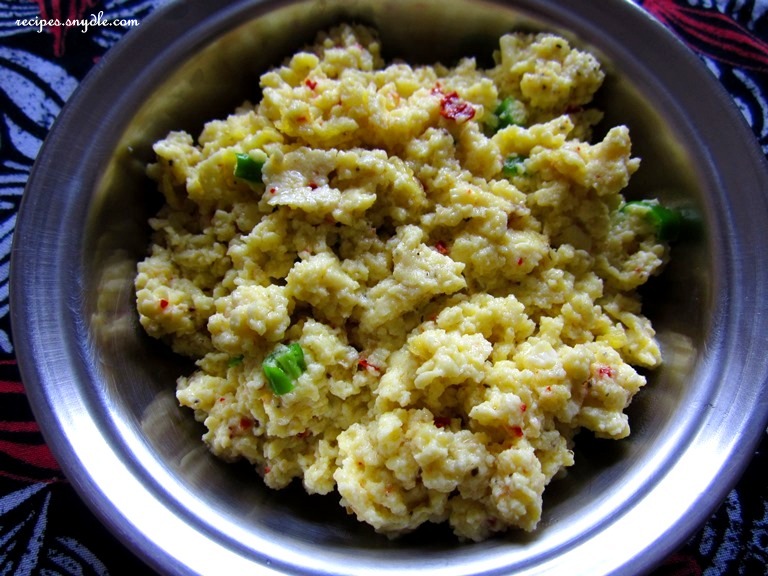 This recipe of scrambled eggs is cooked in butter. It has cream in it that makes it so fluffy and a cheese slice for an added creaminess. For spiciness, I added a finely chopped green chili. I also added some red chili flakes that come with Domino's Pizza. For flavor I added the pizza mix, the one we get n sachets from Domino's. If you don't have them, you could add any other pizza mix. Snappin' is a good brand. You could also grind chili flakes at home by using a variety of chili that is not very spicy but is packed with flavors. Byadgi, chapata and rasgulla are good variety of chilies. You can grind a chili coarsely and use it in your scrambled eggs.
Since we are using butter and cheese, and the Domino's pizza mix also contains some salt, go easy on the salt. A couple of pinches would suffice. Let's start with the recipe now.
Ingredients
Eggs – 2 large or 3 small
Butter – 1 tbsp
Oil – 1 tsp
Salt – 2 pinches, or to taste
Chili flakes – 1 tsp or to taste
Green chili – 1 small, finely shopped
Domino's pizza mix – 1 sachet
Amul fresh cream – 2 tbsp (I used whipping cream with 30% fat content)
Cheese slice or cube – 1, cut into small bits
How to Make Creamy Scrambled Eggs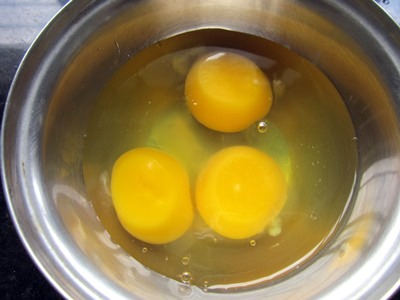 Beat them well for half a minute. Add in the salt, pizza mix, chili flakes. Beat well again.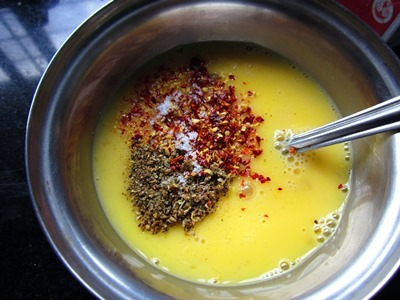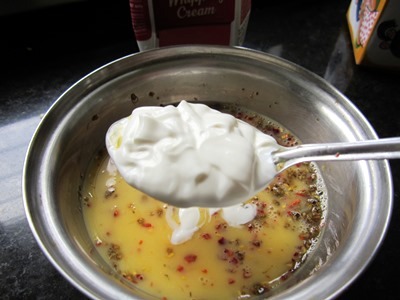 Add the green chilies and cut up cheese. Mix well.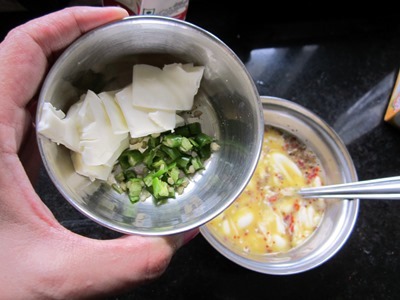 Heat skillet on low flame. Add in butter and oil. The oil will prevent the butter from getting burnt. Allow the butter to melt.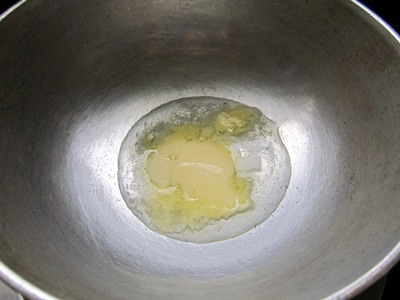 Add in the egg mixture and stir constantly.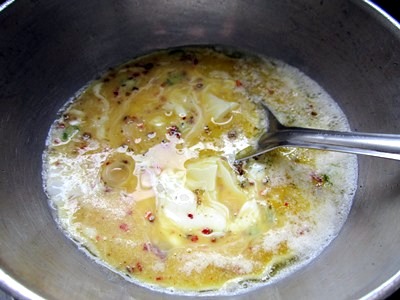 Continue to cook on low heat and keep stirring constantly. This will take 2 minutes. The cheese will melt and the cream will get well incorporated with the eggs.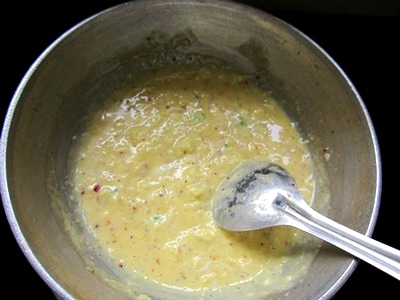 The eggs have come together. Do not overcook, else the eggs will dry up. Turn off the heat.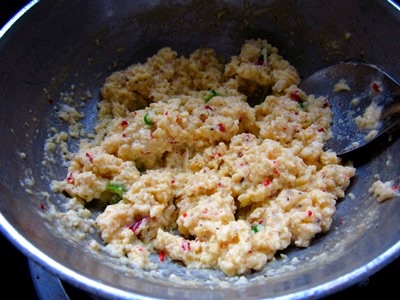 Serve immediately with toast or enjoy just as is. Or use it as a stuffing to make sandwiches. Enjoy!