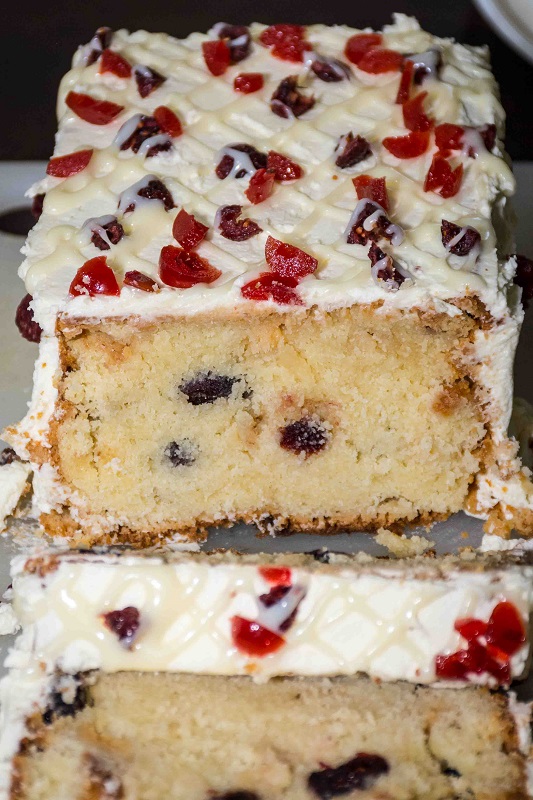 cranberry pound cake or Cranberry and Mascarpone cake is a flavorful and rich pound cake which will satisfy your palate needs in each and every bite.. Cranberries are such a wonderful source of antioxidants and vitamin C. Mascarpone cheese is a type of Italian cheese which is easily available in all super markets and it can be made at home too. White chocolate chunks added in this recipe gives an extra punch to the cake.. This cake is quite delicious with or without frosting. I have tried both the versions and I prefer it without any frosting.. A bite on this cake gives you a different feeling of sweet and sour taste, which causes a drastic salivation in your mouth!! So, try it out guys and let me know how deeply you loved it!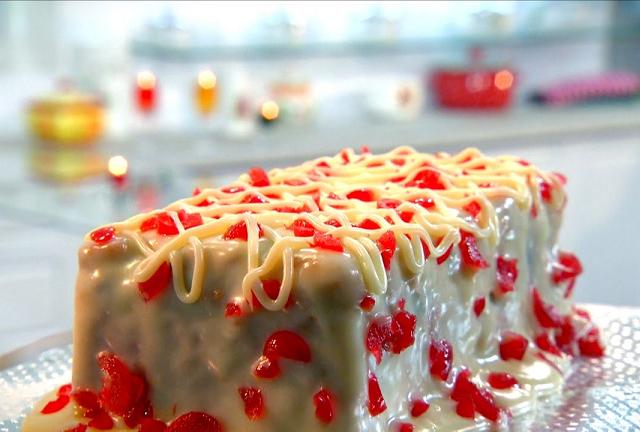 On You Tube
You can also see the video URL here. The language is Malayalam.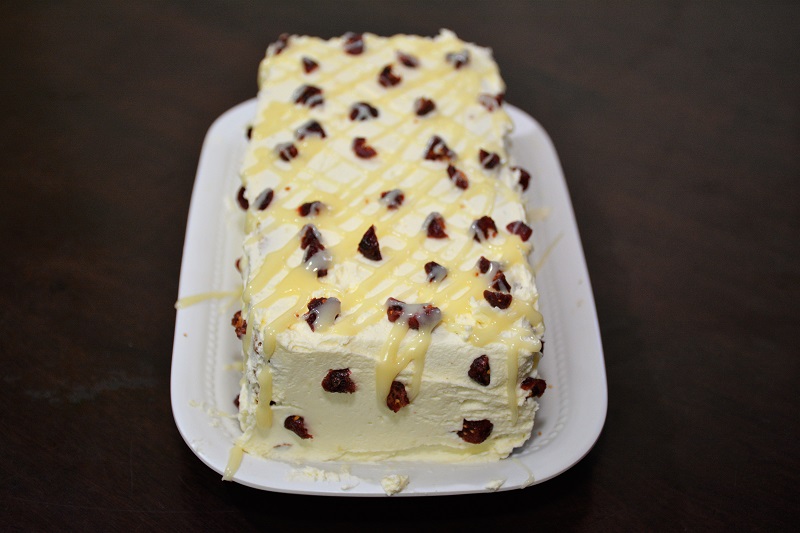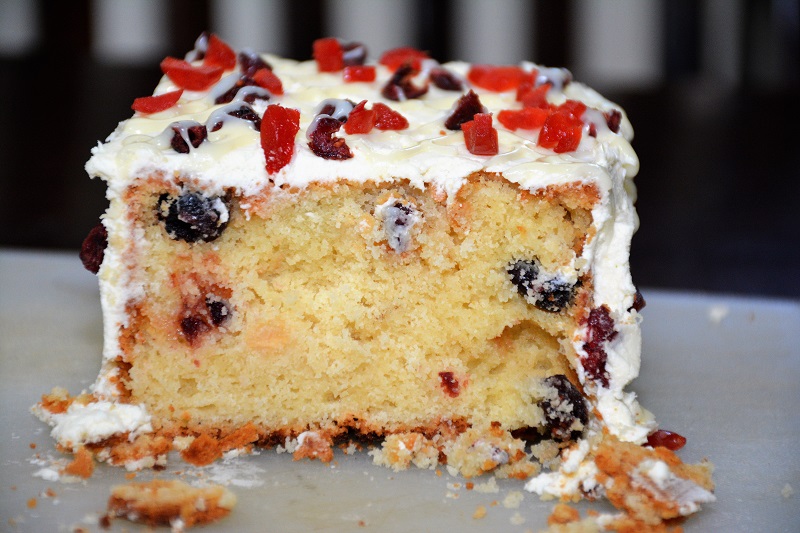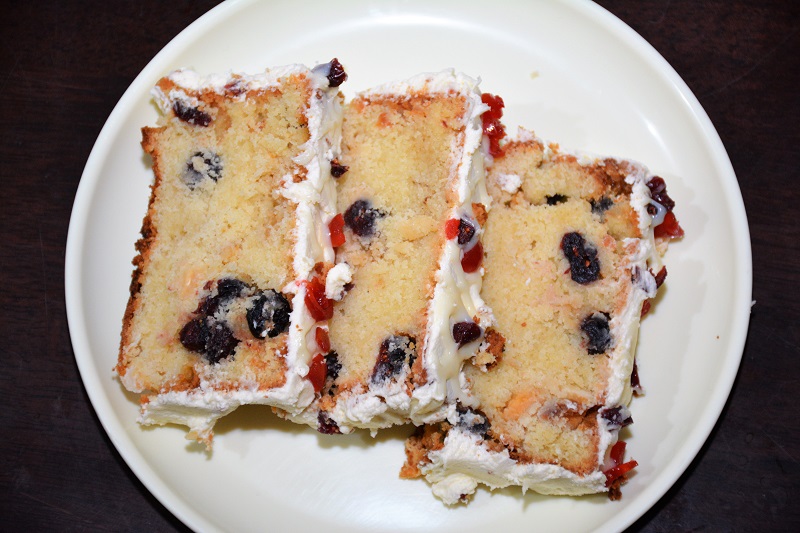 Ingredients:
Flour – 187 grams
Baking powder – ½ teaspoon
Cranberries – 1 cup
White chocolate chunks – 150 grams
Unsalted butter – 115 grams
Sugar – 300 grams (Powder it)
Heavy Cream – ½ cup
Mascarpone cheese – 115 grams
Eggs – 3
Vanilla – 1 teaspoon
Browned butter – 25 grams
Salt – a pinch
For decoration:-
Icing sugar – 250 grams or more
Butter – 50 grams
Vanilla – a splash
Cherries – a few
Cranberries a few.
White chocolate ganache – to drizzle
Preparation:

Powder the Sugar in a mixer jar.

Combine flour + baking powder + salt.


Brown 25 grams of butter over a sauce pan.
Whisk eggs and vanilla in a glass.


In a large bowl, beat butter and then add powdered sugar. Beat until creamy.


Add mascarpone cheese and heavy cream and beat.


On low speed gradually add flour mix and egg batch by batch.

Fold gently until everything is well combined. Now, toss chocolate chunks and cranberries in flour.


Add tossed chocolate chunks and cranberries to the batter and mix just to combine. Do not over mix.




Fill the batter into the prepared tin. With the help of a butter knife, draw a line down the centre of the pan and pour browned butter.
Preheat the Oven in 180 degree
Then bake for 40-45 minutes in 180d.
Baking time varies according to the temperature of the Oven.
When the cake is cool, beat butter and icing sugar in a bowl. Add a splash of vanilla.
Apply this on top of the cake.
Sprinkle cherries and cranberry chunks and drizzle white chocolate ganache on top. This part is purely optional. The cake soo yum, chewy and aromatic without any frosting.