Jackfruit Payasam – Chakka Payasam Recipe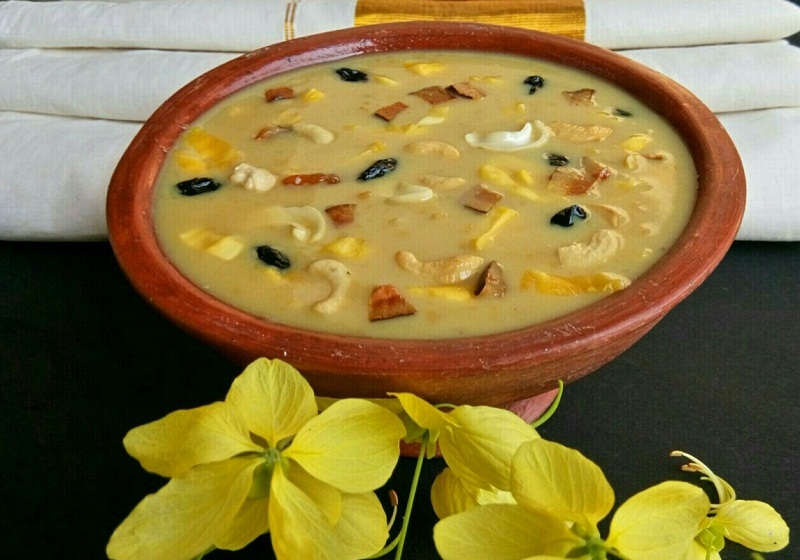 Jackfruit Payasam is a traditional payasam of Kerala made with Jackfruit, coconut milk and jaggery. It's also known as chakka payasam. Today I have done this in an easy method. Usually this payasam is prepared using chakka varatti, but I have done this with fresh jackfruit. Now it's jackfruit season in every where, so you can easily get it. For making this payasam usually jaggery is used as sweetener, fried fresh coconut bites gives extra amazing taste to this payasam. Coconut milk gives perfect thickness and yummy taste to this chakka payasam. It is little bit difficult to clean it , but I am sure that you will like it's taste. Today I am sharing an easiest method of making, which will not take too much time.
Here is the recipe to make yummy Chakka Payasam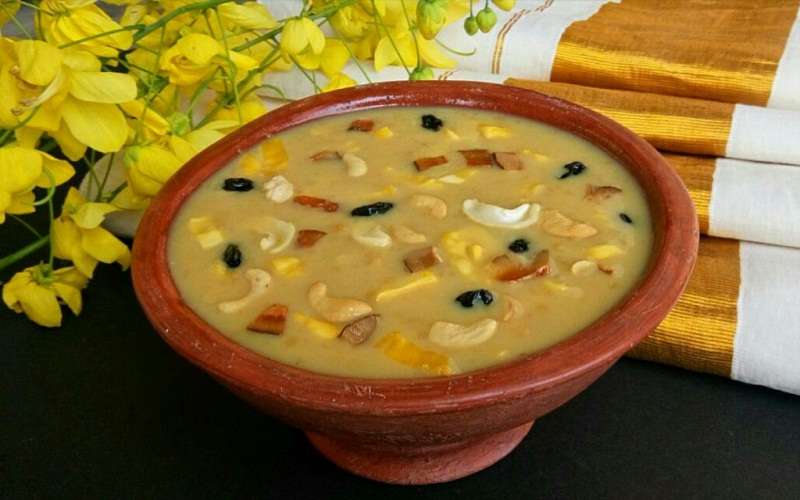 How to Make Jackfruit Payasam (Jackfruit kheer)
Ingredients for making Chakka Payasam
1. Jackfruit / Chakka – 2 cups
2. Jaggery – 5 big cubes
3. Ghee – 3 tablespoon
4. Coconut milk – 4 cups
5. Fresh coconut bites – 1/4 cups
6. Cashew nuts – 1/4 cups
7. Raisins – 1/4 cups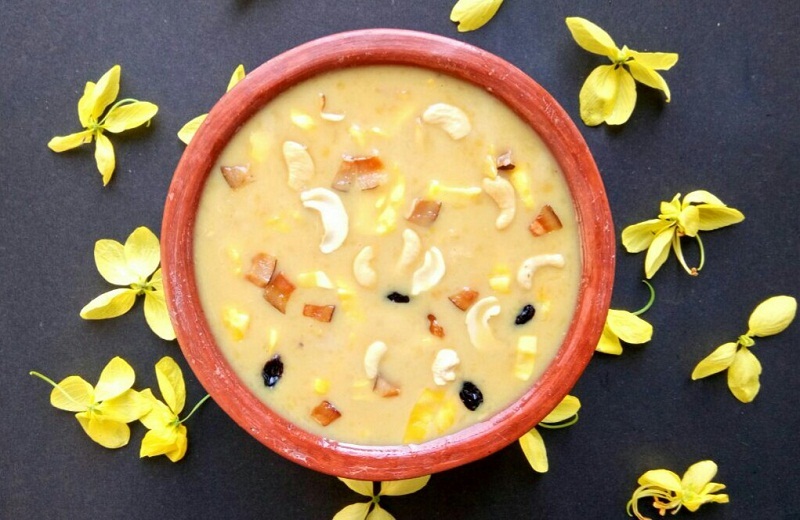 Method of making :

Mix jaggery with half cup water and heat it up until it gets the consistency of syrup.

Strain it to remove the impurities and keep it aside.

Chop the jackfruit into pieces, then grind to fine paste.

Heat ghee in a pan then add jackfruit paste and mix it well

Pour jaggery syrup to this pan and mix it well with the jackfruit paste cook it until jackfruit paste evenly coated with jaggery.

Let it become little thick, Add coconut milk and give a quick stir. Don't let it boil after coconut milk is added.

Now heat one teaspoon ghee in an another pan and fry coconut bites, cashew nuts , and raisins

Fry these coconut bites, cashew nuts and raisins into golden brown colour

Add all fried things in to the payasam and give a stir. I reserved some for garnishing,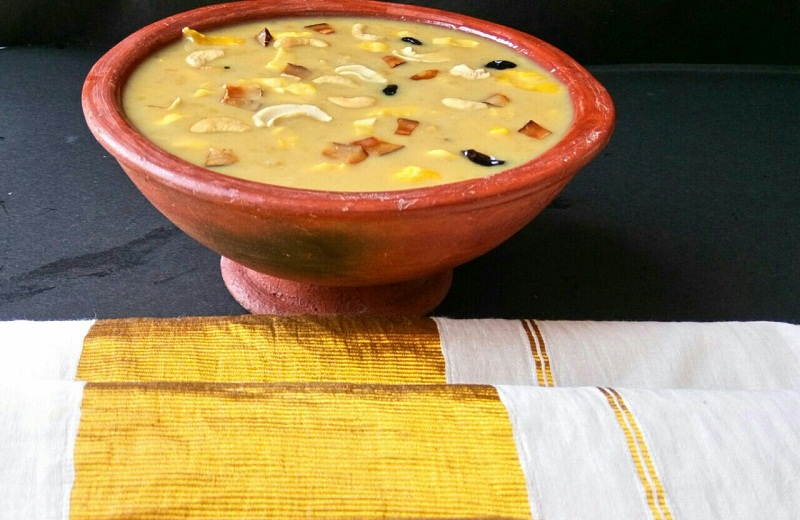 Chakka Payasam continues to thicken as it cools down, so switch off the heat and remove it.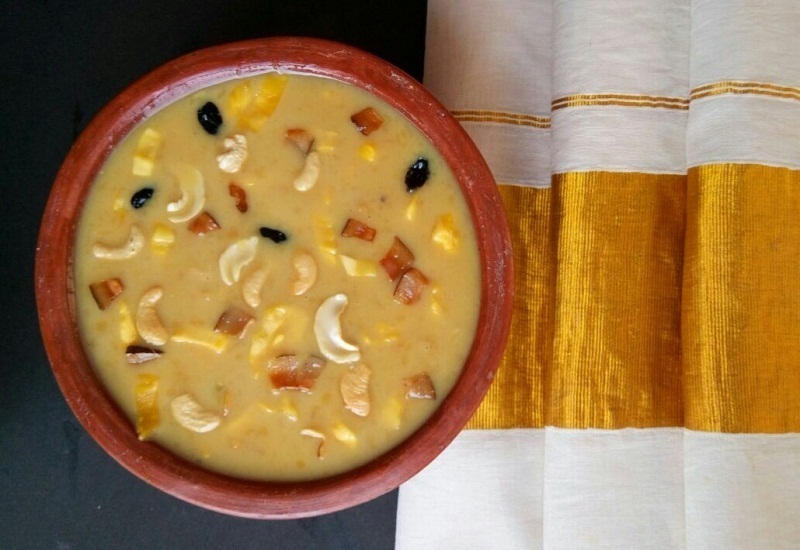 Garnish your Jackfruit Payasam with fried cashew nuts raisins and coconut bites. Serve it steaming hot and enjoy