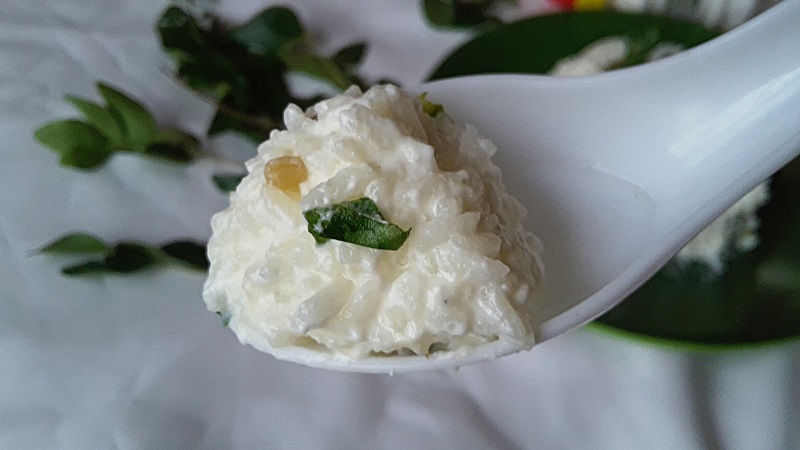 Curd rice / thairu saatham is a south Indian recipe, it's a part of a larger meals. It's very simple to make   Curd rice recipe and very tasty to eat for vegetarian persons. If you have some balanced rice you just try it. It's a good combination with pickles. You can add fruits in it.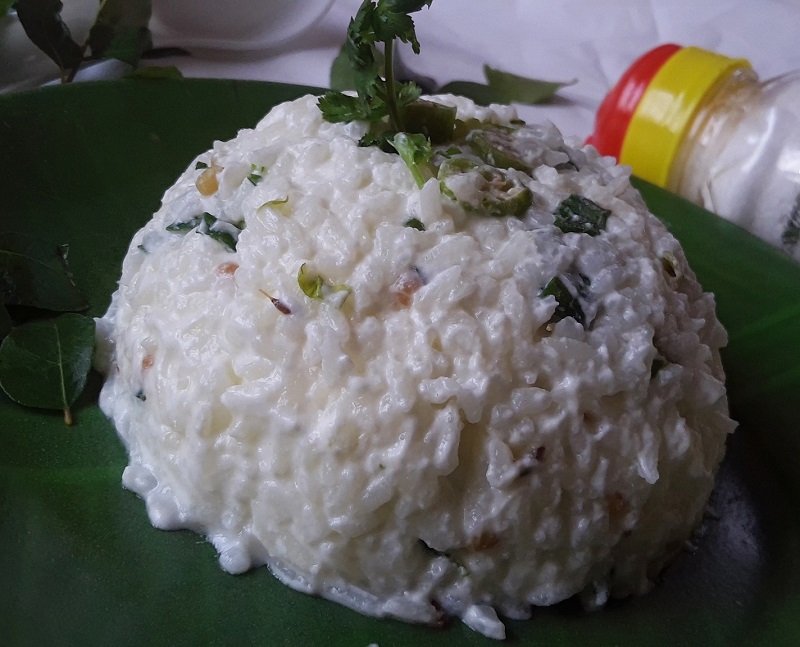 I hope all are trying like this very simple and tasty curd rice / thairu saatham recipe. Let's see the preparation bellow with detailed images.
Ingredients for Curd rice recipe
Curd 1 cup
Cooked rice 1 cup
Urad daal 1 table spoon
Curry leaves 1 spring
Cumin seeds ¼ table spoon
Hing 1 pinch
Green chili 1
Coriander leaves (optional)
Butter  1 table spoon
Salt to taste
Method
Take 1 cup curd in a bowl, add salt to taste. Mix it well. Notice that the rice all ready cooked with adding salt.

Add cooked rice in it. Mix it again well.

Heat butter in a pan adds curry leaves, urad daal and cumin seeds.

Once it starts splutters add green chili and hing.

Then pour in to the curd and rice mixture.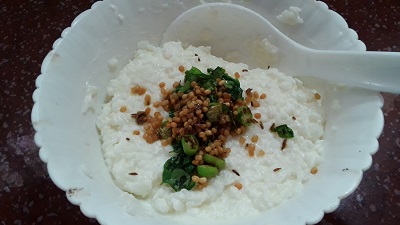 Sprinkle some coriander leaves (optional). The tasty and yummy curd rice is ready to serve with pickles.