Pancakes have been around for centuries, I think. LOL! Pancakes are popular breakfast because it is easy and quick to prepare and inexpensive. You don't need to spend hours in the kitchen just to make delicious and fluffy pancakes. Making pancakes from scratch is easy as 1, 2 and 3 so there's no need to buy premix pancakes. This chocolate chips pancakes recipe is easy and inexpensive, trust me on this one.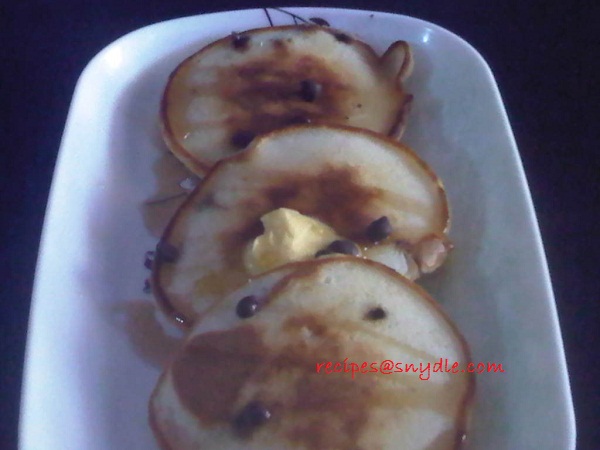 In the Philippines, a box of premix pancakes cost about $1.50 to $3 depending on the brand. A large box yields about 12 to 14 piece of pancake, not enough for a family of 7. Two boxes of pancakes should do the trick. With my family's current financial standing, 2 boxes of premix pancakes daily are bad for the budget so I have to find a way to keep my kids happy.
Since I started baking, I have stocked up on All Purpose Flour, baking powder, milk and eggs. These are the ingredients needed to make pancakes. So, why bother buying premix pancakes when I can make them from scratch.
Chocolate Chips Pancake Recipe
Ingredients:
1 cup All Purpose Flour
2 tsp baking powder
2 tbsp sugar
1 cup milk
2 tbsp butter
1 egg
½ tsp salt
Direction: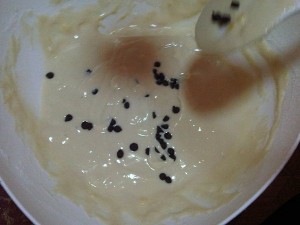 In a bowl, Combine all wet ingredients and whisk. Add the dry ingredients such as All Purpose Flour, baking powder and sugar. Whisk until there are no more lumps before adding the chocolate chips into the bowl.
Prepare the skillet, spoon 3 batter onto the skillet and using the back of the spoon spread the batter to create a round shape. Wait until you see bubbles on top before flipping the pancakes to cook the other side. Remove from the skillet and transfer to a plate.
Serve pancakes with butter and syrup on top.
Thank you for dropping by and checking out my chocolate chips pancake recipe. Please drop me a line or two about what you think of this recipe. Have a nice day and happy cooking!