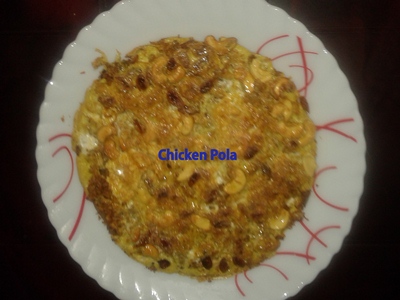 Malabar is the northern most district of kerala. Their dishes are totally unique and rich, most of the recipes call for chicken/mutton/beef and eggs.. This is Chicken Pola or Erachi Pola, of the super delicious iftar or nombu thura dish from Malabar. Spicy chicken masala and egg mixture gives authentic taste to this dish.And I am a die hard fan of malabar cuisine. It's such an irresistible dish enjoyed by both kids and adults. In Chicken-pola( Erachi Pola), chicken is used instead of plantain and it has three layers.It resembles a cake but no baking is involved. It's made by slow cooking in a pan.If you want , you can also make beef instead of chicken.And it really tastes yummy !!!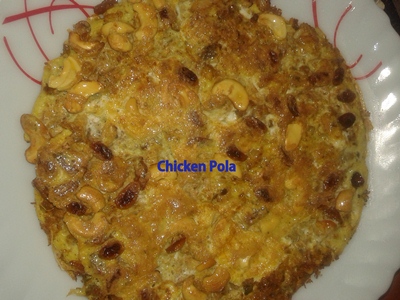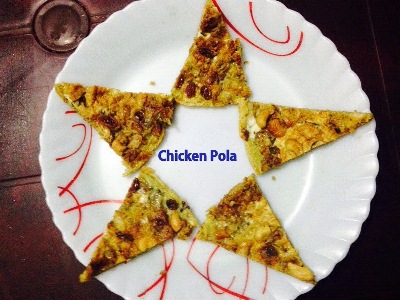 Chicken Pola/Erachi Pola Recipe
Ingredients :-
Chicken (boneless) -200 gm
White Bread – 4 nos sliced
Pepper Powder – 3 tsp
Turmeric Powder- 3 tsp
Salt as the need
Green Chiili – 2 nos
Ginger – 1 tsp chopped
Garlic – 1 tsp chopped
Curry Leaves
Onion – 1/2 cup
Eggs – 4 nos
Coriander Powder – 1/2 tsp
Chilli Powder- 1 tsp
Garam Masala – 1 tsp
Ghee – 2 tbsp
Cashew Nuts – 100 gm
Raisins – 100 gm
How To Make Chicken Pola / Erachi Pola :-
First Step (Layer) :-
As i early mentioned our chicken pola has three layers. Here we go with our first layer. First of all, we have to take a bowl in that we  have take 2 eggs, white bread , 1 tsp pepper powder, salt as per the taste and 1 tsp of turmeric powder.And make a mix of it by using a blender.Here our first layer batter is ready.Keep aside.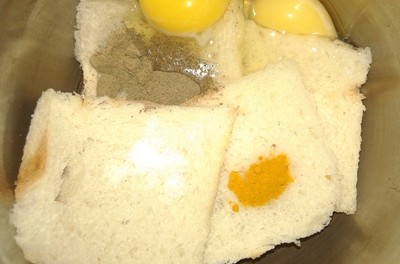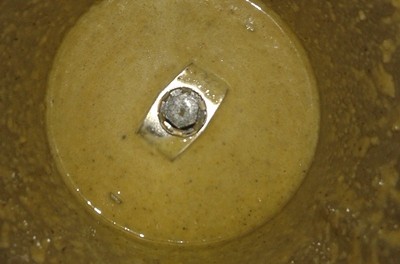 Second step (Layer) :-
First We have to cook our chicken with 1 tsp of pepper powder, a pinch of salt and turmeric powder. Cook it for 15- 20 mins until the chicken get cooked.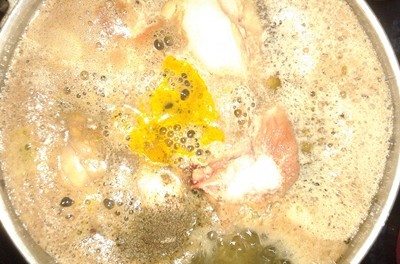 Later that shred the cooked chicken by using a fork.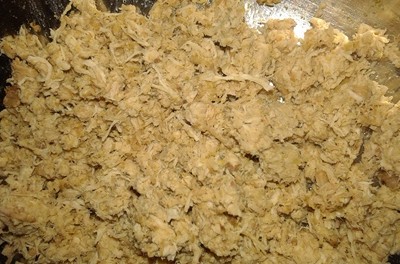 Heat a frying pan and add ghee later, fry the raisins and cashew nuts. when it gets a light brown colour, take off from the pan. And keep it aside.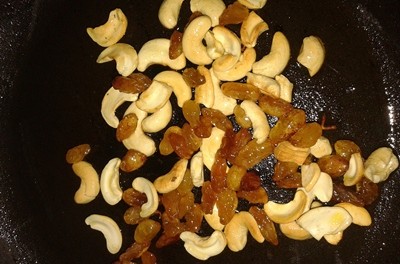 in the same pan add garlic, ginger and green chilli , cook it for 5 mins. And now add curry leaves into the pan.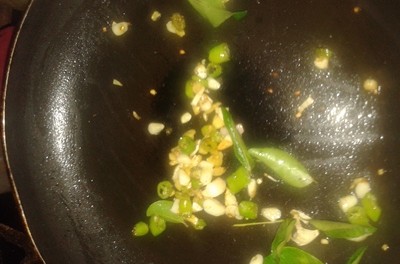 Add chopped onion into the pan and cook until it gets transparent.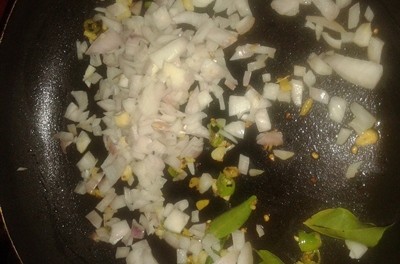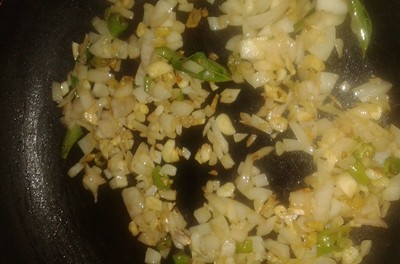 Now time to add our masala items. such as, chiili powder, coriander powder, turmeric powder, garam masala and salt as per the need into the pan. And cook for 5-7 mins.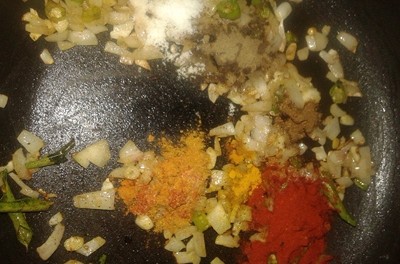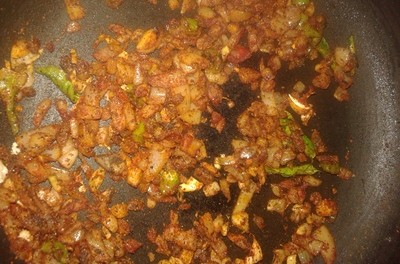 After that mix shredded chicken , mix well. Cover it and cook for 10-15 mins in low flame. Transfer the masala mix chicken into another vessel.Here our second layer mix is ready.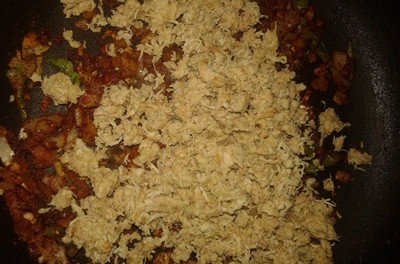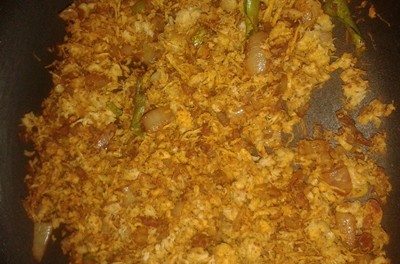 Thrid step (Layer) :-
For our final layer we have to take rest of the two eggs with 1 tsp of pepper powder, turmeric powder and salt as per the need. And Beat it together.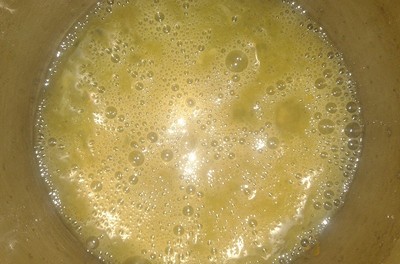 Heat a pan, then add ghee into it. And our first layer, pour the breard and egg batter (First Step) into the pan.Cover it and cook for 5 mins.In the second picture you can see our cooked batter.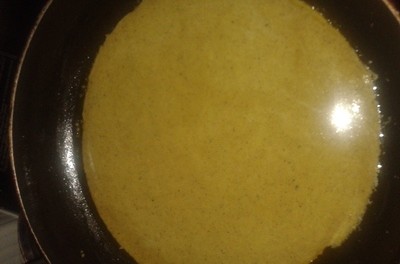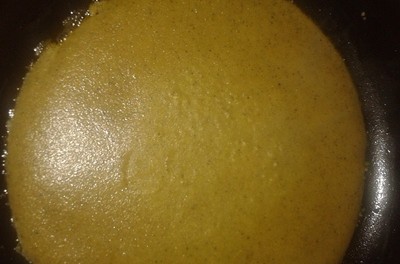 After that add our chicken masala mix (second step). above the batter. Again cover it and cook for another 5-10 mins.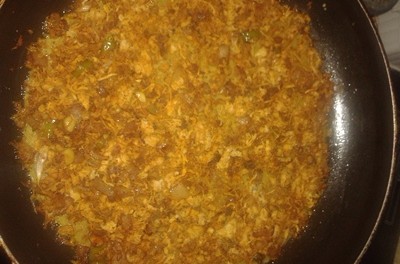 Now time to add our third layer mix above the prepared batter slightly. Cover it again and cook for 5-7 mins.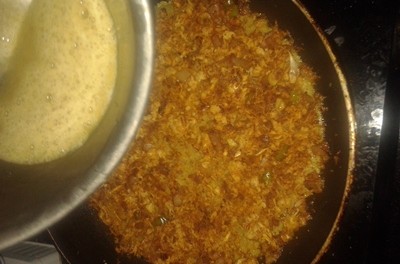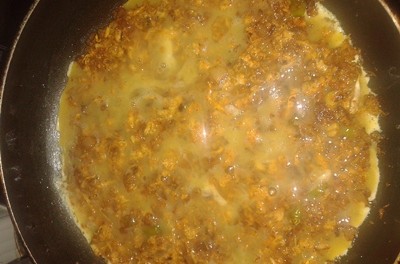 In the below picture we can see the semi cooked chicken pola, into that now we are going to add fried raisins and cashew nuts .Again we are going to cover it and cook for 5mins in low flame.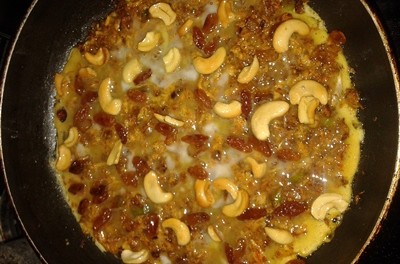 After that we have to cook the above portion of our chicken pola. For that Keep the serving dish or plate on top of the mould. Gently turn the serving down, so that the chicken pola comes on top of the dish. Again transfer the chicken pola into the cooking pan. Cover and cook for another 10 mins.In the second picture you can see it.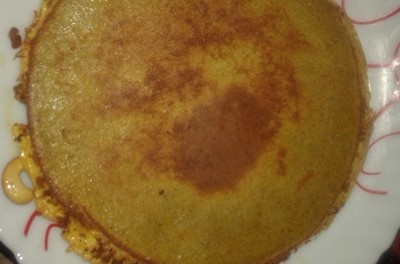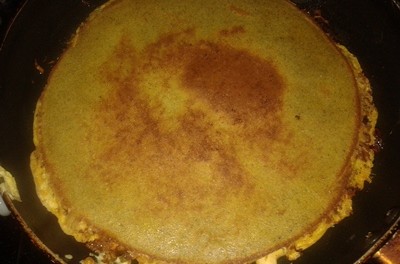 Here our Malabari cuisine chicken pola is ready to serve.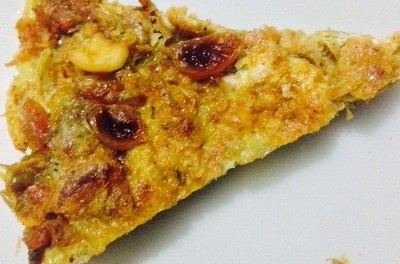 Enjoy it with your family !!!