Chicken Manchurian is another popular dish that comes under Indo-Chinese cuisine.  So I (Vinaya Sooraj) thought today let us make Chicken Manchurian.
It is very popular among Indian in all over the world. It is  a continental dish, and considered as chefs special item in some restaurants and hotels. It is one of the main items in Indian restaurants in western world. You will not find any north Indian non vegetarian restaurants in western countries, that do not serve chicken Manchurian.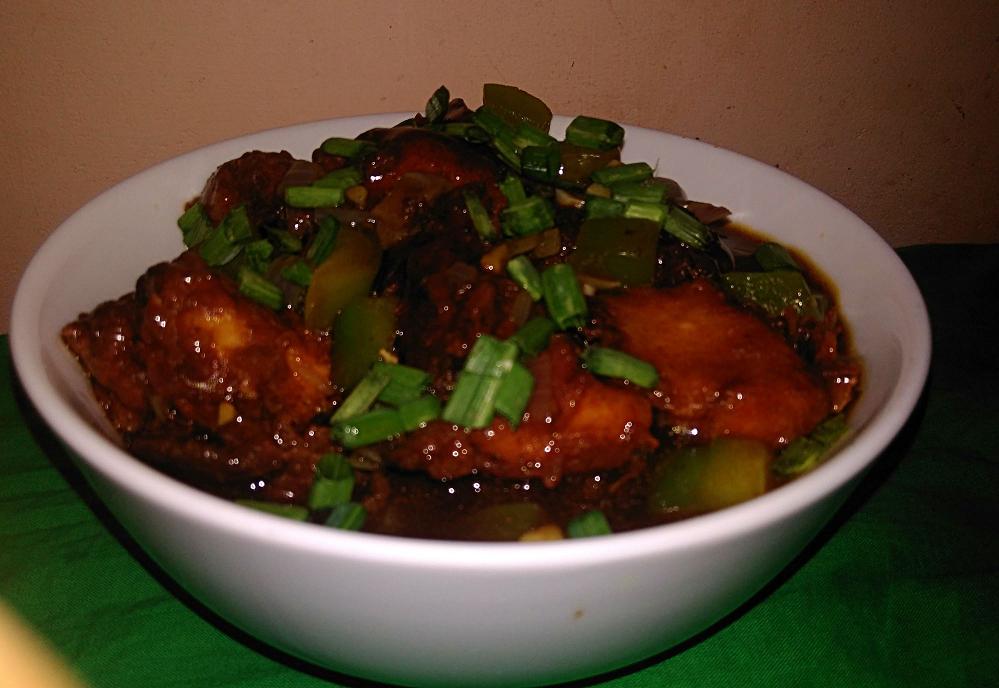 Here I am presenting you with one of the best Chicken Manchurian recipe, that I know. In fact I would like to try different varieties of recipe for same dish, and for chicken Manchurian I like this is the best. Enjoy!!
How to make Chicken Manchurian
Ingredients
Boneless Chicken – 250 gram
ginger garlic paste :2 table spoon
pepper powder :half table spoon
red chilli powder:half teaspoon
salt to taste
cornflour :2 tablespoon
all purpose flour :1 table spoon
soya sauce :one teaspoon
egg:one
chopped onion
chopped ginger :one table spoon
chopped garlic:one table spoon
green chilli chopped :one table spoon
soya sauce:2 table spoon
tomato sauce:2 table spoon
salt :As per your taste
black pepper powder:one teaspoon
sugar :half tea spoon
capsicum : half cut in to medium size pieces
cornflour :one table spoon
spring onions :chopped