Cabbage thoran / Cabbage upperi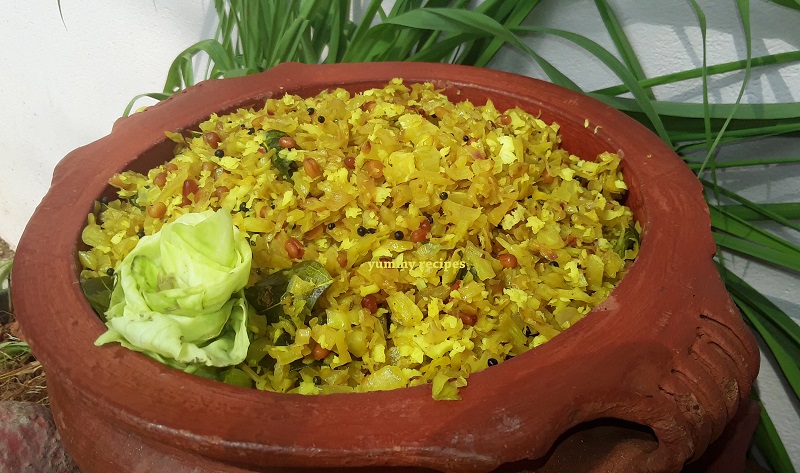 Today I am making a simple kerala traditional side dish Cabbage thoran / Cabbage upperi. I am already sharing with you different thoran recipes. It takes very less time to prepare. Let's see the making bellow with detailed images.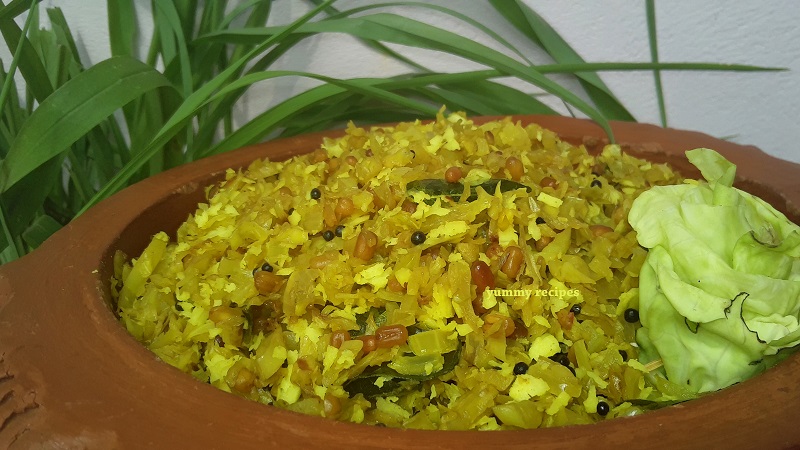 Ingredients
Cabbage 500gm
Onion 2 small size
Grated coconut ¼ cup
Turmeric powder ½ table spoon
Urad daal 1 ½ Table spoon
Curry leaves 2 springs
Mustard seeds ¼ table spoon
Salt to taste
Oil 2 Table spoon
Method
Finely chop the onions and keep it aside.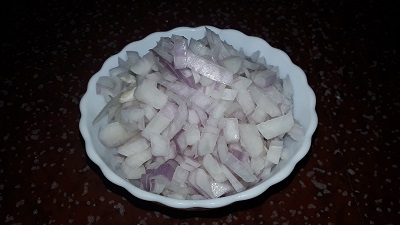 Chop cabbage very finely, in a bowl take water and add turmeric powder in it. Then add chopped cabbage in it for about 20 minutes. wash it well, drain the water and keep it aside.

Heat oil in a nonstick pan adds mustard seeds and allows it to splutter. Add urad daal fry till it turns golden in color.

Add curry leaves and fry for seconds, then add drained cabbage in it.

Add salt to taste and turmeric powder. Mix well, put heat in very low.

Close the lid and cook for about 3 minutes in low flame.

Then add finely chopped onions and again close and cook for 2 minutes.

Add grated coconut and combine well.

Now the tasty cabbage thoran is ready to serve with rice. Enjoy cooking with yummy recipes.