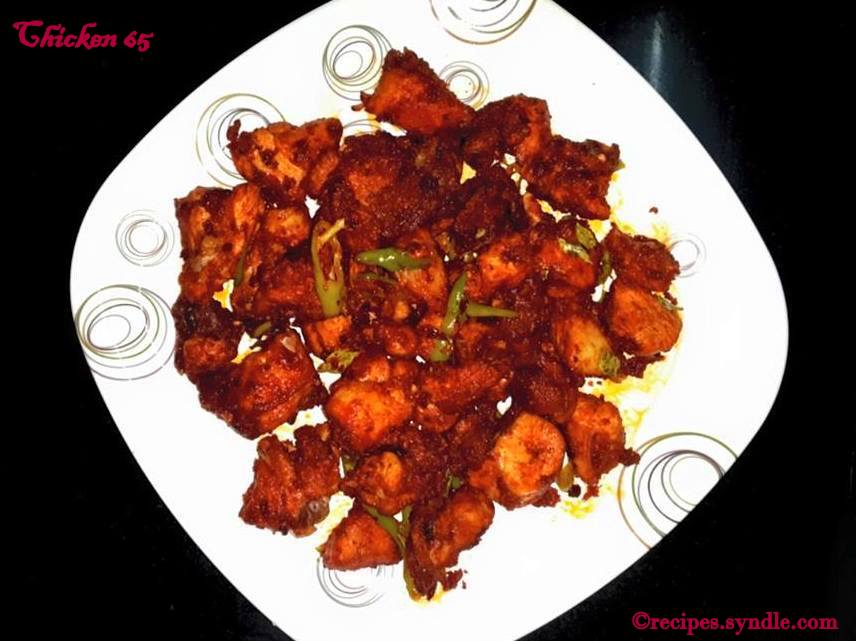 Hello foodies, Swapna again back with a yummy chicken recipe. Its a very easy chicken dry recipe that can be served as a chicken starter. Chicken 65 is one of the most popular south indian chicken starter. It can be prepare in so many ways. Today i tried to re create a restaurant style chicken 65 at home, this is one of the favorite appetizer in my home especially my elder son. Here I have used kashmiri chilly powder for colour and avoided synthetic food colours and ajinomotto. This recipe of chicken 65 does not need food colour, ajinomotto, yogurt or any sauce. This is one of the best crisp fied chicken starter, is definitely like a restaurant style chicken 65. I have used egg for marrinating chicken actually it is an optional ingredient. If you make the chicken 65 without egg, it can kept for few hours more and therre will be no change in taste and flavour. Lets see how I am going  to make this this wonderful appetizer in a very simple way
Cooking step by step  pics follows
Chicken 65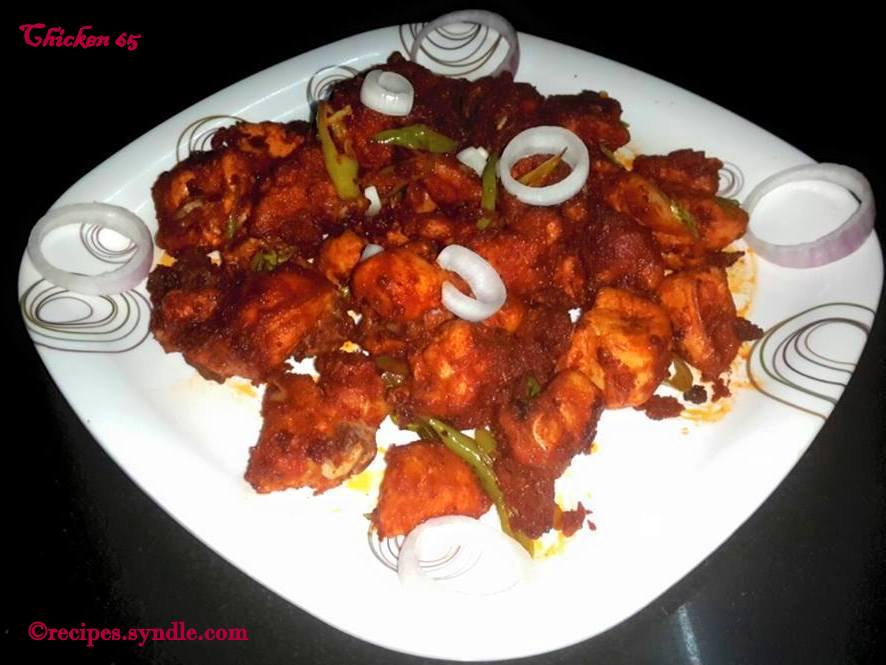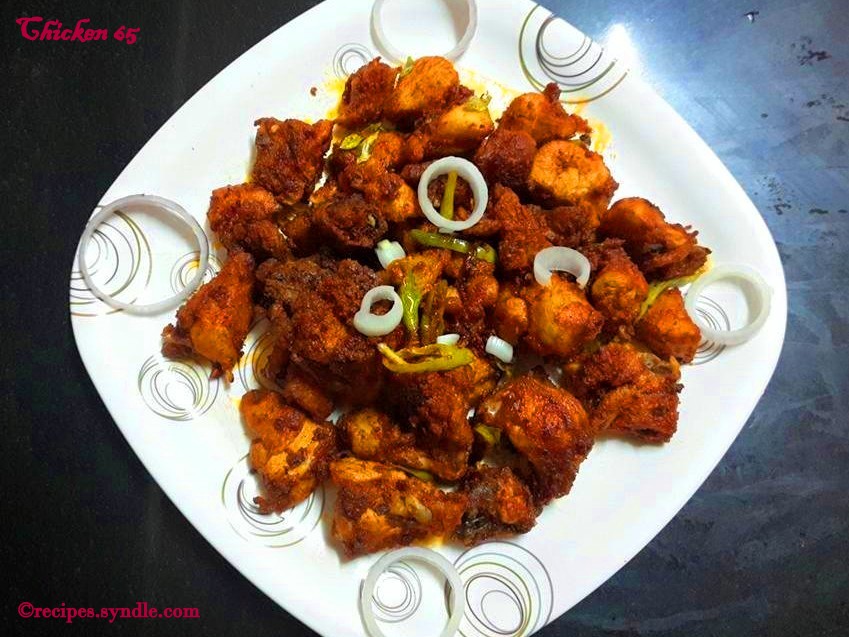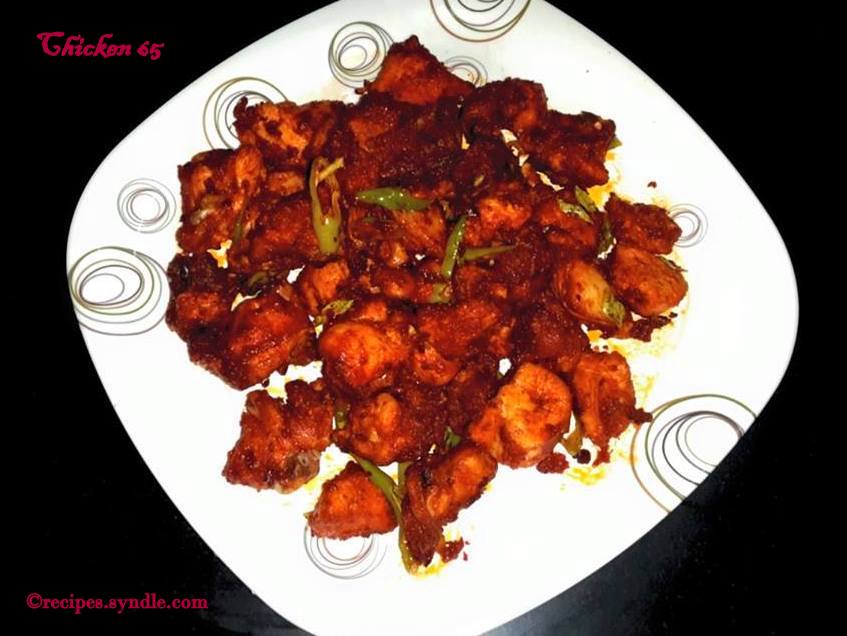 Chicken 65 Recipe
Ingredients
Oil-  for deep frying
Green chillies- 4, seed removed
Kashmiri chilly powder- 1tsp
For Marrinating Chicken
Chicken-500 gram, boneless
Pepper powder-1tsp
Garlic paste- 1tsp
Ginger paste- 1tsp
Kashmiri chilly powder-  3 tsp
Curry leaves- 2 sprig
Salt – to taste
Lemon juice-  2tsp
Garam masala powder- 1tsp
Corn flour- 2 tsp
Egg- 1
How to Make Chicken 65
Wash and clean chicken thoroghly, cut  them into cube pieces. Marrinate chicken pieces with the ingredients listed under ' For Marrinating Chicken' well.  If u add more corn flour will not give good color to the chicken.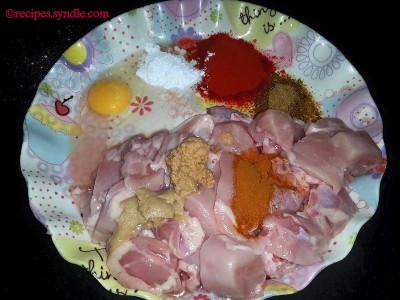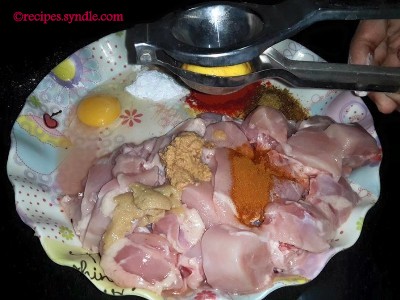 Marrinate and keep it aside for 2 hours for best result.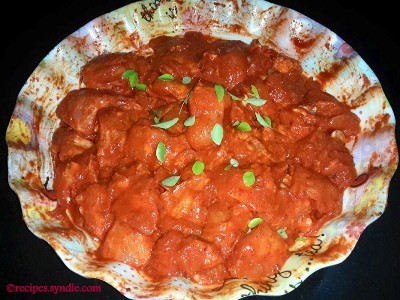 Heat oil in a deep non stick frying pan. Fry till cooked well.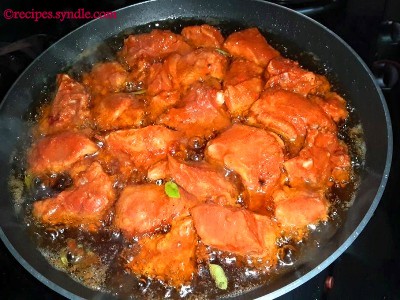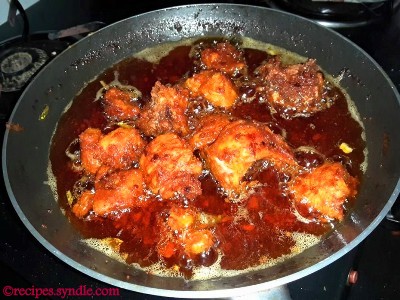 Do not over fry, it will change colour and become hard. Drain them on a kitchen towel and keep it aside.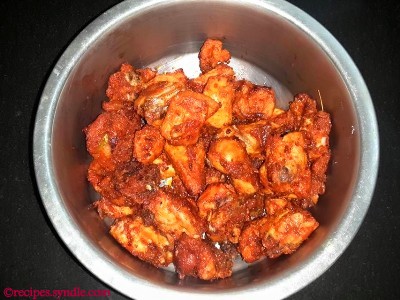 Heat a frying pan, add few drops of the same chicken fried oil. Add curry leaves and cut green chillies.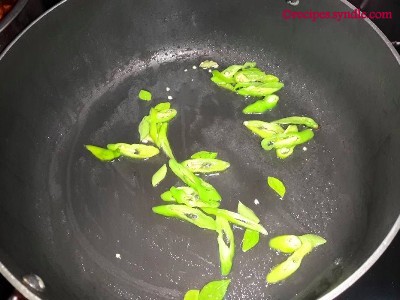 Then add chilly powder, switch off the flame, stir it well. Do not allow to burn.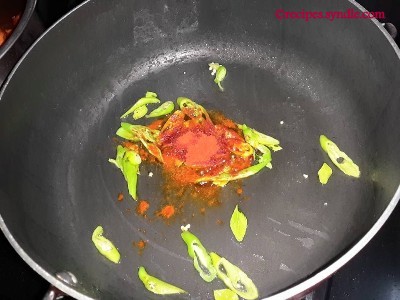 Add the fried chicken pieces and toss well.