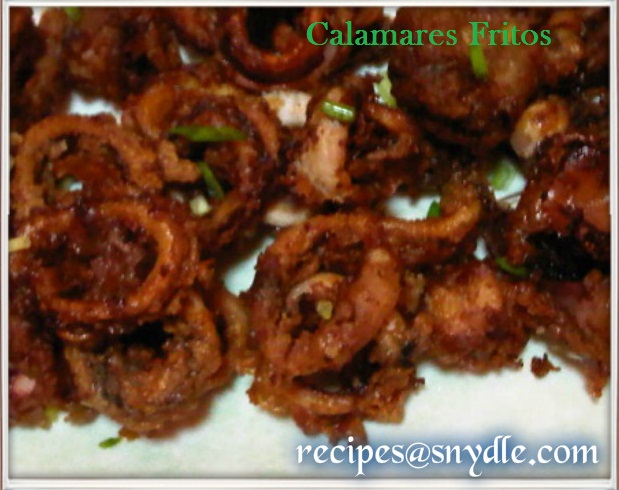 Calamares is a delicious appetizer. This dish is similar to the Mediterranean fried squid dish which I really find delicious and appetizing. I fell in love with this Mediterranean dish when I went to Greece with my family. From thereon, I love making calamari or calamares at home.
Fried squid or calamari is a Mediterranean cuisine that only takes less than 2 minutes to cook. This batter coated seafood dish is usually served with lemon on the side. Calamari is a staple food in most seafood restaurants in Greece and North America.
Squid is a delectable food across the world. There are many ways to prepare and cook squid, almost all country have their own squid recipes. Squid is perfect for grilling, baked and fried. Many cuisines used squid as main ingredients but the most popular is fried calamari or squid.
By the way, In Korea and Japan, squid is often times served raw. They are also used as sashimi, tempura and sushi. Squid also stuffed with ground pork, stewed, added in noodle dishes and served stir fried. In the Philippines, grilled squid stuffed with tomatoes and onion is very popular in many Filipino restaurants.
What Part of the Squid Used for Calamares?
The usual part of the squid used for calamares are the body and tentacles. The body is cut into rings, floured and deep fried. By the way, cleaning squid is easy just remove the spine bone, slimy organs and gonads. The squid ink is edible but not used for cooking calamares and the parts not eaten are the gladius and beak.
I love calamares crunchy texture especially when dipped in mayonnaise. By the way, calamares is usually dipped in sinamak or vinegar with toyo (soy sauce) but I prefer dipping my breaded fried squid in mayonnaise. Calamares is also good as pulutan or beer food not just as an appetizer.
Try my version of the popular squid dish of the Mediterranean. My calamares version is simpler to prepare but tasty and extremely mouthwatering. One bite and you will not stop munching the fried squid. I use fresh squid but if you have a hard time finding fresh squid or just don't want the trouble of cleaning and preparing the squid, you can purchase squid rings on supermarkets. They are usually located on the frozen food section of the grocery stores.
Here's my calamares recipe, please let me know what you think.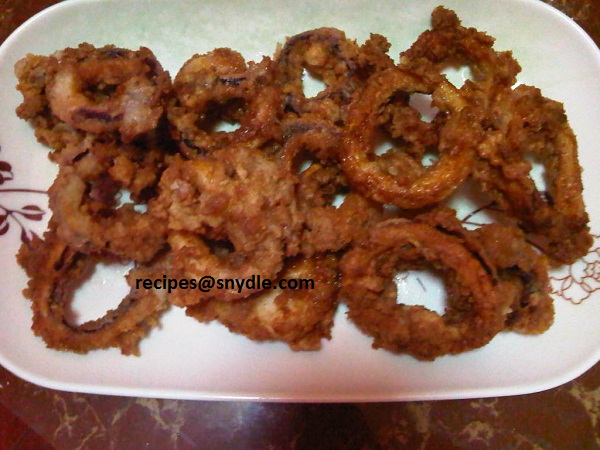 Calamares Recipe
Ingredients:
2 pcs large sized squid, cleaned and cut into rings
1 pcs egg, beaten
1 cup all purpose flour
Salt
Ground black pepper
Cooking oil
How to Make Calamares Fritos
Direction:
Clean the large squid by removing the heads, bone spine and slimy organs. Wash under running water then cut into rings. (I hate waste and since the tentacles and heads are edible, I just cut them up as well.)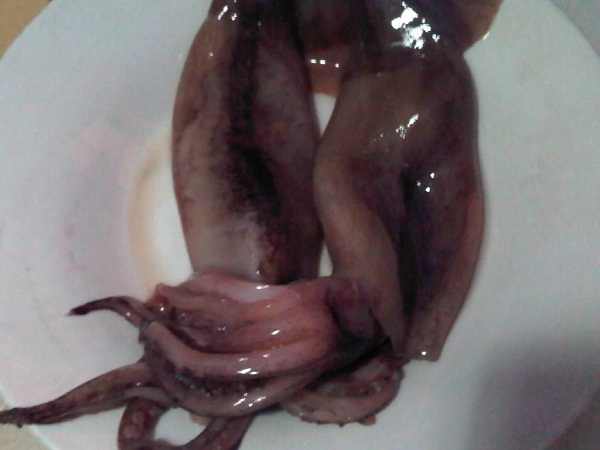 Season the squid with salt and pepper. Mix well.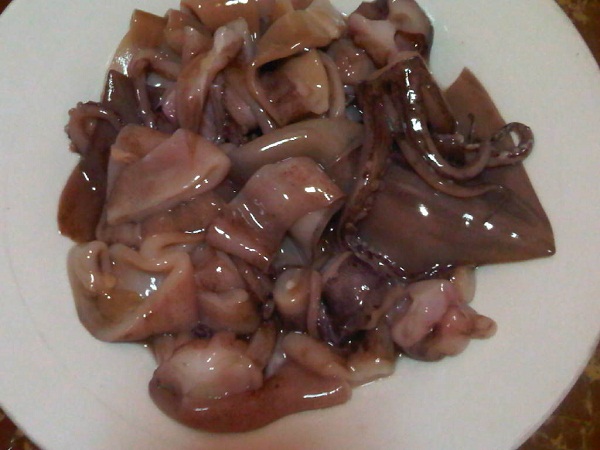 Dredge the squid in flour then add the beaten egg. Mix thoroughly until all the squid rings completely covered in flour.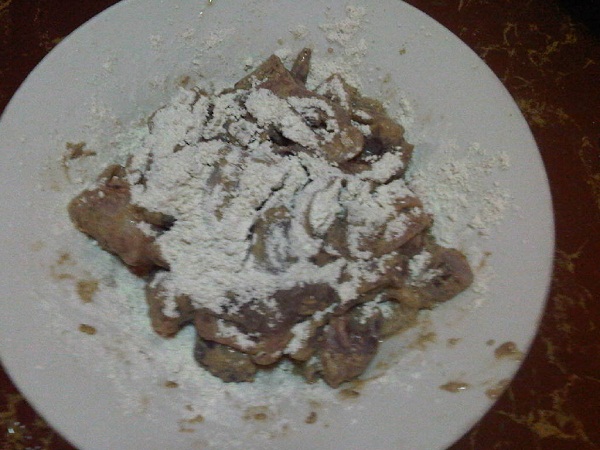 In a frying pan, heat oil. When the oil is already hot, deep fry the squid rings until golden brown. It usually takes about less than 2 minutes  to cook the squid in medium high heat.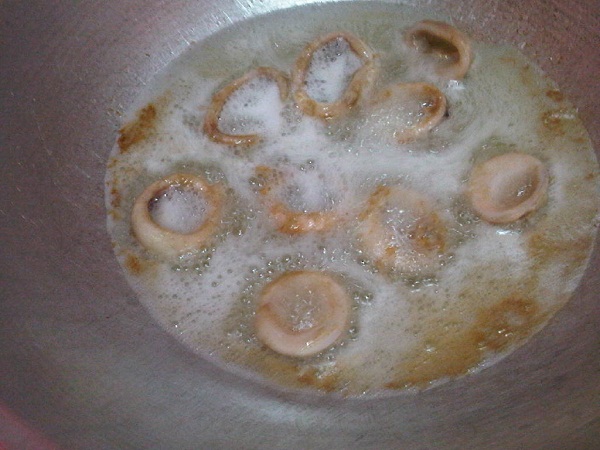 P.S: Do not overcook the squid rings because it will be hard to eat.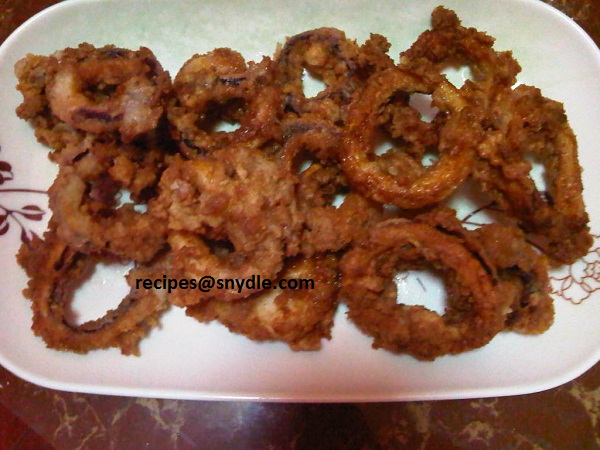 Remove the squid and transfer to a plate with paper towels to get rid of the excess oil. Serve the calamares with vinegar or mayonnaise.
Thank you for dropping by and checking out my calamares fritos recipe. Bookmark this page to save the recipe on your computer for future use. Feel free to browse other recipes in this page. Have a nice day and happy cooking!