How to make Malpua Recipe/Malpua Stuffed With Kalakand Recipe with step by step pictures.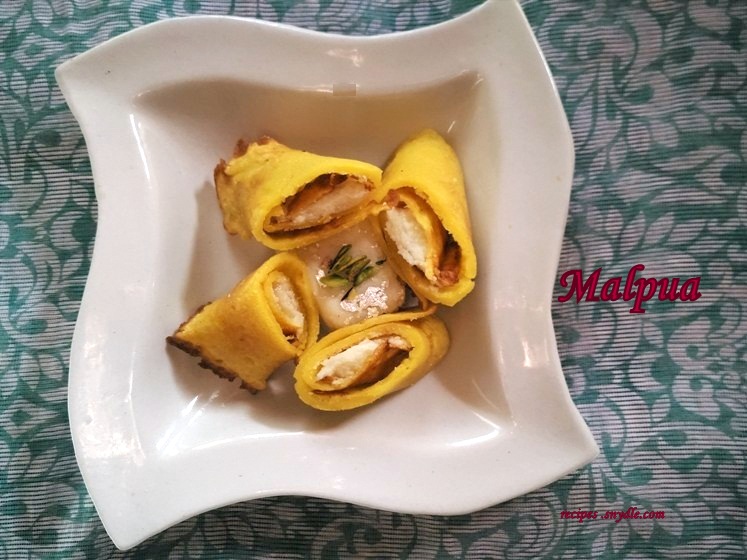 Hi Foodies! Today I am sharing new and luscious version of malpua with you. Mapluas are crisp fried and fluffy pancakes dipped in sugar syrup, served with rabdi and dryfruits topping. You must surely try this new and delicious style.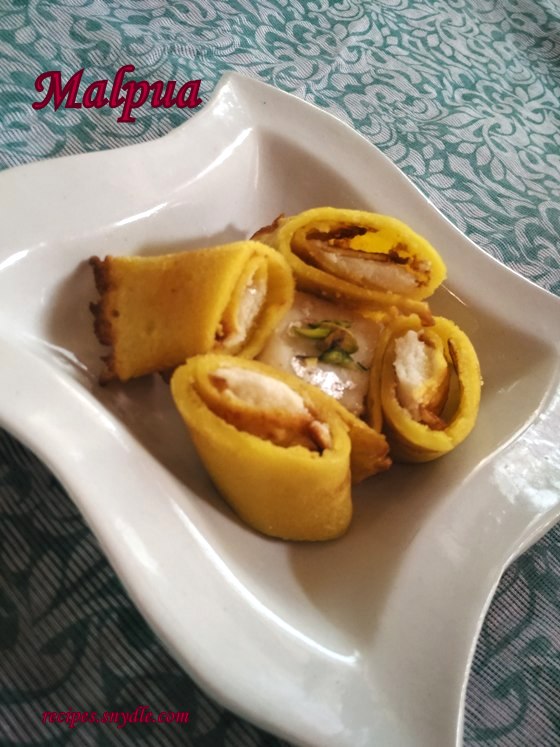 Inspite of giving topping of rabdi to the sweet pancakes, I have stuffed the kalakand into it. Malpua is a traditional north Indian sweet. Clarified butter is traditionally used to dip fry the malpuas. Egg gives a fluffy texture to the malpuas. Cardamom powder provides a flavor and aroma to the malpua.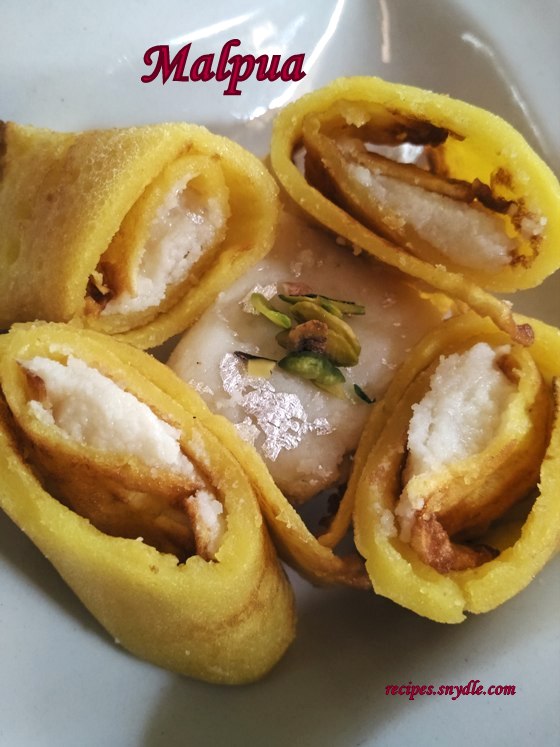 This recipe of easy malpua requires less time and efforts. This recipe can also be called as instant malpua recipe. At my place we usually make malpuas with the effect over sweets. During festival we often have question as to how to finish sweets and they are perishable in nature. You can use leftover sweet as the maplua stuffing.
The malpua batter must not be too thin or too thick but of medium consistency. This will help the malpuas to fry quickly and equally. You can use any other sweet other than kalakand of your choice. I personally like kalakand and used the same for stuffing.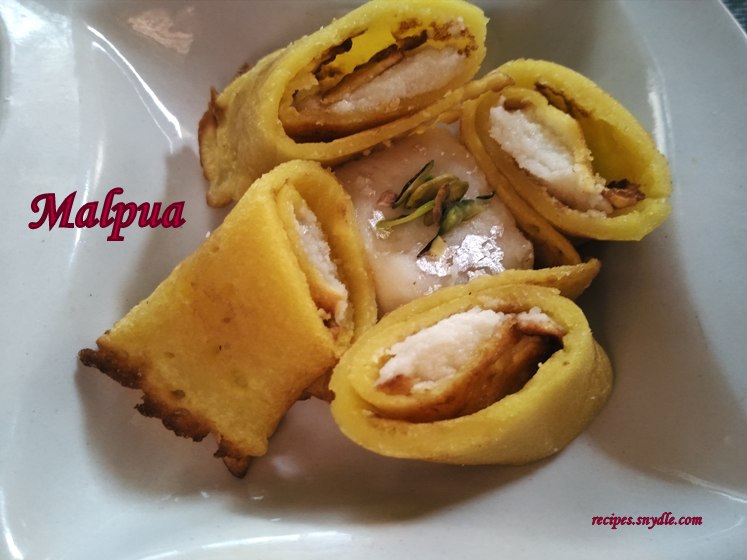 Kalakand is made up of condensed milk. Where the milk is reduced and grated paneer is added to the condended milk. Both are cooked and reduced till it gets thicken. Kalakand is ready to serve. Stuff the kakand into the malpuas. You may also sprinkle crushed dry fruits, roll and cut it into equal pieces.
Serve the delicious kalakand stuffed malpua hot after dinner and enjoy every bite of the mouth watering dessert with your family.
This recipe of Malpua Stuffed With Kalakand Recipe yields 4 servings. For the purpose of measurement, 1 cup = 250ml.
Ingredients                                           
Refined flour/Maida – 100 grams
Sugar – 4 tbsp
Cornflour – 2 tbsp
Yellow food colour – ¼ tsp
Cardamom – 1/4 tsp
Egg – 1
Milk – 200 ml
Kalakand – 200 grams
Clarified Butter/Ghee – to fry
How to make Malpua Stuffed With Kalakand Recipe.
In a bowl take refined flour/maida, cornflour, yellow food colour, cardamom powder and sugar.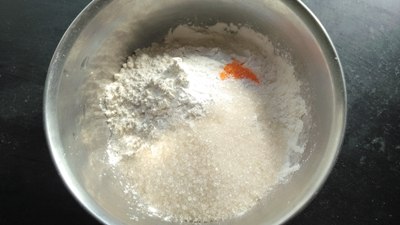 Now add egg into the bowl. Mix them well.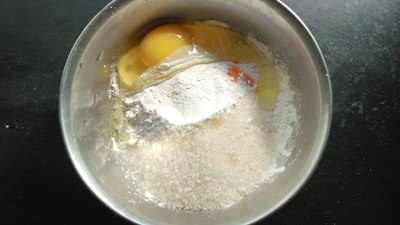 Now add milk into the bowl and whisk it for 5 – 7minutes. Make sure that there are no lumps left of refined flour and cornflour. Check whether the sugar is melt. Whisk the mixture again till the sugar melts.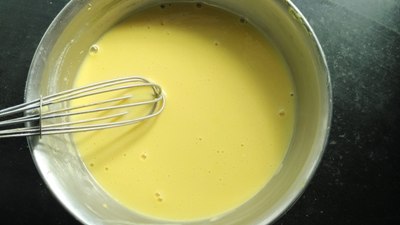 Heat a frypan and add clarified butter into it.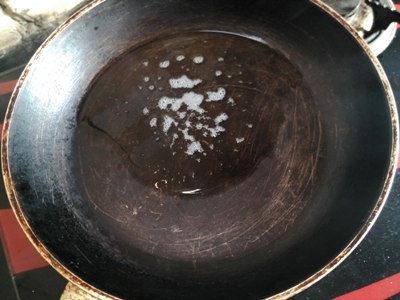 When the clarified butter is hot reduce the flame to medium and pour about 10 tbsp malpua mixture into the hot clarified butter.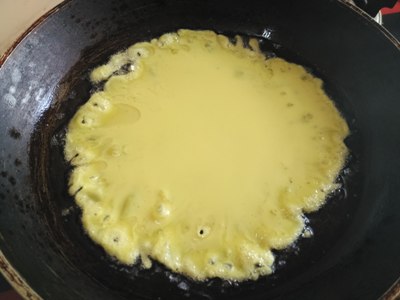 Flip the malpua and allow it to fry on the other side.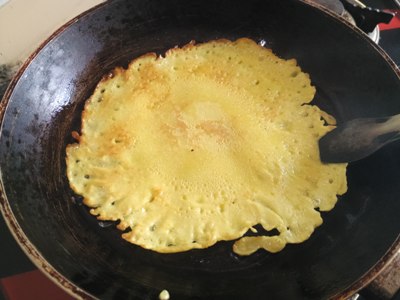 When both the sides get equal golden brown colour. Off the flame. Or you can fry all the malpuas at a time and later on stuff it with kalakand.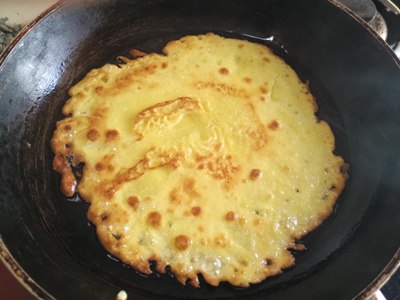 Now place the fried malpua on a stuffing board.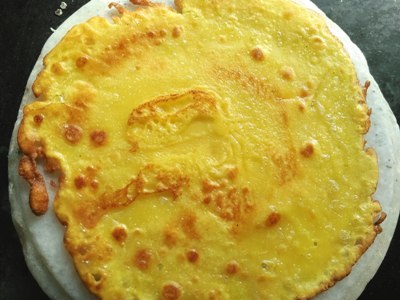 Place the kalakand on one side of the malpua, same as the malpua size in a horizontal way.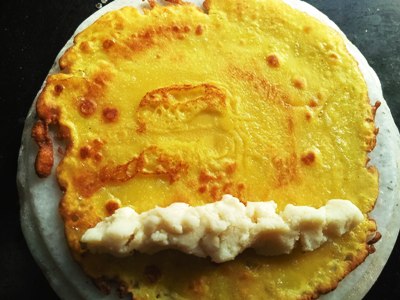 Now roll the malpua like the way you make rolls ith the help of your hand.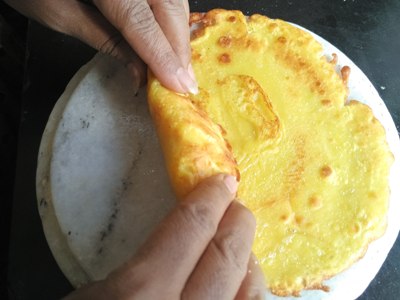 Cut the malpua in equal parts.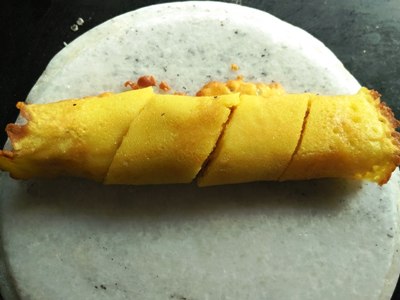 Malpua is ready to serve. Serve hot. Enjoy!