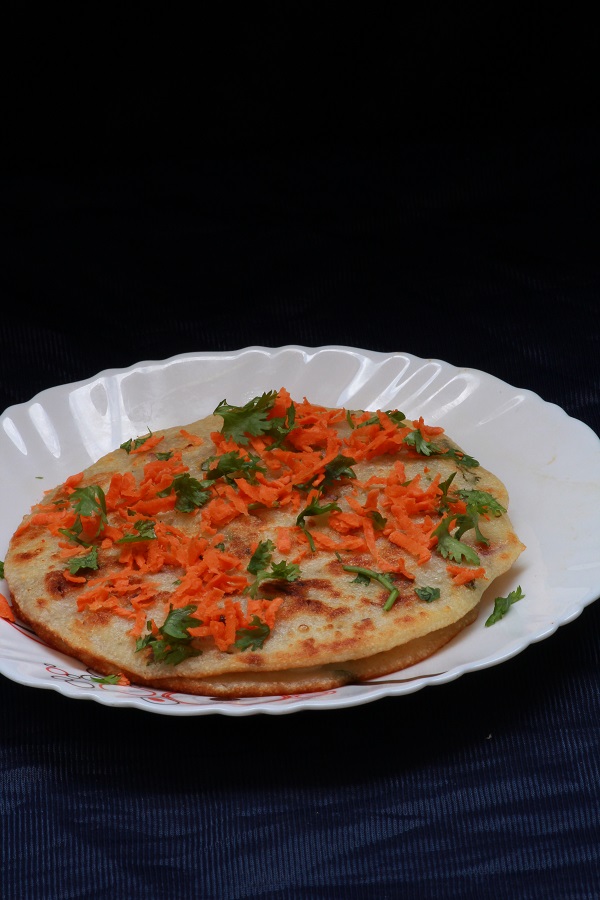 Bread uttapam is an easy to make dish.  Uttapam is a very popular South Indian breakfast item.  Uttapam is made with rice and urad dal.  But today, I am sharing an uttapam recipe made with bread.  This dish can be served both as a breakfast and also as a snack.
This is a very easy and instant recipe and do not any planning or soaking or fermentation. You can use any kind of bread for making this uttapam.  This is a best way to make use of leftover bread.  This can also be called as an instant uttapam recipe. This dish also needs very few ingredients for the preparation.  This can also be served as an after school snack.  I served it as a snack for my kids.
You can also sprinkle some carrots and coriander leaves on top to give it a nice color.
Take care of one thing that the consistency of batter should be that of a pancake. Not too thin or not too thick.
Serve bread uttapam with coconut chutney or green chutney or any other chutney of your choice. You can also serve it with tomato ketchup.
Bread uttapam recipe
Ingredients 
bread slices – 4 – 5
rava or semolina – 3 tablespoons
maida – 3 tablespoons
salt – to taste
curd – 1/4 cup
cumin seeds – 1/4 teaspoon
green chili – 1 finely chopped
carrots – 1 small grated
ginger – 1 teaspoon grated
coriander leaves – 1 tablespoon finely chopped
oil – for making uttapam
How to make bread uttapam 
1. Remove the crust from bread pieces.  Soak it in water for 2 – 3 minutes.  Take the bread pieces out, squeeze it and remove the excess water, and keep it aside.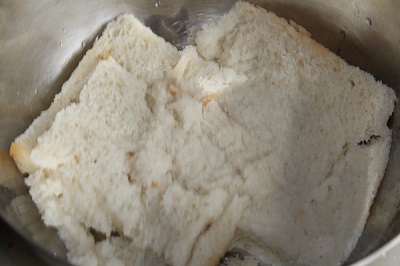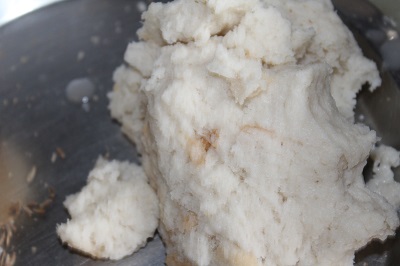 2.  In a blender add bread slices, rava, maida, salt, curd, water, and mix well.  Grind it to a smooth paste.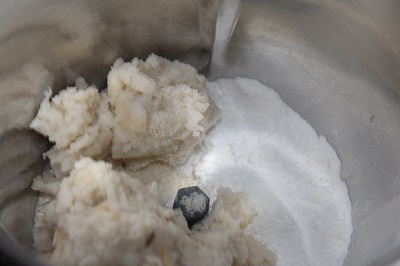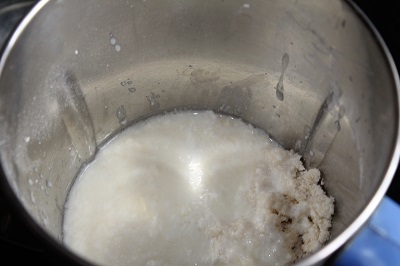 3.  Transfer the batter to a bowl.  To this add chopped onion, green chili, coriander leaves and mix well.  Batter should be thick in consistency, and add more water if required.  The batter should not be too thick nor too thin.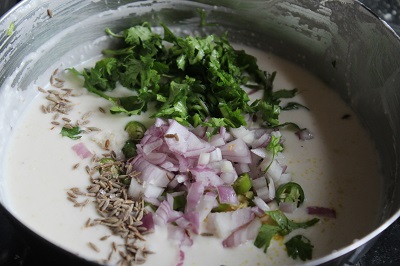 4.  Heat a tawa and grease it with oil.
5.  When the tawa is hot enough, add one ladleful of batter into the hot tawa.  Drizzle one teaspoon of oil around the edges of the dosa. Let it cook on one side and then slowly flip it to the other side.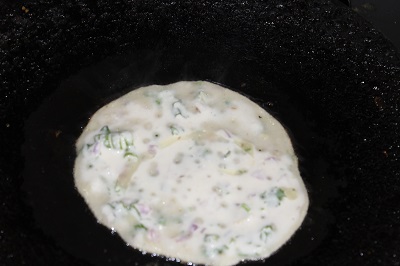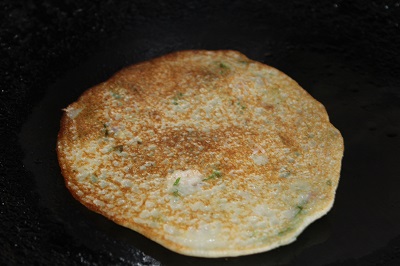 6.  Cook on medium flame.  Don't cook on high flame.  Uttapam takes time to cook.
7.  Serve bread uttapam with coconut chutney or green chutney.