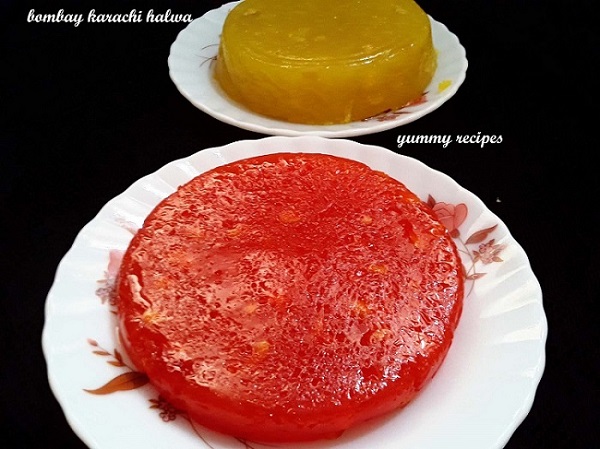 Bombay halwa is a popular Indian sweet, its high calorie and high fat content but loved for its incomparable taste. It's very famous halwa that is a quick and tasty sweet which tastes best when served warm, it's made by using corn flour. The texture is so soft.  Halwa may also be based on various other ingredients like varieties of nuts, fruits, vegetables and sunflower seeds. This can be done in less than 25 minutes.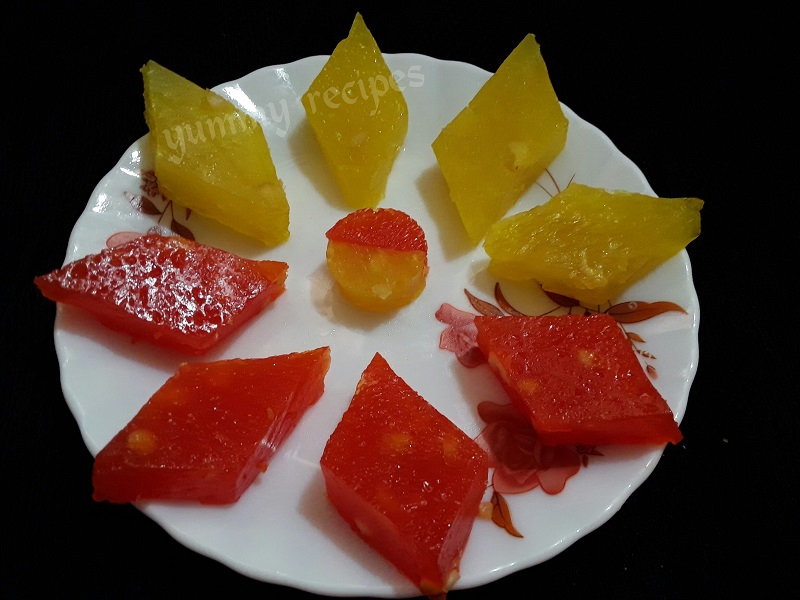 Let's see the ingredients list and method of preparation is bellow with detailed images.
Ingredients
Corn flour 1 cup corn flour
Sugar 2 cup
Water 2 +2 cup
Food color
Ghee ¾ cup
Cashew chopped ¼ cup
Method
In a bowl mix 1 cup corn flour with 2 cups of water.

On a nonstick pan add 2 cups of sugar and 2 cups water, cook until the sugar dissolved completely.

Then gradually add corn flour water, keep stirring continuously. Put heat in medium.

Once the mixture became thick add ghee little by little in it, stir well till its rotating from the pan.

Then add crushed nuts and combine well.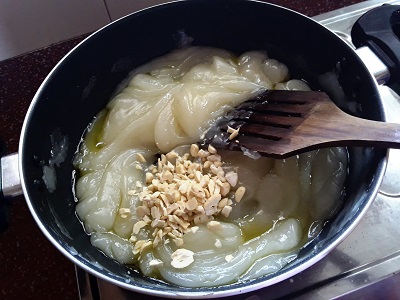 Now divide this in to two parts. In these 2 parts add foods colors.

Mix it well the color well coated with it.

Then transfer in to a greased container. Allow it to cool for about 30 minutes.

The tasty and spongy Bombay halwa is ready to serve.