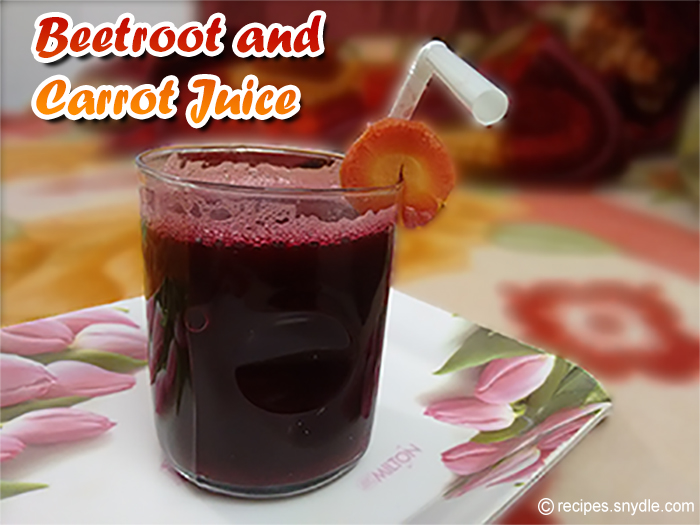 Hi all, I and my friend was talking about fruit juices, How healthy and fresh it is for us. She told me some combination of  juices she like to take during winter days.  One of it was Beetroot and carrot Juice.  All we know that beetroot are very good  for blood flows as well carrots are good to prevent cancers. They also have a rich source of Vitamins. Than I thought to make it at home for my mother and for me too. I found a new way to let my mom eat beetroot as it is very necessary for her; but due to earthy taste of beetroot she avoid it.  After making it at home I personally like it very much, its tasty as well good for are skins too. Juice color is very red because beetroot has strong red color. Let's begin
Ingredients
Beetroot- 1nos
Carrot- 2 nos, bigger one
Water – 2 glass ( As I am making it for two people)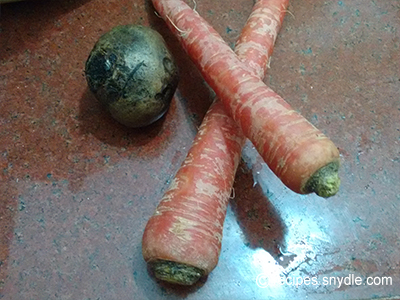 How to make Beetroot and Carrot juice
First wash and peel beetroot and carrot; one carrot was very long so i cut it to two pieces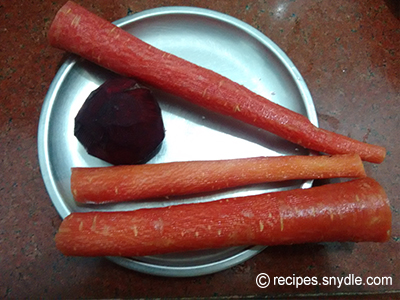 Now chop both into small pieces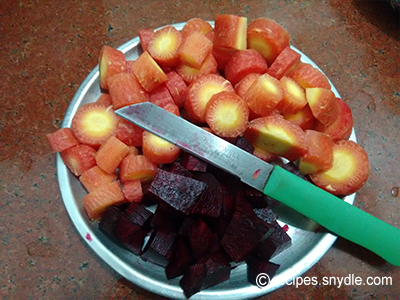 Take a mixture jar, add beetroot and carrot , 1st grind it without water.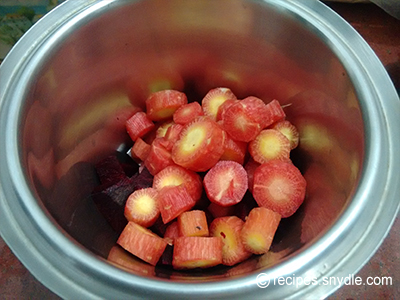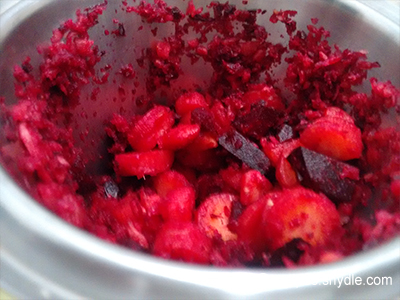 After it add 1 glass of water as my jar is small I make 1 glass first but if you have bigger mixer jar you can add 2 glass of water to make 2 glass juice together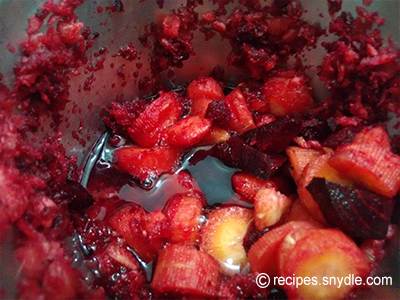 Now grind it to smooth paste.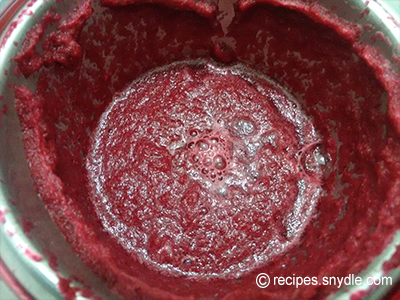 Now take a bowl and Sieve, add small quantity of paste and with the help of table spoon press paste. you can see juices are coming out from paste. do it with rest of the paste too.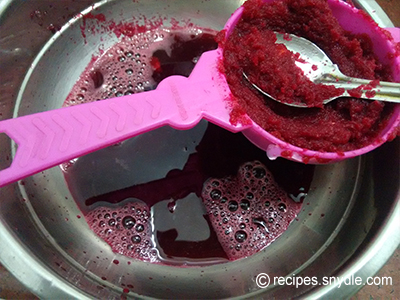 Take a glass add your juice and its ready to drink, you can add ice if you want to; I didnt add ice as I wanted to drink it purely.