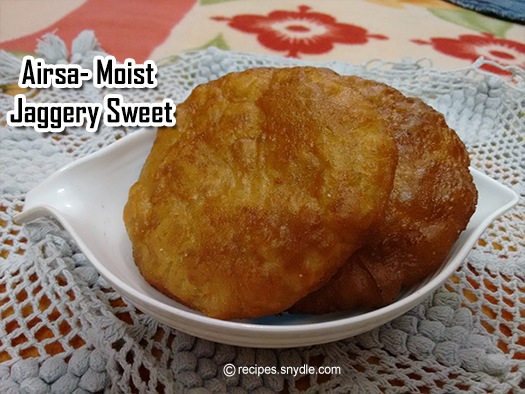 Today I am sharing Chhattisgarh's very famous recipe of Airsa. It is a very moist jaggery sweet. Generally it is prepared during Diwali festival. In other state it also known as Arisa pitha, Ariselu Pitha. Its our traditional jaggery sweet. Most of the people got confuse with Anarsa and Airsa. These two has very big difference is that we use sugar syrup on Anarsa and in Airsa we use jaggery syrup. Its very  yummy but yes not that easy. Let's begin
Ingredients-
Rice- 1kg, Soaked
Jaggery (Gudh) – 750 grams
Water- 1/2 cup
Oil- Required to Fry
Note: You need poori maker, two square pieces of thick plastic 
How to make Airsa- Moist  Jaggery Sweet
First wash rice thrice and soak it over night. In the morning throw water and take a cotton cloth, spread all the rice on it and let it dry. 15-20 minutes under fan is enough if not can check and keep it little more.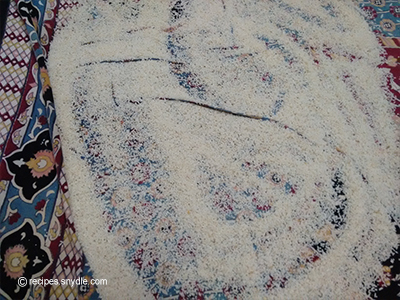 Now take mixer jar add some quantity of rice and grind it to smooth powder.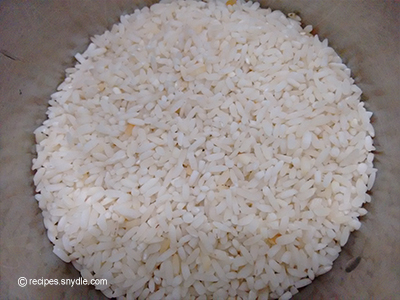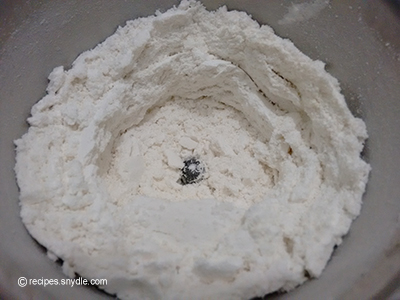 Take a big container and sieve flour. smooth powder in container and rest you can add to mixer jar again to grid it to smooth. Do this process with all the rice. Keep rice powder aside.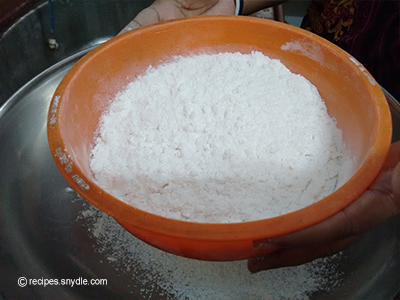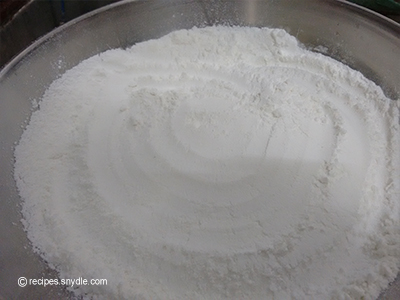 Now prepare jaggery syrup. take a deep pan add jaggery and water keep it on high flame.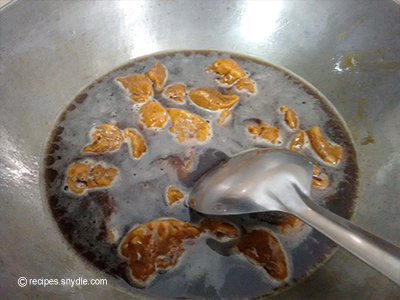 Now after few minutes you can see bubbles are coming, then take water on small plate. Pour jaggery syrup on it and with the help of your fingers move aside, if it moves clearly than its done.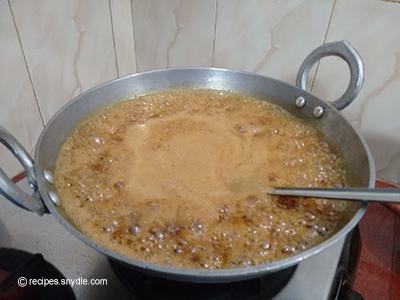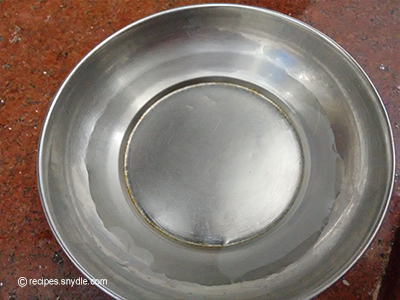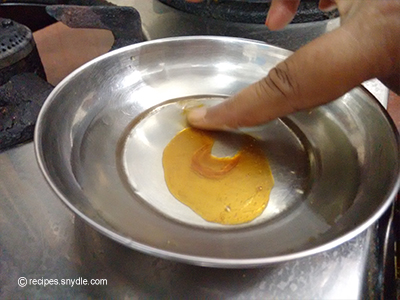 Now add the jaggery syrup to rice powder, mix them well. Make a dough. Put some oil on hand and apply on dough.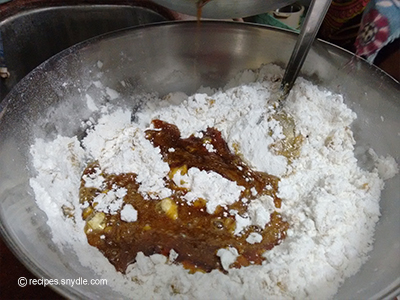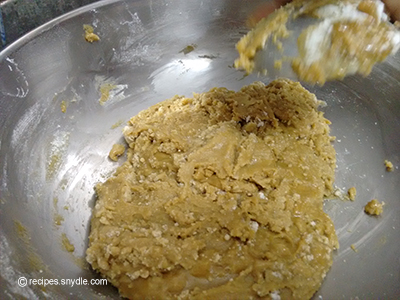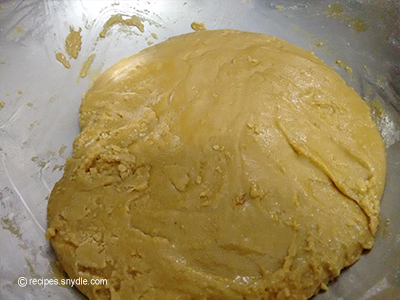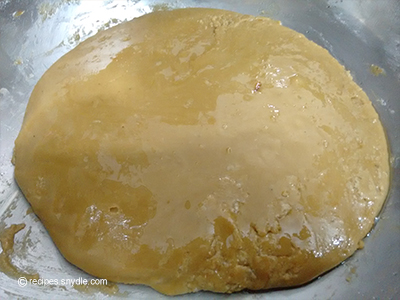 Then heat oil , required to deep fry as it will take time to heat.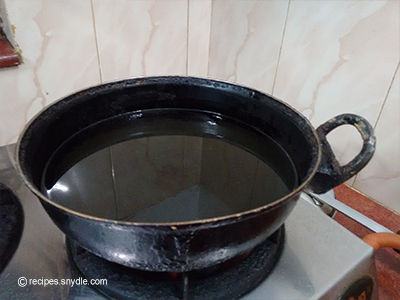 Now take small quantity of dough and make flat round shape.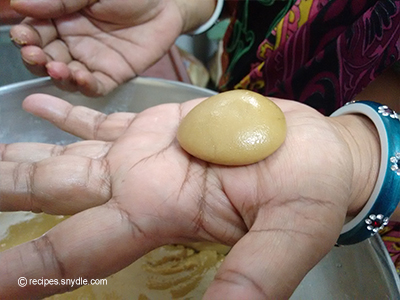 Take puri maker, put thick plastic on both the sides , apply oils on plastic and place flat round shape on it and press.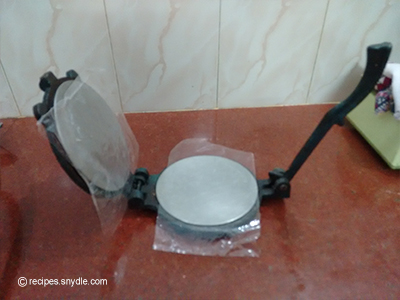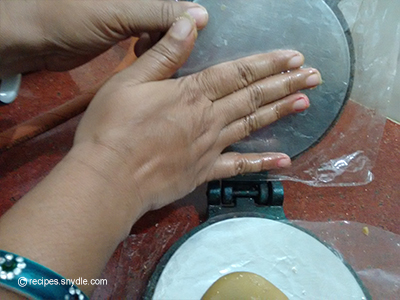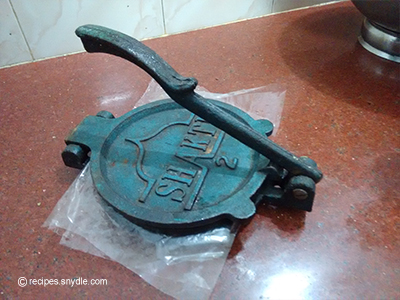 Now open it and add it to pan to fry, check before whether oil is heated or not. Fry it on high flame.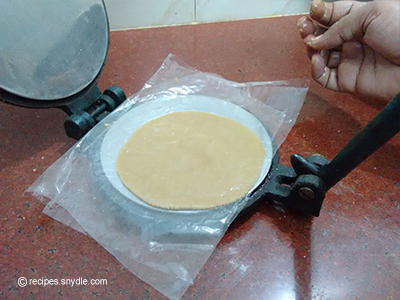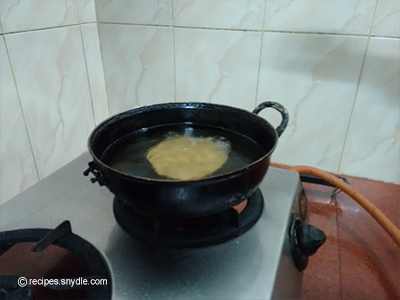 Now take it out on a container. Here remember its very oily sweet so take deep pan, place a utensil which has hole.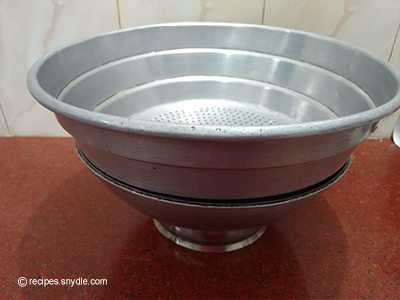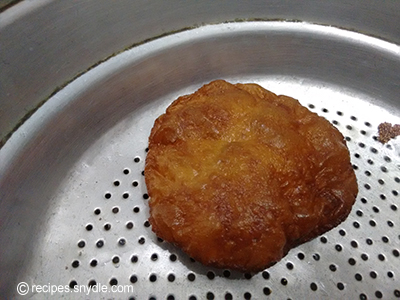 Once you are fried all of it let it cool down and place it on air tight container or in a steel container. You can contain it till 1 month. Eat it whenever you want. Happy cooking everyone.