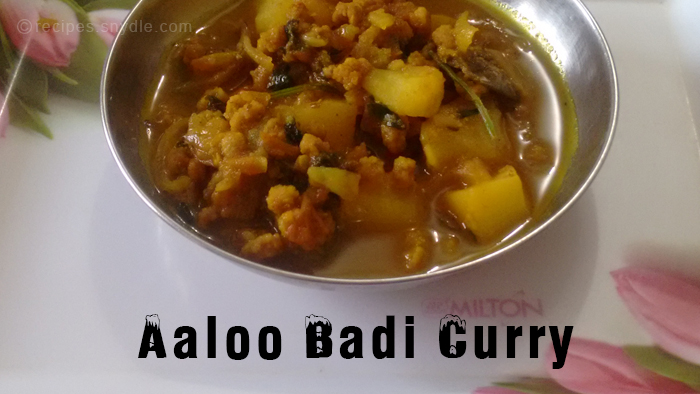 Today I am cooking badi with potato (Aaloo). It is very popular in Chhattisgarh also its very simple recipe. You can get badi packets in shops but we made it at home. Some of you may wonder what badi is.  Badi is made of soaked black gram, grinded to smooth paste, and than its sun dried. We can store it for years. It's also known as vadi, urad badi, Adhaudi badi. Badi are the high source of protein. It goes with any veggie but famous combination is with potato and badi. You just need to fry badi and you can use it like any veggie. There are lot of recipes with badi with other veggies which I will write soon in my next recipe.
There are many people who don't know how to cook, they generally prefer outside food when they are alone at home, with the help of this recipe they can start their cooking and have healthy food at home. We all know homemade foods are way better and healthy compare to outside foods. Let's begin
Note:  Keep in mind that badi are also use like snacks but those have salt and other spices in it. These badi don't have salt and spices. It's just the smooth grinded sun dried tiny pieces of soaked black gram.
Ingredients:
Potato- 5 medium size, Chopped
Badi- 1 Cup
Onion- 2 medium size, peeled and Chopped
Tomato- 3 medium size, Chopped
Green Chilly- 5 nos or to taste, Chopped
Garlic- 8 nos, Chopped
Coriander leaves- 5 tbsp, chopped
Salt- to taste
Coriander Powder- 2 tbsp
Turmeric Powder- ½ tbsp
Garam Masala Powder- ½ tbsp
Water- 3 cups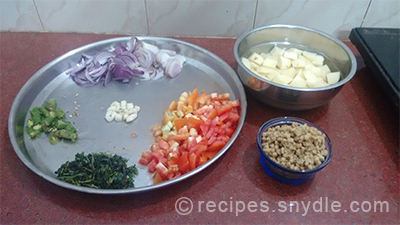 How to make Aaloo Badi Curry
First heat oil in a karahi, add badis. Fry it till it turned to brown color and keep aside in a plate.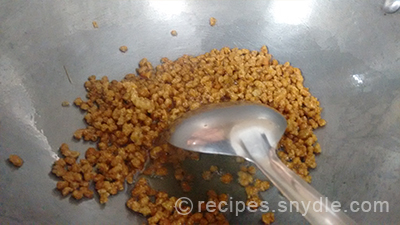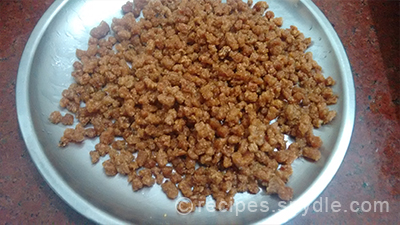 Add garlic in left oil in karahi, flame should be medium, fry till it gets brown. Those who like cumin seeds they can add it before garlic in oil.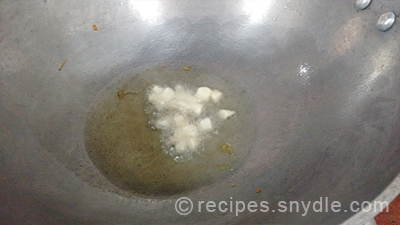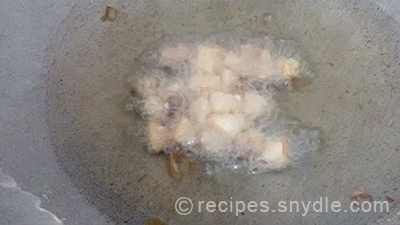 Now add green chilly. Let it fry a little than add potatoes in it, mix it all and cover it. Here flame will be low. So potatoes will cook easily.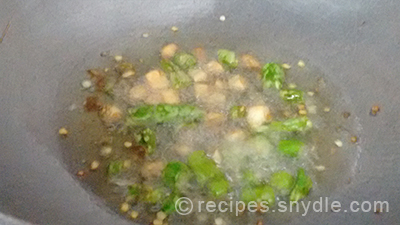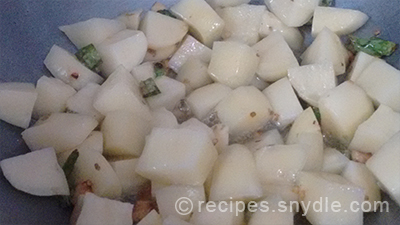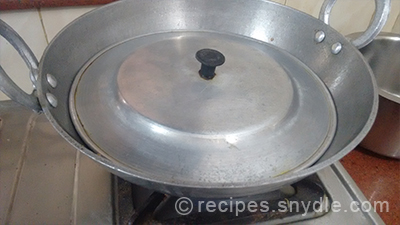 Now check if potatoes are half cooked add onions, mix it and cover it. Cook it in low flame. Cook till potatoes turned to little brown and onions get soft.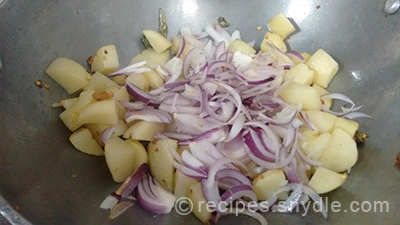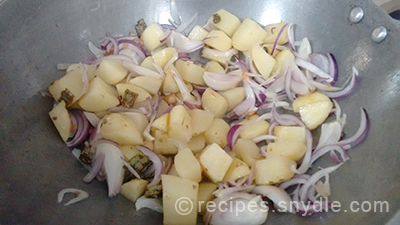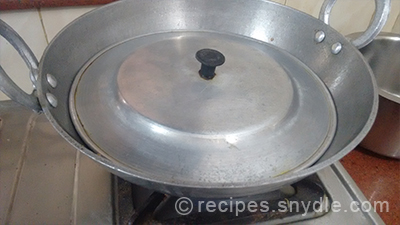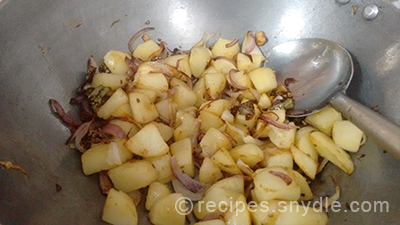 Add tomatoes, mix it well, cover and cook in a low flame.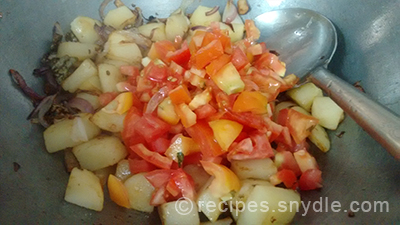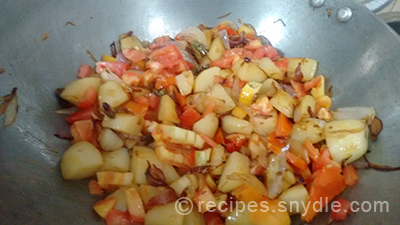 Once tomato will cooked add salt, coriander powder, turmeric powder and mix it well.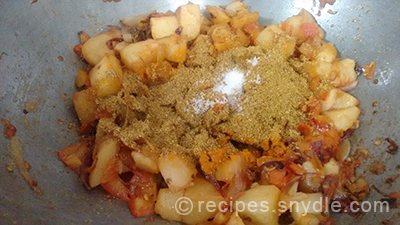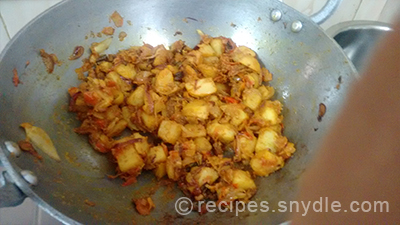 Now add coriander leaves and fried badi, mix it and add water cover it, cook it till badi soak water and gravy become thick than add garam masala and mix it well, cook it for 3- 4 minutes.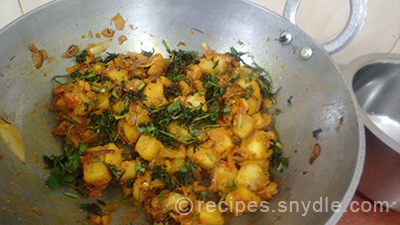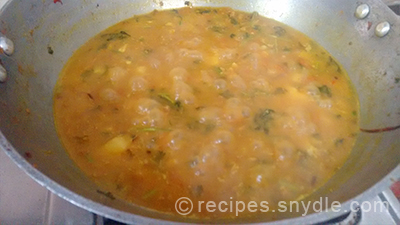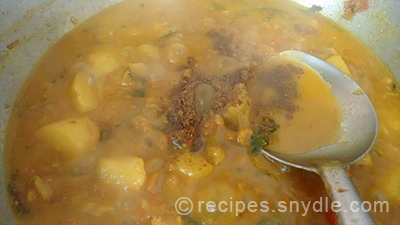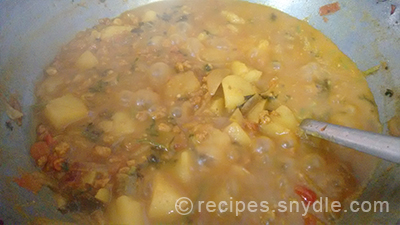 Serve it with Roti, Paratha or rice. Those who like lemon can add lemon juice in their served plate just before eating.