Theeyal is a traditional dish of Kerala.  Theeyal can be prepared using various vegetables like shallots, lady's finger, bitter gourd and so on.  There are two main steps of making this curry.  First one, is fry okra with very little oil, till the slimness goes off.  Be careful not to add too much of oil while frying okra otherwise it will be very difficult to remove slimness. The second step is roasting coconut and spices till it becomes brownish is color.  Theeyal is usually called as a burnt dish as the coconut and other spices are roasted nicely till brownish color. Now to the recipe..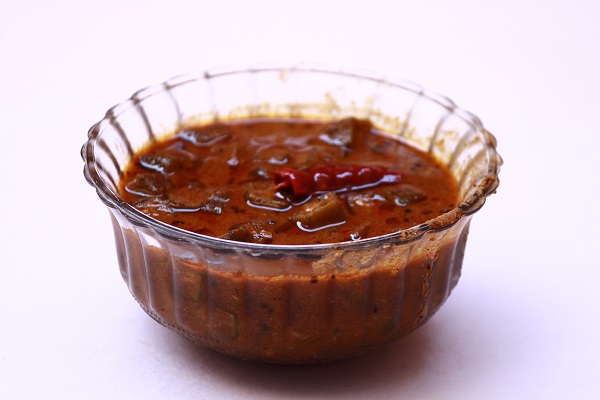 how to make vendakka theeyal
Ingredients required
okra  – 10 – 12
For grinding 
coconut (scraped)  – 1/2 cup
fenugreek seeds  – 1/4 teaspoon
shallots  – 3 -4
chilli powder – 1 teaspoon
pepper corns  – 2 -3
cumin powder – 1/2 teaspoon
cumin powder – 1/2 teaspoon
coriander powder – 1 1/2 teaspoon
turmeric powder – 1/2 teaspoon
tamarind pulp  – 1 tablespoon
curry leaves  – few
For tempering
mustard seeds – 1 teaspoon
dry red chilli – 2
curry leaves – few
shallots – 2
Technique
1.  Wash and clean okra in running water and wipe it dry.
2.  Cut it into 1 inch long pieces.
3.  In a pan add little oil and fry okra pieces.
4.  Transfer it to another plate.
5.  In the same pan, add 1 teaspoon of oil, and add fenugreek seeds.  Wait till it gets roasted and become brownish in color.
6.  Now add sliced shallots, curry leaves and saute again.
7.  Add scraped coconut and roast it till it becomes golden brown color.
8.  Next add dry masala powders one after the other.  Saute till the raw smell goes off.  Transfer it to another plate and allow it to cool.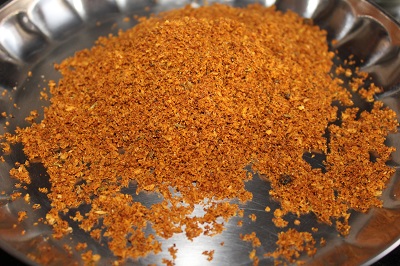 9.  Once the roasted masala is cool, then grind it to a smooth fine paste. (Add pepper corns while grinding. ).  Once it is ground well, then add tamarind paste and salt, grind it once more.
10.  In a pan add okra, and the ground masala with enough water and let it come to a boil.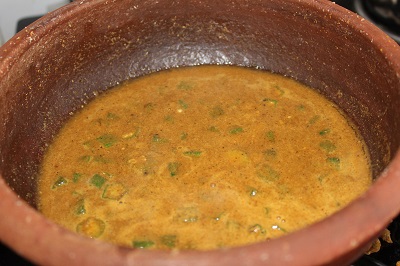 11.  Once it starts boiling, reduce the flame, cover and cook for some time until everything gets blended well.
12.  In another pan, heat coconut oil.  Once oil is hot enough, splutter mustard seeds.  Then add dry red chilli, curry leaves and chopped shallots and fry well.  Turn off the stove and add it to boiled mixture.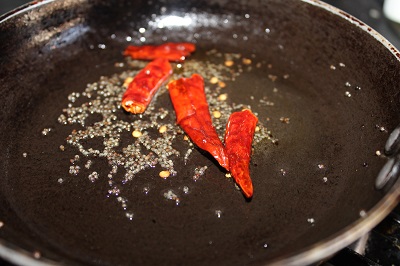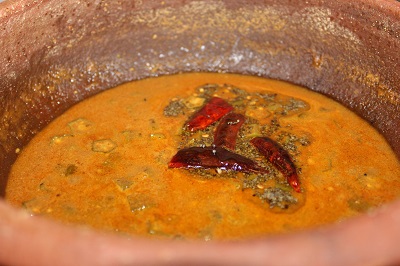 13.  Theeyal is ready to be served.  Serve it with hot steaming rice.
If you find this post useful, I would be happy if you can share it with your friends in google+, facebook or twitter.  All you have to do is click the corresponding button.