Tomato thokku / Tomato chutney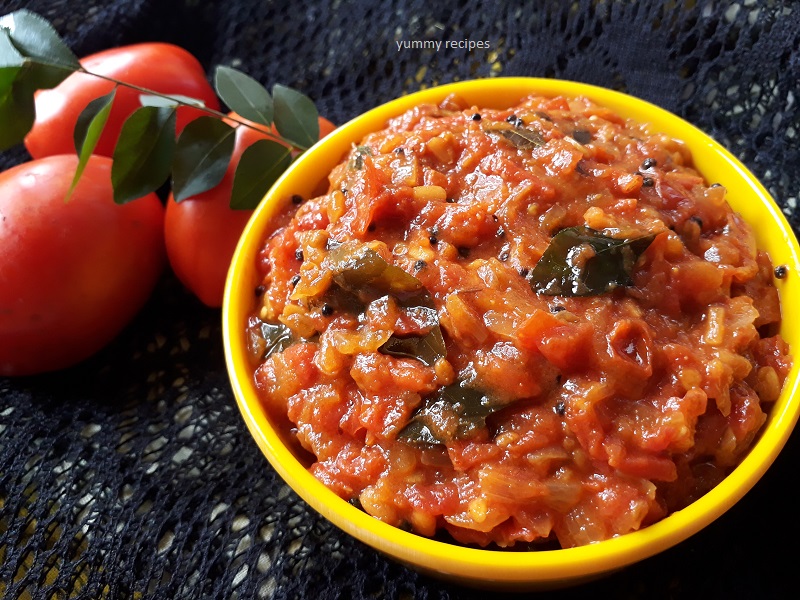 Tomato chokku is just like tomato pickle; we can store this in a tight container and refrigerate it for many days.  You can have it with idli, dosa, curd rice, parathas etc.  I would like this tomato thokku with dosa.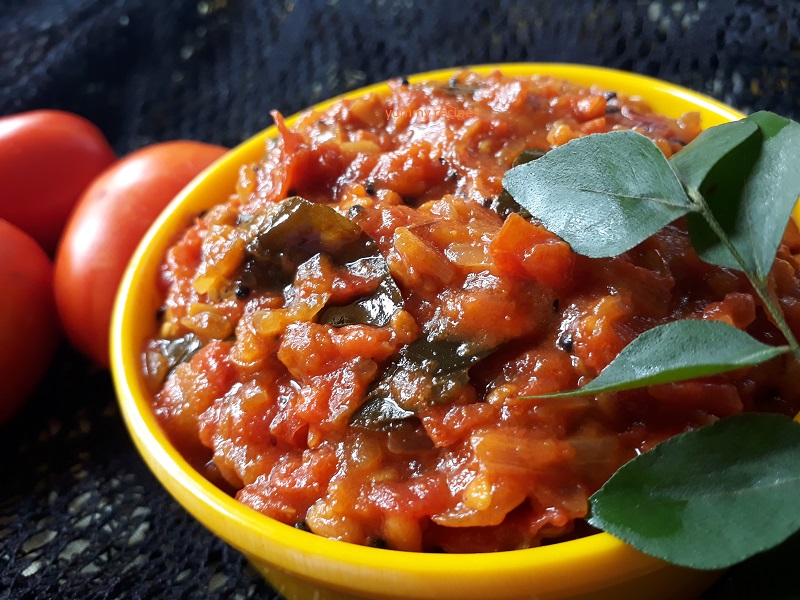 Tomatoes contain a source of vitamin A and vitamin C and also it contains considerable amount of calcium and vitamin K.  Tomatoes are packed full of the valuable mineral known as chromium. It works effectively to help diabetics keep their blood sugar levels under better control.
Let's see the making of tomato thokku with detailed recipe. please do try this simple recipe and send your feedback.
Ingredients for making tomato thokku
Tomato 6 no.s
Onion 2
Oil 2 table spoon
Urad daal ½ table spoon
Fenugreek seeds ½ teaspoon
Cumin seeds ½ teaspoon
Curry leaves 2 springs
Mustard seeds 1 teaspoon
Dry red chili 2 no.s
Salt to taste
Turmeric powder ¼ teaspoon
Red chili powder ½ table spoon
Tamarind syrup 1 teaspoon
Water ½ cup
Jiggery small piece
Method
Wash and clean tomato and onions and then finely chop tomato and onions.

Heat oil in a pan, add mustard seeds. Allow it to splutter.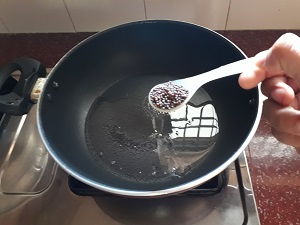 Add curry leaves, urad daal, fenugreek seeds, cumin seeds, dry red chili and finely chopped ginger fry for 2 minutes.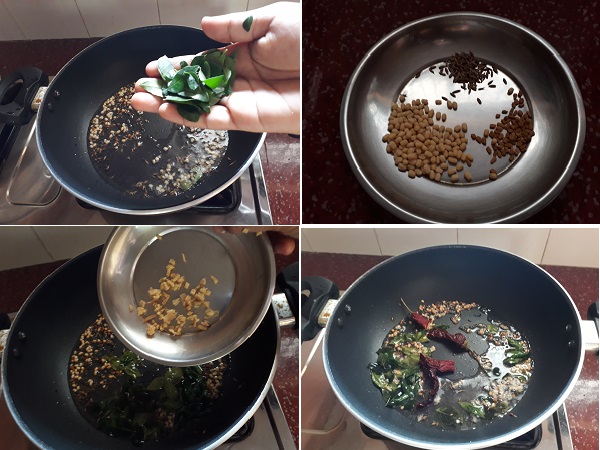 Then add finely chopped onions and very little salt in it. Sauté 3 minutes in medium flame.

Add chopped tomatoes; cook it for about 3 to 4 minutes.

Now add turmeric powder and red chili powder, sauté it.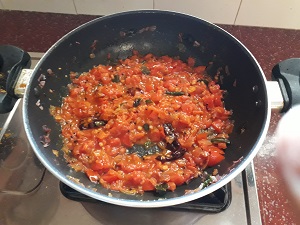 Add little water and salt allow it to boil.

Then add tamarind juice and 1 small piece jaggery (it's optional), and close the lid, cook for 2 minutes in medium flame.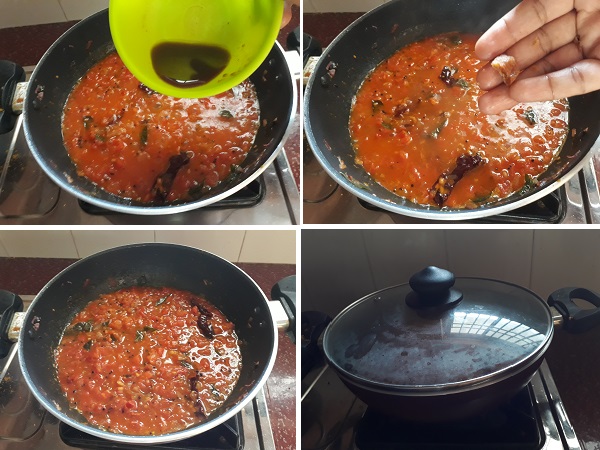 Once the water completely evaporated from the tomatoes, switch off the flame.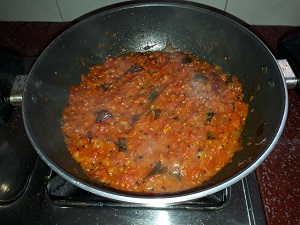 Now the tomato thokku was ready to use. Thank you all.