Ariyunda  / Rice balls
Naadan Ariyunda Rice ladoo
Ariyunda  / Rice balls is a Kerala style tasty delicious snack. The making is also very simple. I have this recipe from my mummy, is a perfect cook. This is the traditional way to prepare ariyunda. That has an awesome taste. For 750 rice we can make 44 rice balls.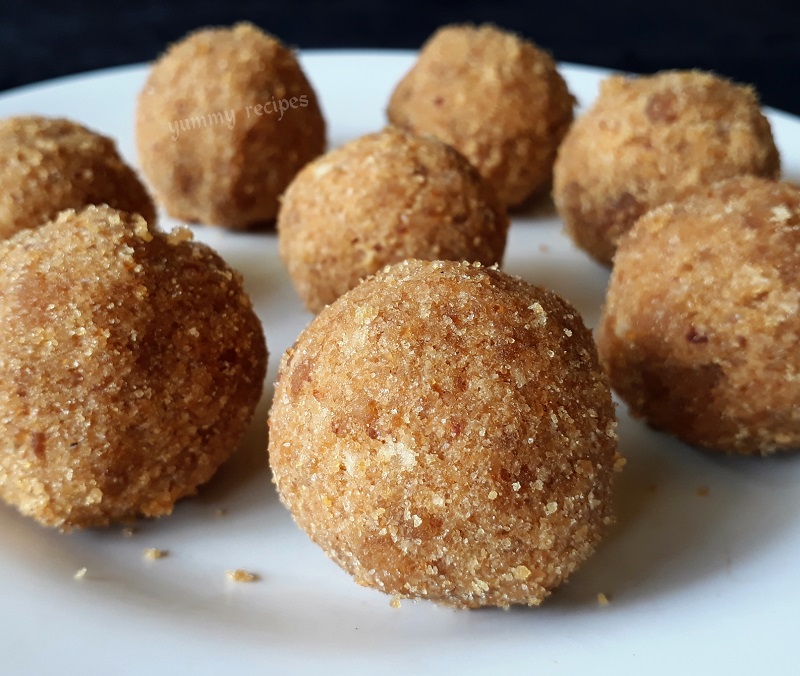 Let's see the making of ariyunda is bellow with detailed images and videos. Please watch it and send your feedback.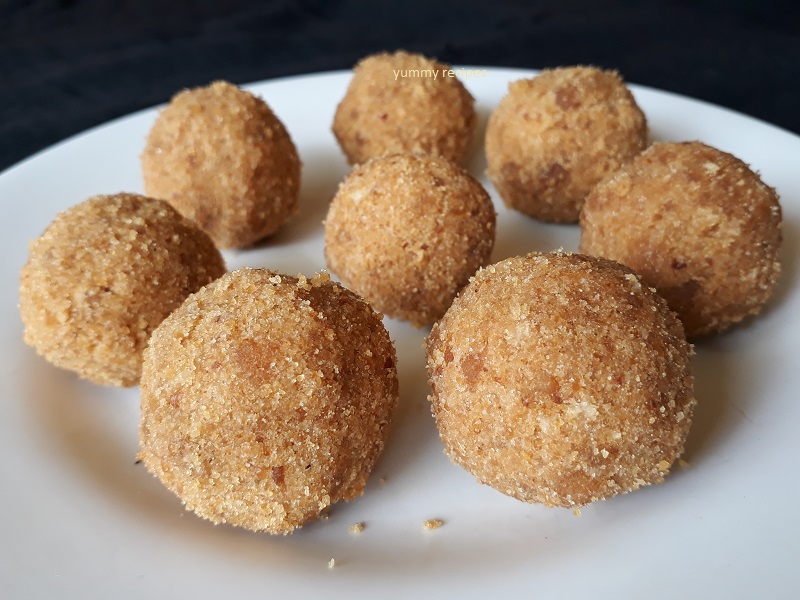 Ingredients for making Ariyunda  / Rice balls
Rice (kuruva)  750gm
Jaggery / sharkkara  500gm
Cardamom powder ½ teaspoon
Ghee
Method
In a heavy bottom pan dry roast the rice, till its pops out and it turns gold en in color.
Broke jaggery and keep aside. You can use jaggery syrup also.

Grate 1 medium size coconut and keep id aside. It helps our job easier.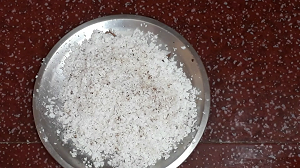 In a blender add fried rice and make a fine powder. Remove it in to a large bowl. Blend all the fried rice.

In the same mixer jar add broken jiggery and blend it. Remove little portion in to a bowl.

Add grated coconut in to the blender and mix it well. Blend it well.

Remove the jiggery coconut mixture and the jaggery in to the rice powder. Add cardamom powder in it, mix well

Grease hand with ghee and then make small rice balls. Complete all.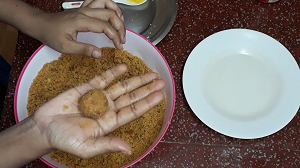 Ariyunda  / Rice balls
Now the tasty evening snack rice balls ready to use.