Tomato rice(Thakkali Choru / Thakkali sadam or Tomato sadam) is a south Indian variety recipe. It's very easy and a nice lunch for kids. You can prepare this with in 15 minutes. You can add more spices like green chilli, red chilli powder for this recipe. the quantity of tomato gives you a nice red color to the rice. Cook the rice that same as to prepared for ghee rice.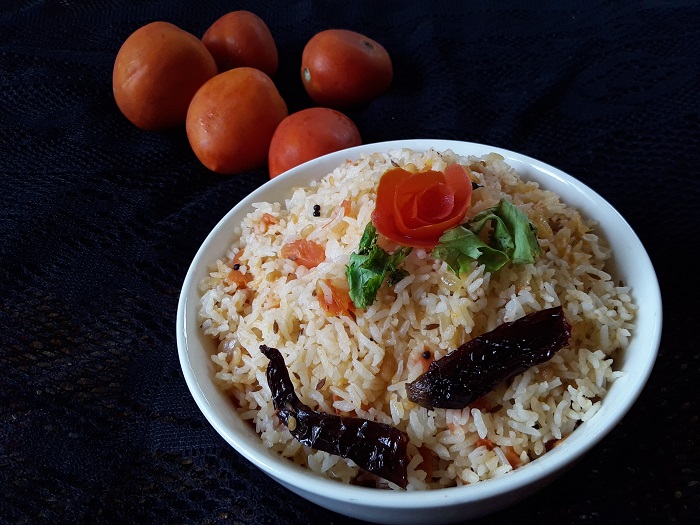 Let's see the recipe with detailed images. I hope all are enjoy the simple and easy TOMATO RICE recipe.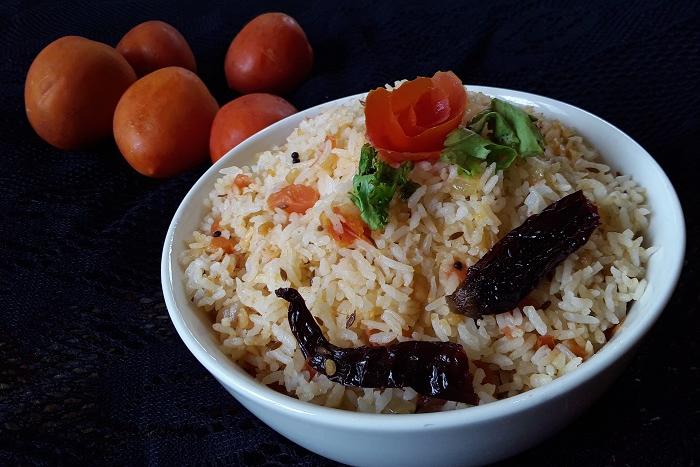 Ingredients
Cooked rice           2 cup
Urad dal                2 table spoon
Cumin seeds         1 table spoon
Mustard seeds     1/2 table spoon
Curry leaves         2 springs
Dry red chilli        2 no.s
Onion                    2 medium size finely chopped
Ginger                  1 table spoon finely chopped
Oomato                4 no.s finely chopped
Oil                         2 table spoon
Salt to taste
Method
Heat oil in a kadai add cumin seeds and mustard seeds. Once it splutters add urad dal, curry leaves and dry red chili in it. saute well till the urad daal is lightly golden brown in color.

Then add finely chopped onion, ginger and salt. Saute until the onion is transparent.

Now add the tomato, mix well. Close the lid and cook for about 5 minutes in medium flame.

Once the tomato is cooked add add cooked rice. Combine rice with the tomato mix.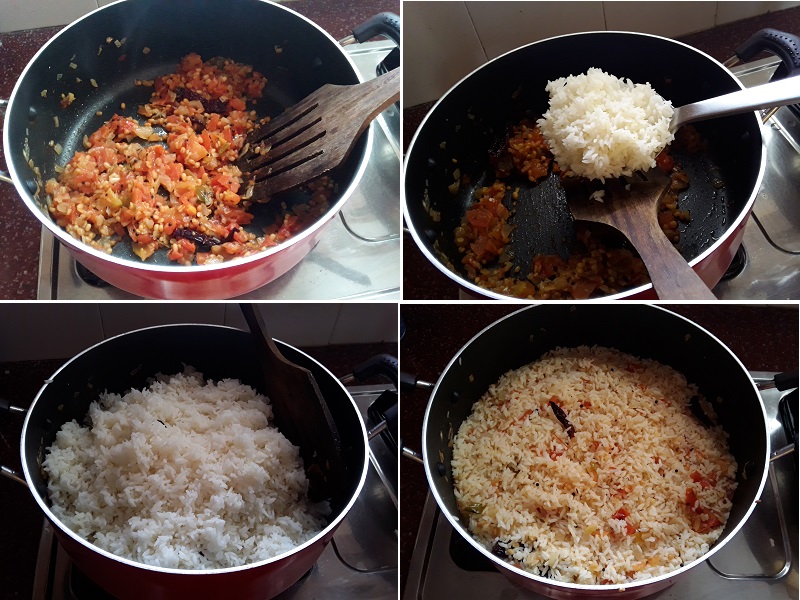 Then remove in to a serving bowl. The tasty and simple tomato rice is ready to serve.