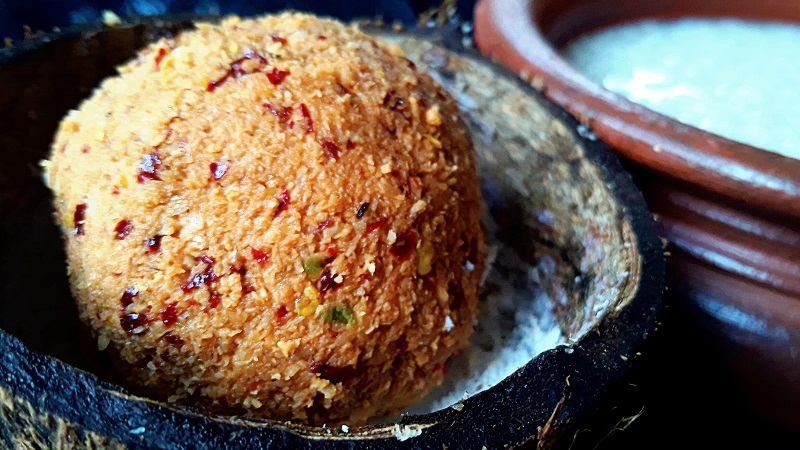 Coconut chammanthi is a homely food. This is the dry version of coconut chutney. My grandma using AMMIKKALLU for the preparation of COCONUT CHAMMANTHI, it's really delicious. It's good combination with Pazham kanji.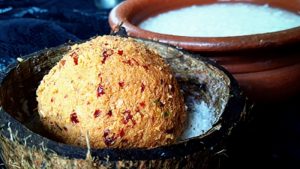 INGREDIENTS: Thenga Chammanthi
Shallots 8 no.s
Ginger/Inchi small 3 pieces
Tamarind/Valan puli 1 small size
Green chilli 1
Dry red chili 5 nos
Grated coconut 1 cup
Salt to taste
METHOD: Thenga Chammanthi
In a blender add Shallots, Ginger, Tamarind, Green chilli and dry chilli just grind it all together.



Add 1 cup grated coconut in it and add salt as per your taste.

Don't use water,  just grind for a second and service into a plate.

Mix well makes dough. Now it's ready to serve with rice porridge/ kanji.