Prefect Milk Oats Porridge Recipe
Oat meal is a rich sauce of nutrients. It's a very simple milk oats porridge recipe; you can also use variety of dry and fresh fruits. This is the combination with oats, milk and sugar. Oats porridge serves as the ideal breakfast recipe. This is the perfect way to start your day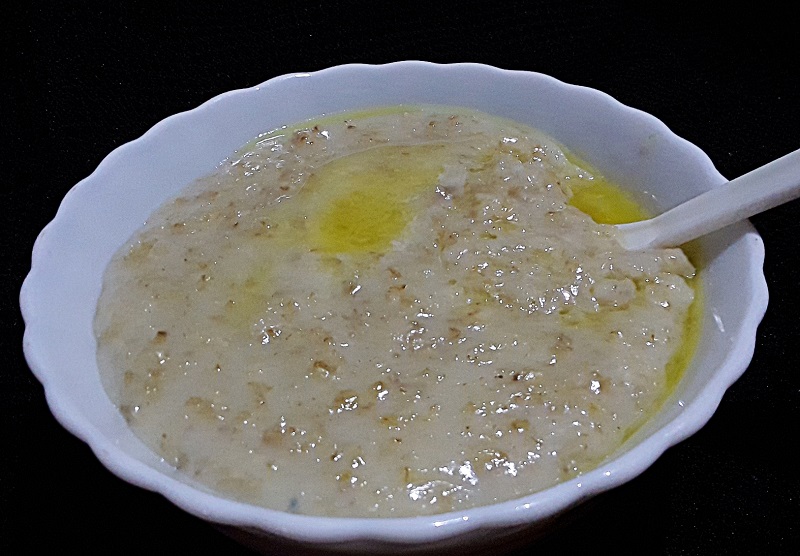 Ingredients for milk oats porridge recipe
Oats 1 cup
Milk  2 ½ cup
Sugar 2 table spoon (your taste)
Butter  1 cube
METHODS
Toast oats in a pan, you can do this is in medium flame for one minute.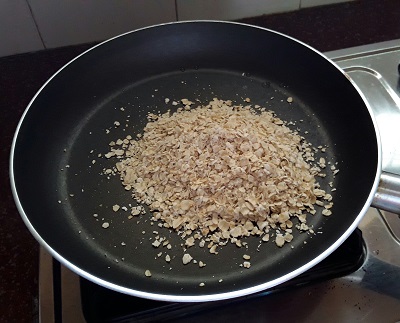 Then add milk to this, stir well for about 2 minute.

After 1 minute add sugar in it. Mix well until the sugar completely dissolved.

Then remove in to a serving bowl.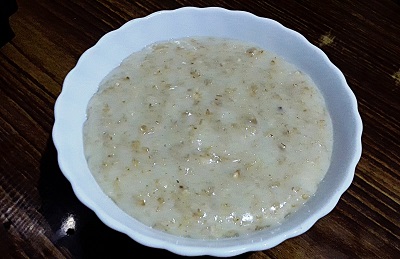 Then add 1 cube piece of butter in it. Serve oats porridge with hot.