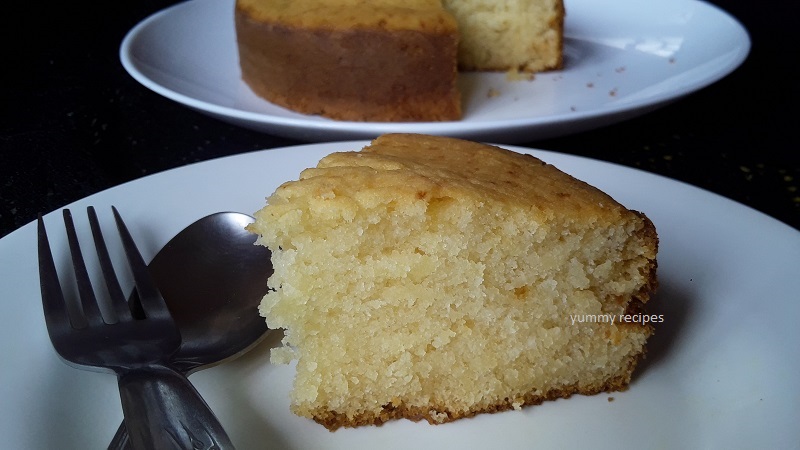 Here I am sharing a Sponge cake in pressure cooker / Eggless pressure cooker cake recipe. For making this cake you need a large size of pressure cooker. It only takes about 35 minutes for cooking, you can get the soft and fluffy textured cake.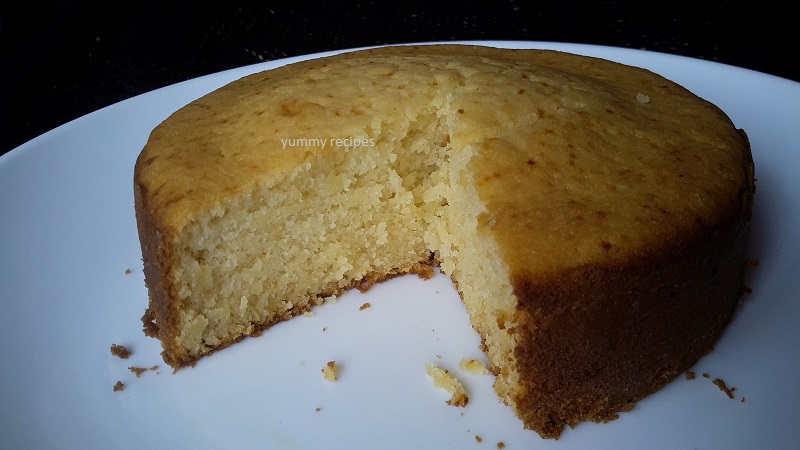 Ingredients for making Sponge cake in pressure cooker
Maida 1 ½ cup
Condensed milk ½ cup
Powdered sugar ½ cup
Butter milk 1 cup
Baking soda ½ teaspoon
Baking powder 1 ½ teaspoon
Oil 3 table spoon
Butter 3 table spoon
Vanilla essence 1 table spoon
Method
In a pressure cooker put 1 steel or aluminum ring in to the center. Preheat the pressure cooker in medium flame.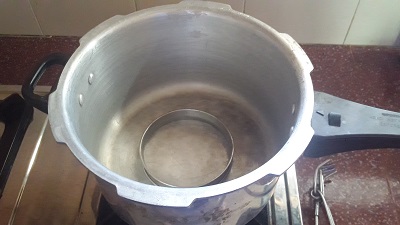 In a large bowl add butter, oil and powdered sugar, whisk it for 2 minutes. Until it become creamy.

Add condensed milk and start whipping till it's thick and fluffy.
In a bowl sieve maida, baking soda and baking powder. Mix everything well.

Add half of the butter milk in to the condensed milk mixture and mix well.

Then add the flour mixture and whisk well. Gradually add the rest of the butter milk to form a smooth batter.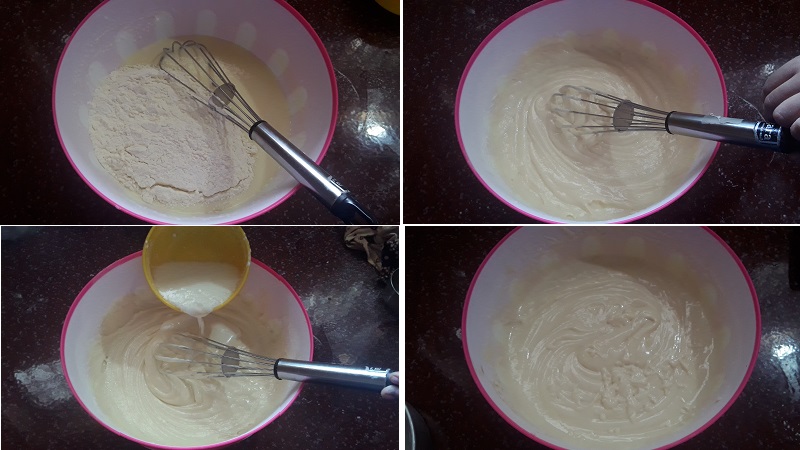 Pour the batter in to a greased pan, place the cake tin with batter carefully inside to the pressure cooker. Adjust the heat in medium to low and bake for about 40 to 45 minutes.


Check the cake with a tooth pick, if it's clear take the cake tin out and allow it to cool.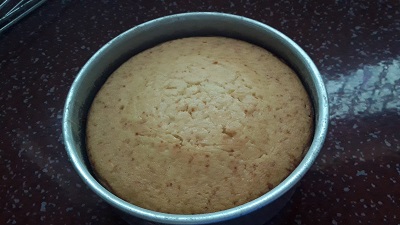 Once it's become in room temperature, the cake is ready to use.
Sponge cake in pressure cooker / Eggless pressure cooker cake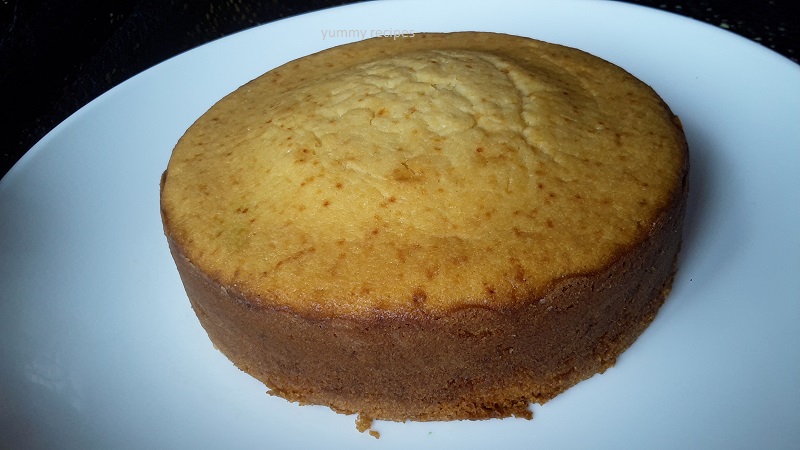 Note : Remove the ring and the weight, don't use non stick pressure cooker always use aluminium pressure cooker for this.  Place a separator instead of cake tin and the pressure cooker like ring or a steel plate.

Preheat for about 5 to 10 minutes.