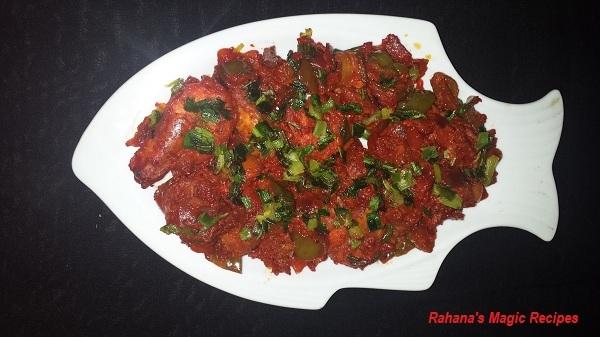 Hello Friends,
   I am Rahana Rani
 Today  I am  sharing  a  Spicy  Chili  Prawns  Indian  Recipe.   Indian  (Kerala) Spicy Chili  Prawns  is  a  Very  Popular  Prawns   Snack  Eaten in  India.  Here is  the  recipe  for  dry  chili Prawns. It"s  Very  Tasty  and  Yummy. But  the  making  of  Prawns  Chili  take  a  little  time and  the  balance of  the  flavor  and   taste  should  be  perfect.   please  try  it  very  easy  and tasty  favorite   sea  food   Prawns. Kids also like it.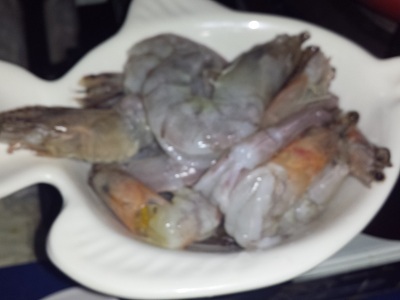 Ingredients:
Prawns  –  250 gms
Egg- 1
Oil – 2 tsp
Ginger – 5 tsp finely chopped
Garlic – 5tsp finely chopped
Kashmiri Chili Powder- 1tsp
Turmaric powder – 1 tsp
Spring Onion – 3 white part
Green Chili – 2 Chopped
Bell Peppers / Capsicum – 1/2 chopped into small pieces
Soy Sauce – 1 tsp
Red Chili Sauce – 2 tblspn
Green Chili Sauce – 1 tblspn
Vinegar – 1 tsp
Salt to taste
Sugar – 1/2 tsp
Green Onion  for  garnish  oil  for  fry
Pepper Powder – 1 tsp
Spring Onion – 2 green part chopped finely
Cornflour / Cornstarch – 1 tsp dissolved in 1 tblspn of water
For Marinating Prawns:
Soy Sauce – 1 tsp
Salt to taste
Pepper to taste
Cornflour / Cornstarch – 4 tblspn
Water a little if needed
Oil for deep frying
Take prawns in a bowl and add all the ingredients given for marinating except oil. Mix well. Now heat oil for deep frying in a pan, drop prawns in and fry till golden.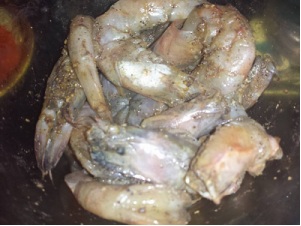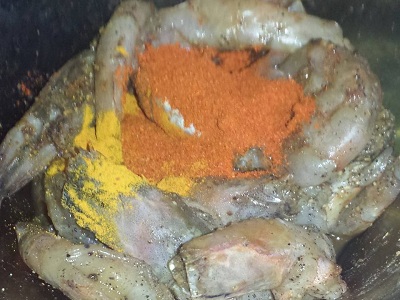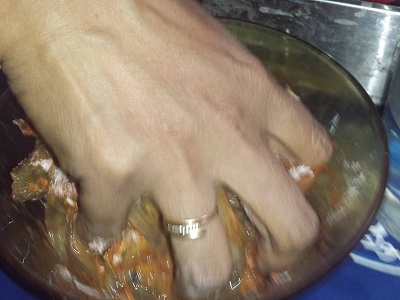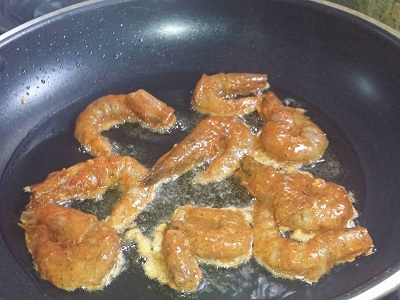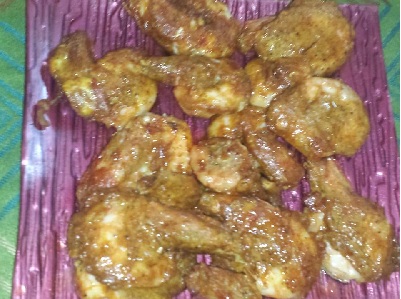 Drain it and set aside.
Heat 2 tsp of oil in a frying pan, add in ginger, garlic . Saute for a min.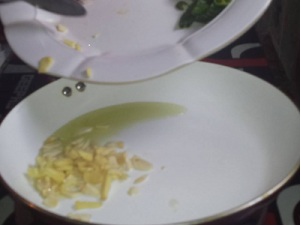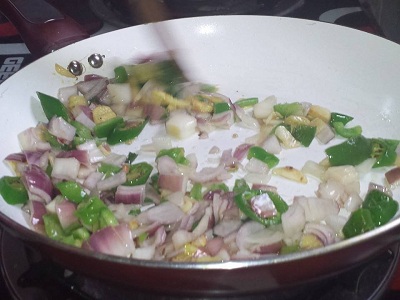 Add in white part of spring onion and capsicum saute for a min.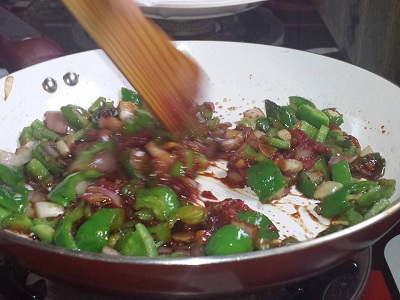 Now add in soya sauce, red chili sauce, green chili sauce, vinegar, salt, sugar and pepper. Boil it for 1 to 2 mins.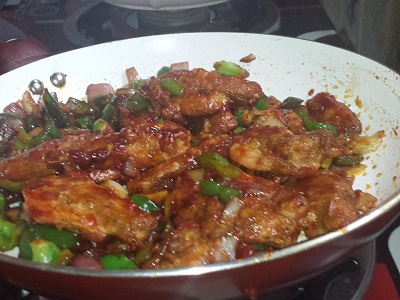 Add in fried prawns and toss well in the sauce.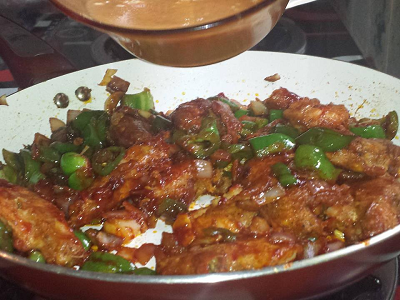 Mix cornflour with some water and mix well.Pour this into the sauce and toss well.
 When   Slightly  thick  and  dry   shut  the  flame  and  move  it in a  Serving  Platter.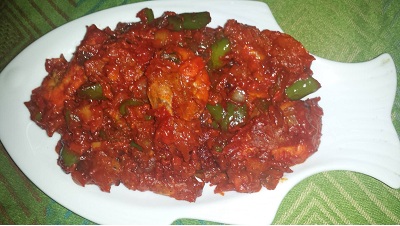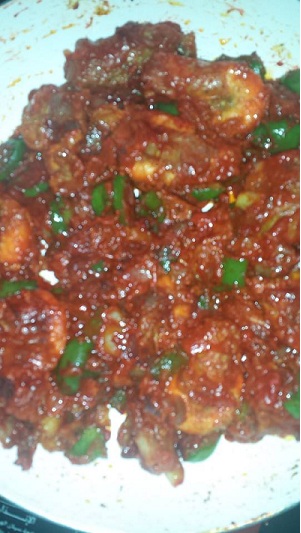 Garnish  With  Green  Chopped   Green  Onion  Serve  hot
 Serve  Spicy   Chili  Prawns   Recipe  hot   as    appetizer   with  Fried  Rice  and  Chappathi.
 B.C   care  ful  with  salt   as  the  Soya  Sauce  also  has  salt.
 Cook   the  vegetables on  high  flame  to  keep  their  Crunchiness.