Soya chunks pepper masala / Meal maker masala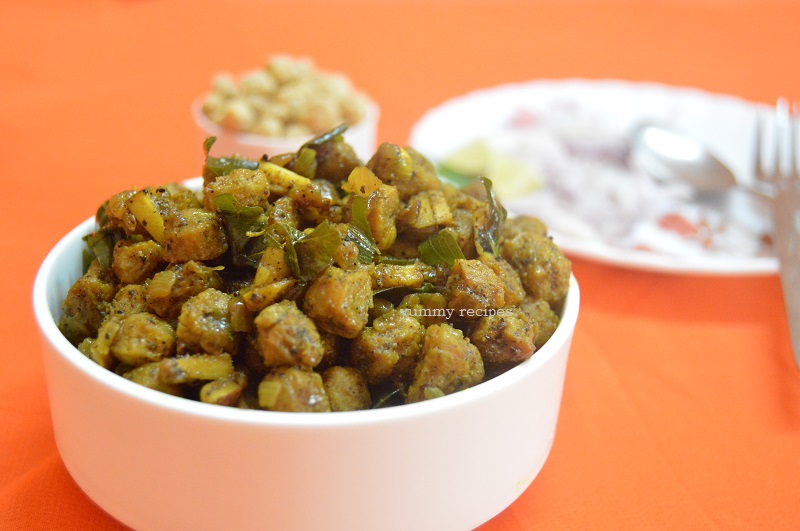 Soya chunks are healthy and tasty dish prepared with in pepper masala. This spicy soy chunks fry goes well with rice. It's a wonder in lentil in that it contains all essential amino acids required by the human body. Soy chunks or nuggets are full of proteins and rich in vitamins, minerals and other nutrients provide to help lower cholesterol and loss of bone mass.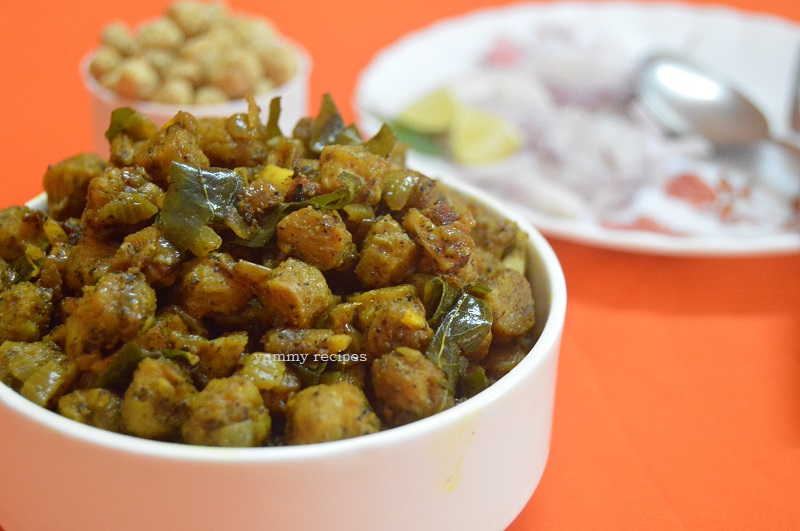 Lets see the making bellow with step by step images.
Ingredients for making Soya chunks pepper masala / Meal maker masala
Soy chunks 1 cup
Onion 2 medium size chopped
Curry leaves 2 springs
Green chili 1 or 2
Coconut chopped ¼ cup
Red chili powder 1 table spoon
Turmeric powder ½ teaspoon
Pepper powder 1 ½ table spoon + 1 teaspoon
Coriander powder ½ table spoon + 1 teaspoon
Water ¼ cup + 3 cup
Oil 1 table spoon
Salt to taste
Method
Boil 3 cup water, add red chili powder, pepper powder and coriander powder. Once it starts boiling add 1 cup soy chunks and salt, cook for about 5 minutes.
Remove it from the stove and drain the water.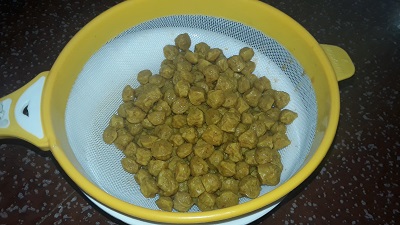 Heat oil in a pan adds finely chopped onions and very little salt and saute the onions until it's become transparent.

Add curry leaves and green chili and saute for 2 minutes.

Then add chopped coconut and fry for again 2 minutes.

Now add the spices, turmeric powder, coriander powder and pepper powder and saute it, till the raw smell away from the masala.

Add drained soya chunks, mix it well.

Then add ¼ cup water and allow it to boil, close the lid and cook for about 2 to 3 minutes till the water evaporated from it.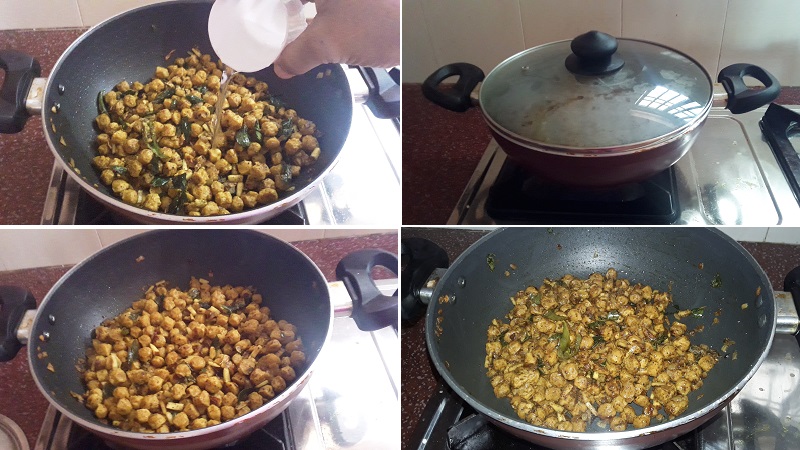 Soya chunks pepper masala / Meal maker masala
The tasty n spicy soy chunks pepper masala is ready to serve.