Sinigang is a popular Filipino food. It is a common food in the Philippines and practically everyone I know can cook sinigang. There are many sinigang variations from pork to beef to fish. My favorite is pork sinigang but from time to time, I would use bangus. This time I used tilapia, another popular fish in my country.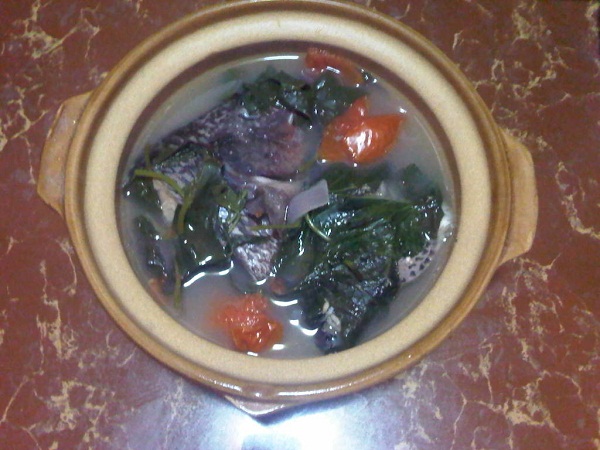 This Sinigang na isda in kamatis is different from the usual sinigang because I didn't use any souring ingredients like tamarind or kamias. I simply cook the fish in tomatoes and talbos na kamote that I bought really cheap. My daughter has a fever and suspected of having dengue. I was told that Tawa Tawa or talbos ng kamote can help maintain her platelet. So, I have leftover talbos ng kamote that I simply don't want to waste.
This fish stewed in tomato is very easy to cook and tasty too! Here's my Sinigang na Isda sa Kamatis, enjoy cooking!
Sinigang Na Isda Sa Kamatis Recipe
Ingredients:
1 Kilo tilapia, cleaned and cut into desired serving size
5 pcs kamatis
1 onion, quartered
1 bundle talbos ng kamote
2 pcs siling haba or green long chili
Water
Salt
Direction: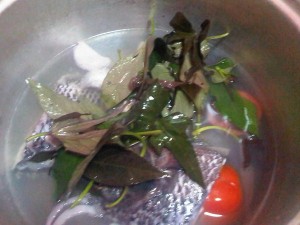 Wash the first thoroughly and cut into desired size. Set aside.
In a pot, bring water to a boil and throw in the onion and tomato. Simmer for about 3 minutes then add the tilapia. Continue simmering for at last 5 minutes. Seasoned with salt to taste and add the long green chili.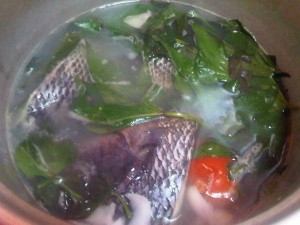 Add in the talbos ng kamote and cover the pot and cook for 3 minutes more then turn off the heat. Leave it for 3 more minutes before transferring sinigang in a serving dish.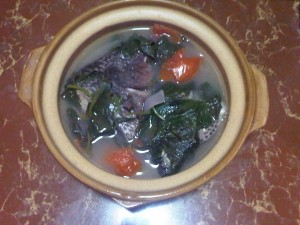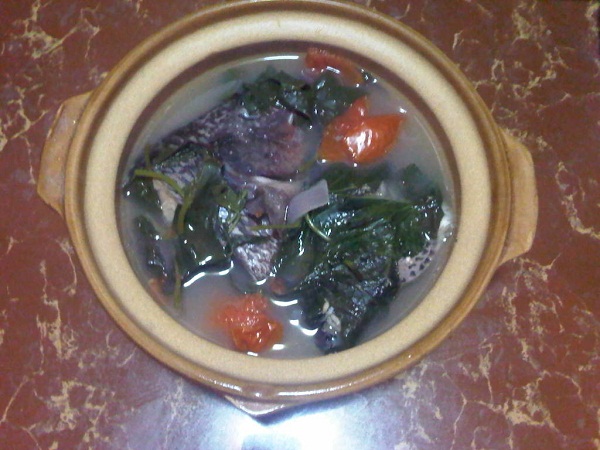 Serve with steaming rice.
This siningang na isda sa kamatis is great for breakfast, lunch and dinner. By the way, you can use other fish's not just tilapia. Sapsap and matangbaka also great to cook in siningang sa kamatis.
I love hearing from my readers and I hope that you would leave me a line or two of what you think of this dish. Feel free to browse other recipes that I have posted and share to your friends and loved ones. Have a nice day!