The first time I tried cooking Scotch egg was a disaster the ground pork crumbled so the egg was exposed. I hate failing so I tried again and the second batch of scotch eggs are all perfect. So, here I am sharing my version of Scotch egg.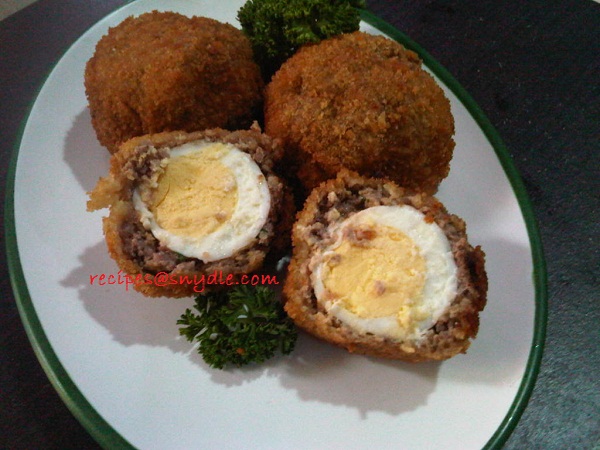 Scotch eggs are hard boiled wrapped in ground pork, coated in bread crumbs and deep fried or baked. In the United Kingdom scotch eggs are a typical picnic food and commonly available in corner shops, supermarkets and motorway service stations. In other countries like Belgium these eggs are called vogelnestje or little bird's nest.
There are many versions of Scotch eggs some recipe include chopped bacon, mustard or mayonnaise and other recipe use quail eggs rather than a chicken egg. I used whole chicken egg and mustard for my Scotch egg recipe. Anyway, enough of the small talk and let's go back to the main point of this article the recipe, here is my Scotch egg recipe, enjoy cooking!
Scotch Egg Recipe
INGREDIENTS:
7 pcs whole chicken egg, boiled and 1 lightly beaten
1 kilo ground pork
1 tablespoon mustard
1 tablespoon Worcestershire sauce
½ cup cornstarch or APF
2 springs thyme, chopped
2 pcs leaves fresh sage, chopped
Black pepper
Salt
2 cup bread crumbs
Oil
Direction: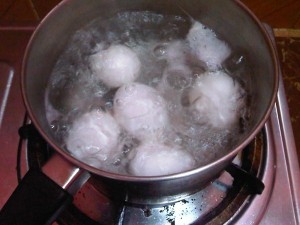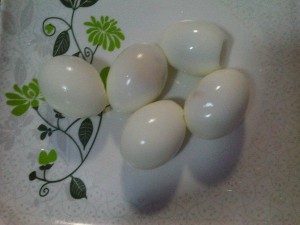 In a medium sized pot, boil water and place eggs for about 7 minutes. Drain eggs and put in a bowl with ice water then set aside to cool for 3 minutes. Drain eggs and removed the shells then set aside.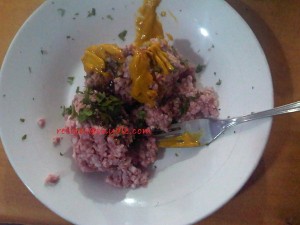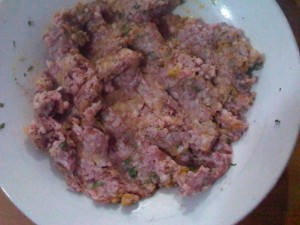 In a bowl, combine ground pork, mustard, Worcestershire sauce, thyme and sage then season with salt and pepper. Mix until all ingredients incorporated. Divide the ground pork mixture into 6 portions.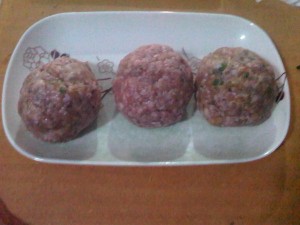 Next, wrapped the ground pork mixture around the hard boiled egg and make sure the egg covered completely with the meat. Repeat the process with the rest of the eggs.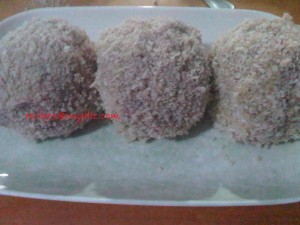 Dredge the egg in cornstarch or flour, dipped in beaten egg and roll in bread crumbs. Once all eggs covered in bread crumbs place on a clean plate and refrigerate for about 30 minutes or until you are ready to fry the eggs.

In a pan, heat oil over medium high heat then deep fry the eggs for about 7 minutes or until golden brown and the ground pork cooked.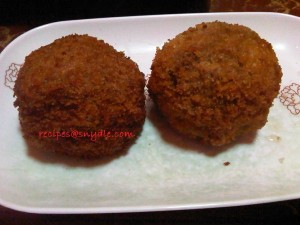 Serve hot with gravy or mustard sauce.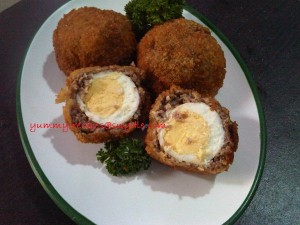 Scotch eggs are best served with dipping sauces such as hot mustard sauce, hot sauce, ranch dressing and gravy. But you can also eat it without sauce or just dipped in ketchup.
If you want to try my Scotch egg recipe then don't forget to bookmark this page to save the recipe for later use. I also love reading comments from my visitors, so feel free to leave a comment on what you think about my recipe and I will try to respond as soon as I can.
Have a nice day and thank you for checking out my Scotch egg recipe.