This is one of the easiest breakfast option and I make it very often whenever I run out of idli / dosa batter or when I want something instant.  As I have already stated, breakfast is very important in our daily lives and this is a perfect dish which you can make easily even when you are busy getting ready for office, or school.  Make this instant dosa easily  and please your family.  This can be served with simple chutney or with sambar.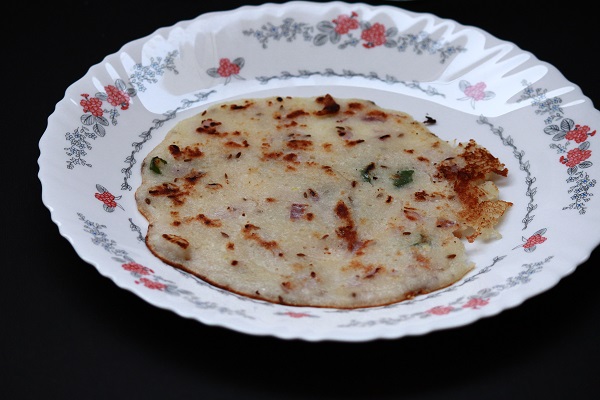 semolina / rava  – 1 cup
rice flour  – 2 tablespoon
yogurt / curd  –  1 cup
water – 1/2 cup
onion (finely chopped)  – 1/3 cup (or 1 small)
ginger (grated)  – 2 teaspoon
coriander leaves (chopped)  – 2 tablespoons
cumin seeds  – 1 teaspoon
green chillies  – 2 -3
oil  – as required
salt – as required
Technique
1.  In a bowl, add rava / sooji, rice flour, curd and make a smooth batter.  Set it aside for 10 – 15 minutes.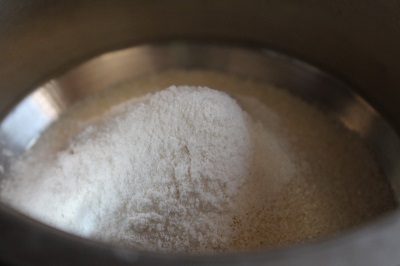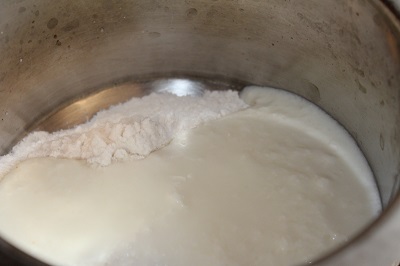 2.  After 15 minutes, you will find that the batter will be thick. Now add enough water to get smooth pouring consistency.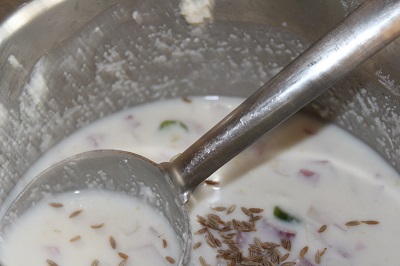 3.  Next, add onion, curry leaves, grated ginger, green chillies and salt.  Keep aside.
4.  Heat a tawa, grease it with oil. When the tawa is hot enough, pour one ladleful of batter and spread it lightly.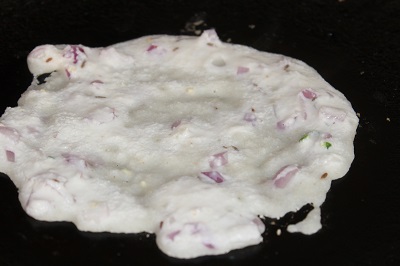 5.  Pour 1 tsp of oil around the edges and at the center.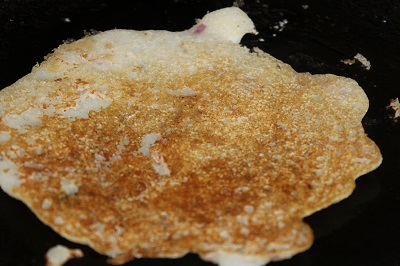 6.  When cooked on one side, flip it to the other side and let it get cooked on this side too.
7.  Transfer it to a serving plate.  Serve with chutney.
If you find this post useful, I would be happy if you can share it with your friends in google+, facebook or twitter.  All you have to do is click the corresponding button.