Puttu is a traditional recipe of Kerala which is often served with kadala curry.  In some places, puttu is also served with pazham and pappadam.  Puttu is made in a traditional vessel called puttu kutti / puttu mould which is readily available in the market.  Puttu is made using roasted rice flour.  Various brands of rice flour for puttu is available in the market.  As shown in the picture below, I have made use of nirapara puttu podi.  But this powder can also be made at home.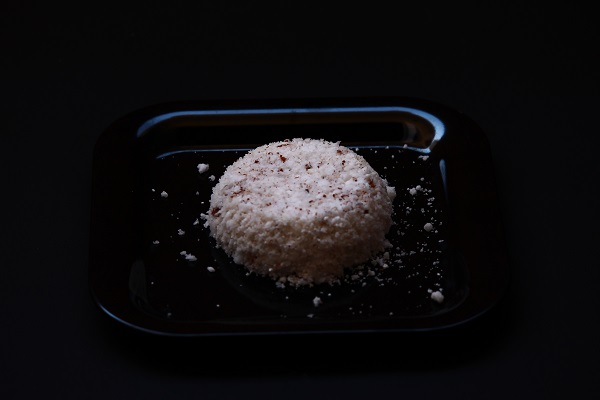 Ingredients required
rice flour (roasted )  – 2 cups
coconut (scraped)  – 1 cup
salt – to taste
Method
1.  In a bowl, add rice flour and salt.  Mix well.
2.  Sprinkle water slowly (around 2 tbsp at a time).  Slowly mix it until you get the consistency of bread crumbs.  Add grated coconut and mix well again.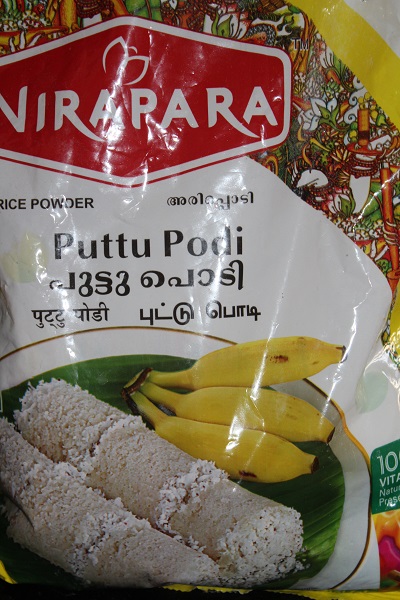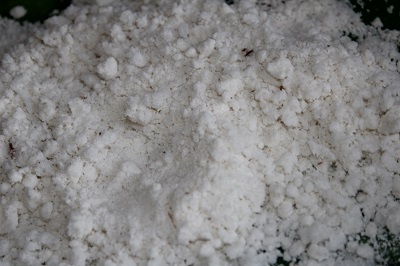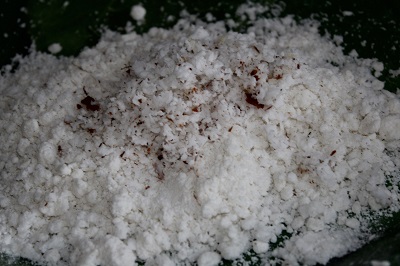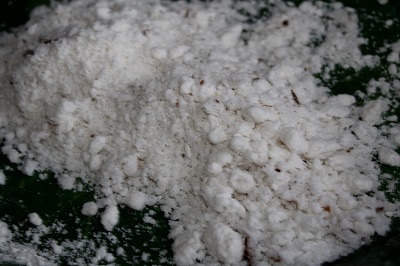 3.  Keep it aside covered for around 30 minutes.  After 30 minutes, if you find that the mixture has become dry, then you can soften it by sprinkling little water.  Mix well again.
4.  Grease the mould.  Spread little scraped coconut at the bottom of the mould.  Then spread the puttu mixture on top of it.  Again sprinkle some more coconut at the top.  Cover the mould.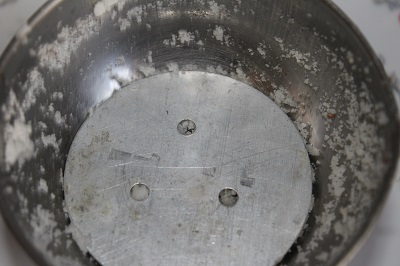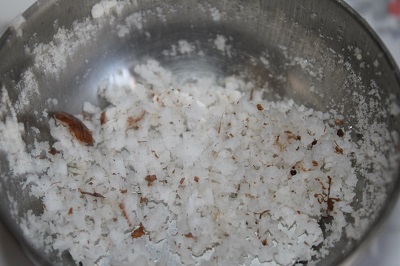 5.  Add around 3 cups of water in pressure cooker or to the puttu kutti.  Let it start boiling.  Once steam starts coming, keep the puttu kutti / mould on top of it and steam cook for 5 minutes.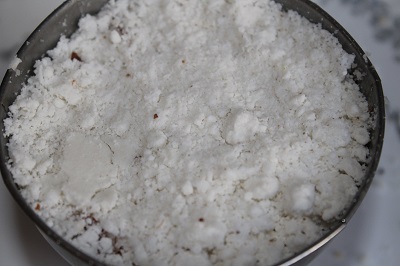 6.  Puttu is ready.  Serve it with pazam , pappadam or kadala curry.