Tonkatsu is a western style Japanese food. It is a pork meat cut thinly then breaded with flour, egg and bread crumbs. Tonkatsu is never considered a healthy food but as a comfort food. This western style dish is so easy to prepare that you don't need to look for a Japanese restaurant to indulge your craving. With my tonkatsu recipe, making tonkatsu is very easy especially when most of the ingredients are easily found at supermarkets.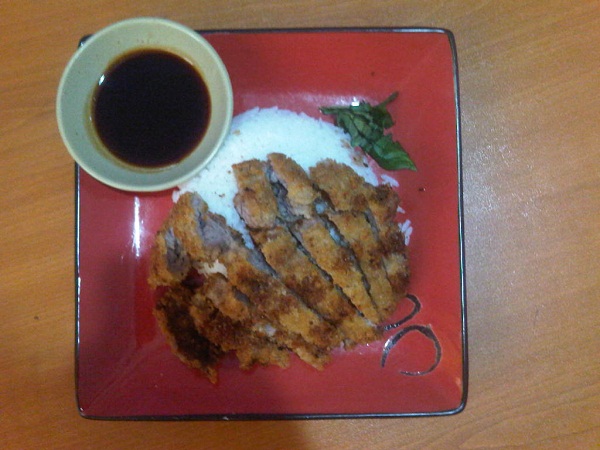 Tonkatsu is a well loved dish because of its sauce. Although the dish is good by itself, the Tonkatsu sauce completes this dish. The sauce is available at major supermarkets or online stores, but if you can't find one then just make it yourself. Tonkatsu sauce is easy to make just mix the ingredients in the recipe then you have a sauce that compliments the breaded pork chop.
I love Japanese food from tempura to sashimi to tonkatsu, I don't know why but every time I eat Japanese food I feel good. Must be the chopstick or the appetizer? For this dish, I recommend thinly shredded cabbage, but whatever you like is still best. Cabbage always accompanied this dish because it cut the grease of this amazing dish. Cabbage and tonkatsu blend together, especially if you eat them together. By the way, this dish has a lot of variations such as katsu sandwich, kastu curry and katsudon, a tonkatsu cooked with eggs and seasoned with dashi over rice.
This popular asian dish is best for lunch and dinner. Try my tonkatsu recipe, you will not regret it. And when you do, let me know what you think of this dish.
Pork Tonkatsu Recipe
Ingredients:
Pork loin cut thinly (1" thick)
Pepper
Salt
All purpose flour
Eggs
Bread crumbs or panko
Oil
Directions: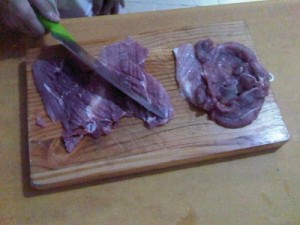 Prepare the pork loin by cutting the meat thinly, about 1" thick using a knife. Pound the meat to flatten it, using the back of the knife or mallet. Once meat is cut to serving size seasoned with pepper and salt on both sides.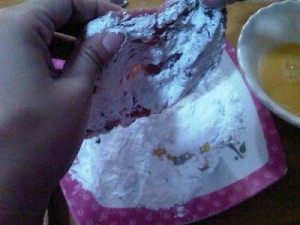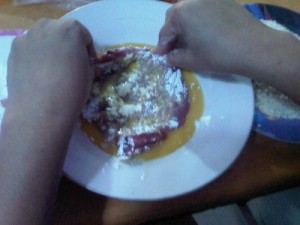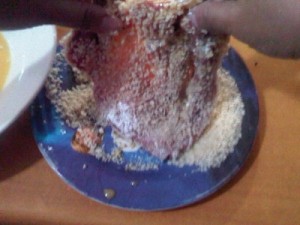 Coat the meat with flour and dip into a bowl of beaten eggs then cover with panko or bread crumbs.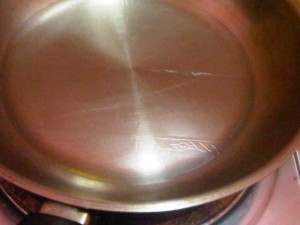 Prepare the frying pan, heat oil then deep fry the meat. To check the temperature, drop a piece of the bread crumb. If a bread crumb comes up to the oil surface right after you dropped it then the temperature is good.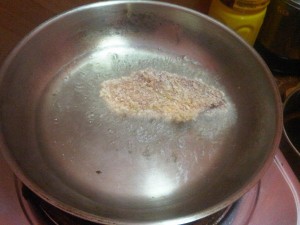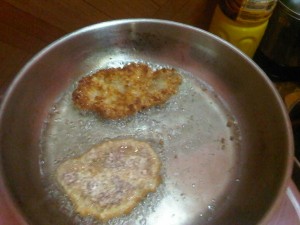 Deep fry the meat until it floats in the oil or golden brown, about 6 minutes (But depending on the meat thickness).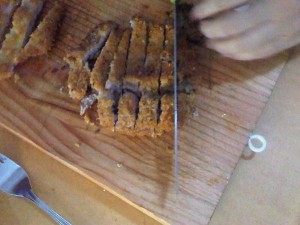 Remove from heat and let it cool for a minute or two before cutting into pieces.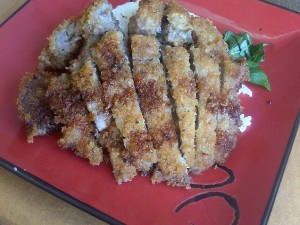 Serve with cabbage on the side and rice.
Tonkatsu Sauce Recipe
Tonkatsu sauce as said earlier completes this dish. So, don't forget to buy a bottle or make a sauce.
Directions: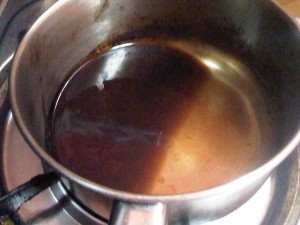 In a small saucepan, combine all the ingredients and whisk together. You can adjust the sauce measurement according to your taste. But the key to the tonkatsu sauce is 2+1, meaning for every two part of Worcestershire sauce is one part ketchup.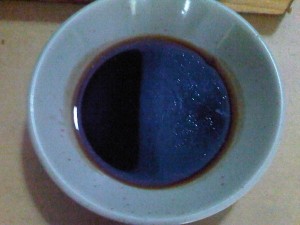 Tonkatsu is an excellent dish more so when served with shredded cabbage. So, don't forget to prepare the cabbage siding. This is also easy to make just slice the cabbage think and soak in cold water for about 10 minutes. Drain the water then serve the cabbage with the tonkatsu and sauce. Enjoy the dish!